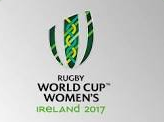 I think it is fair to say that the 2017 Women's Rugby World Cup has being fully embraced by Ireland; excellent crowds, superb atmosphere and all teams extremely complementary of the hospitality and tournament linguistics provided so far.
The front runners have flexed their muscles, the hosts have struggled for form and continuity while the tournament is over for several teams already. Hawkeye Sidekick reflects on the action so far.
Pool A:
This pool on paper looked quite straightforward and unfortunately, that is how it has unfolded. Wales to their credit have tried to compete but they have being ultimately being outgunned in forward and back play.
Hong Kong's experience in this tournament would be best described as traumatic. The 98-0 and 121-0 losses have being soul destroying and really made a mockery of the leading tournament try scorer competition. Portia Woodman looks destined for the crown after her emphatic eight try haul yesterday against the hapless Hong Kong side.
The tournament has to provide a better product than what has being seen in this pool so far. Wales to their credit competed well but were beaten by an abrasive Canadian outfit. The real tournament for the table toppers starts this Thursday when New Zealand and Canada face off; a game of real quality beckons. Both sides look odds on to be in the semi-final mix given their try count statistics but it will be interesting to see who prevails to be the main threat to England in the knockout rounds.
The scandalous decision to schedule this fixture at 12pm on Thursday will deny many rugby fans a superb spectacle. A glorious opportunity lost by Women's rugby to showcase the game in an exceptionally competitive encounter.
Pool B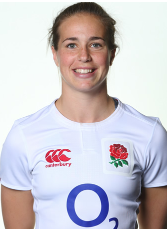 England look ominously placed to retain this World Cup crown. They have accounted for Spain and Italy with the minimum of fuss, using the fixtures as an opportunity to give all squad members good game time in preparation for tougher challenges ahead.
This pool again has exposed a gulf in class with the teams. Italy and Spain have tried hard but their skill set and organizational breakdowns have being gaps allowing England and USA with the chance to put up good scores.
The final pool fixtures should be competitive. USA will look to upset the odds and take down England but given the performances so far, you cannot see England slipping up. They are too strong in all facets of game. The fixture should act as good preparation for England for the semi-final round. USA will look anxiously for other results to see if they advance to the top four.
A tall order given their try count differential compared to a Canada / New Zealand at present. USA impressed yesterday with some eye-catching tries showing a threat out wide with Tapper a constant threat. The key battle will be the pack. USA showed their physical dominance against Spain with a penalty try but they are facing a different outfit in England who pride themselves in set piece execution.
An exciting encounter hopefully but England will look to send out the signal to all comers that they are the favorites to retain the trophy and win with something to spare. England to win by fourteen points. USA to have to make do with a playoff appearance, progression made but more to do. Emily Scarratt has being sublime in the opening two games, a viable candidate for player of the tournament already.
Pool C
The Ireland fixtures so far could be best described as cliffhangers. On paper, Australia and Japan should have being fixtures where the Ireland ladies would have being expected to win with something to spare but the team have struggled for form and let us face it were incredibly lucky not to lose to a gallant Japan outfit yesterday.
Niamh Briggs has being a loss; her leadership, kicking game and ability to come into the line with ball in hand have being missed but it is not the main reason for the Ireland under-performance. Ireland have struggled this calendar year for cohesion; their RBS 6N tournament record was a mixed bag and it has continued in this tournament.
The pack has struggled for cohesion throughout. Scrum dominance was sought in the first two fixtures but it never materialized and with the decision to replace the front row unit on duty against Japan at half-time yesterday indicates a management team who do not know their best front row unit. Worrying signs ahead of a showdown against France.
The back line has failed to fire as well. The speed of pass has being poor and the half-backs need to be more decisive with ball in hand. The loopy slow pass to the three quarters and wings has done nothing to inspire confidence that these systematic issues will be ironed out for Thursday.
Tom Tierney and Ireland management have massive issues to address and the prospects of facing a confidence French outfit does not bode well. France have being the form side of this pool with thumping victories over Japan and Australia last night where they won by a scoreline of 48-0.
France have provided excellent phases in the pack and the back line. They have mixed up their game plan perfectly which Japan and Australia have struggled to contend with. Pelle and Mignot have being standouts for France and more of the same unfortunately looks likely against Ireland this week.
Ireland are battle hardened but their performances so far against teams that they should be beating with relative ease has also suggested that certain squad members are struggling with the occasion; basic errors in ball handling all too evident and the one dimensional attacking lines indicating a lack of confidence among the group to execute. The home crowd have being extremely supportive but the team have wilted under the pressure of being hosts; no denying it after yesterday's display against Japan.
Ireland know that only a win will suffice in reaching the semi-finals. It will be disappointing if they do not make the top four cut but the performances have lacked the cohesion, structure and execution required so far. Hoping Thursday will be a different story but it will take a massive improvement coupled with a dip in French form to make this a reality. France for me to advance. Ireland to make do with a playoff fixture in Belfast.