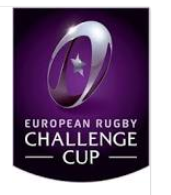 As I write this blog, the perennial French road trip performance on European Rugby Challenge Cup is ensuing at a rate of knots. Gloucester have 54 points already on the board against hapless Agen; embarrassingly easy for the English side. Hoping that the other games this weekend are better in terms of competitiveness.
Top Fixtures
Toulouse vs. Cardiff Blues potentially has the look of a fixture which could produce some superb passages of play. Toulouse are looking to build this season. A draw against Sale Sharks away is proof if proof was needed that this French juggernaut has plenty to work on before challenging for domestic or European honors again. Cardiff Blues trounced Lyon who showed little regard to the competition with their squad selection. Pro 14 league is their priority. Cardiff Blues if they can remain in the game into the second half could cause the upset. Both sides will look to throw the ball around a bit and the breakdown battle will be fascinating. Toulouse edge it but it will be a tough encounter.
Connacht vs. Worcester Warriors at the Sportsgrounds on Saturday afternoon should be an interesting fixture. It will see Peter Stringer and Donnacha O'Callaghan return to the native sod and face the Irish province. Both teams had excellent wins over Oyonnax and Brive respectively. Connacht's win in Geneva was probably a standout performance from the opening round. Warriors pack are young but inexperienced and this is where the Connacht front five have the advantage; fancy Kieran Keane's men to win this encounter to assert dominance on the pool. Windy conditions expected in Galway so expansive play could be a stretch.
Krasny Yar vs. Edinburgh. A week ago, this fixture would have being an afterthought but the upset result in Krasny Yar means that this fixture is a top of the pool fixture. Edinburgh have being duly warned that this fixture has banana skin written all over it. Edinburgh's home win over London Irish saw a gradual increase in confidence in attacking play, a bonus point try win which will have pleased Richard Cockerill. The distance to Russia is a factor but would expect Edinburgh to be more cohesive than Stade Francais were last week. Edinburgh get the nod here but it will be interesting to see how competitive Krasny Yar actually are. Was their win last weekend a flash in the pan?
Lyon vs. Sale Sharks should see Lyon naming a squad with several first team players who will add quality to the pack and back line. Sale Sharks draw against Toulouse shows that the side are a dangerous proposition for Lyon particularly if the French outfit decide to play an identical squad to last week. It all depends on the Lyon squad selection; their first team matchday squad should destroy Sale Sharks but given their attitude to the tournament last weekend, it will be a mixed squad selection. Expect a tight encounter and don't rule out a road win here!
Bordeaux Begles vs. Newcastle Falcons is a fixture which on current team form should be a cracker. Dean Richards' charges have being the surprise package of the Aviva Premiership. An abrasive pack and with Toby Flood controlling team affairs superbly from ten, it is a fixture which Newcastle should target the road trip. Yet again, remain unconvinced on Begles attitude to the competition. A facile win over Ensei-STM last weekend; squad selection this weekend will speak volumes. Hopefully they embrace the competition as this has the potential to the game of the round. Slight edge for Newcastle Falcons who look serious to compete in this tournament this season.
Stade Francais vs. London Irish. If not for a little bit of pride, Stade Francais must come and produce a performance for their supporters this weekend. Krasny Yar upset loss must rank as one of the lowest points of this illustrious club's history, a result which may consign the fate of several fringe squad members. London Irish are struggling in the Aviva Premiership; outgunned on both sides of the ball. Stade Francais should be a team looking for retribution, expect a bonus point win and pride someway restored as several first team players will be recalled to save face!
Yawn fixtures
Brive vs. Oyonnax could be best described as a fixture where both sides have zero interest in the competition. Both sides' attitude last weekend left plenty for tournament organizers to mull over; two French clubs who see domestic league survival as the be all / end all. This tournament does not even register in priorities, expect two second string sides with Brive slightly edging the fixture by virtue that they are at home and the home support will look for some degree of entertainment.
Ensei-STM vs. Dragons looks an arduous task for the Russians. Little progression from last season and a loss to an experimental Bordeaux Begles outfit spoke volumes. Dragons have to contend with the massive road trip like Edinburgh but Bernard Jackman's charges showed good moments with a loser point against Newcastle Falcons on the road. Dragons will secure the bonus point try well before the interval; only weather conditions can prevent an absolute cricket score here. Another tournament organizer fixture mismatch.
Zebre vs. Pau is a fixture where Pau will look to build on the home win over Gloucester Rugby last week. Mannix and team selection will be interesting. Do they go with the mindset of Brive and Oyonnax and rest the majority of their first team squad? Zebre were exposed over a rampant Agen last weekend, not a good sign for Michael Bradley's developmental squad. Pau may win, but this could be a snooze fest considering the squad selection of the French.