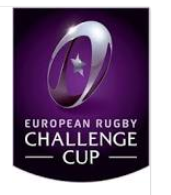 If you have read this blog, I have a love / hate relationship with the European Rugby Challenge Cup tournament. The concept is noble but there are glaring issues with how the format has played out in recent seasons; mismatched opposition thumped on the road, French sides for the most part not particularly interested instead focusing on domestic league affairs. Hawkeye Sidekick looks at the good, the bad and downright miserable aspects of this tournament. 
The Good
Obviously, it is because of the arrival of several marquee European Rugby teams. The presence of Clermont Auvergne, Ospreys, Harlequins, Northampton Saints, La Rochelle to the competition this season will see some serious playoff fixtures come next April. For now, these teams will look to go through the motions, give squad players sufficient minutes and secure their playoff berth with the minimum of fuss. When you add the likes of Connacht Rugby, Pau and Stade Francais to the mix, the business end of this competition should be superb. I am hoping also that a progressive Benetton Rugby can continue on the upward curve and look to secure playoff rugby too. 
The Bad
The sheer indifference of some French Pro 14 sides to the competition. Who am I referring to? I am referring to the sides who are looking at a relegation scrap and decide that this competition is not a priority sending out representational sides particularly on the road. Agen last season were a case study point. Perpignan and Grenoble may go in the same direction depending how their November league form fares. It is a serious issue for the tournament organizers. 
The Miserable
I applaud the efforts of Ensei STM, Timisoara Saracens but unless there are some serious upsets, both these sides look primed for epic hammerings. What is the point and lesson for these sides having to endure heavy loss after heavy loss? I am struggling for answers. There should be a third tier competition for teams such as this and potential tournament organizer ingenuity to have developmental teams setup in Berlin, Bonn, Moscow, Madrid, Lisbon, Helsinki, Brussels, Amsterdam, Stockholm. These teams could be formed using players who are out of contract or representing countries playing in Tier Two competition. Ensei STM host La Rochelle in the early hours of Saturday morning, hopefully not a hammering but the return leg could be a 100+ point concession. 
Pool 1 Preview:
Northampton Saints entertain ASM Clermont with Nigel Owens officiating. It sounds like a Heineken Cup fixture but it isn't. Clermont made to pay for an injury plagued second half of last season finishing just far enough away from the relegation spots. Northampton Saints also had a wretched season costing Jim Mallinder his job. The performances thereafter did not improve much and the off season has seen several keynote departures. Both sides will fancy their chances of rebuilding form and confidence in this pool with Dragons and Timisoara Saracens for company. Dragons at home will rise for the visits of Northampton and ASM Clermont but squad depth issues will be ruthlessly exposed. Timisoara Saracens are cannon fodder unfortunately. ASM Clermont and Northampton to advance from this pool. 
Pool 2 Preview:
A genuinely solid pool here. Pau were a side who embraced the competition and got to the last four losing away to Cardiff Blues. I have a soft spot for the team given the Munster Rugby association (i.e. Butler, Mannix). Pau will be up against it with Ospreys and Stade Francais who both look re-energized after poor seasons last year. Ospreys and Pau clash looks like a tasty pack battle. Stade Francais play Worcester Warriors and it will be interesting to gauge team lineups for each side. Warriors have had a couple of keynote domestic results but is relegation concerns going to determine team selection? Potentially one team getting out of this pool with plenty of twists and turns. Ospreys get the edge based on the fact that the French sides may cancel each other out in their home fixtures. 
Pool 3 Preview: 
My pet peeve on understrength team selections could rear their head in this pool. Perpignan who are propped at the bottom of Top 14 may use this competition to rest front line players for a November league push. Bordeaux Begles are infamous for sending over less than stellar match day squad so it is a straight fight between Connacht Rugby and Sale Sharks to secure top spot. Connacht Rugby have shown promise under Andy Friend and Sale Sharks have impressed this season with some key cameos particularly AJ McGinty. Connacht Rugby potentially get the edge to advance and potentially Sale Sharks as well if the French sides in this pool give up on the competition come round three. 
Pool 4 Preview: 
Ensei STM will be a daunting road trip for Bristol Bears, Zebre Rugby and this weekend's opponents La Rochelle from a linguistics perspective but the playing side should straightforward. Yes, Stade Francais were upset there last season but it was an one off. Ensei STM are five points fodder for all other pool opponents. La Rochelle look the class act in this pool with Bristol Bears potentially advancing to the last eight of the competition on the basis of the fact that they secure ten points from Ensei STM. 
Pool 5 Preview:
This is a huge opportunity for Benetton Rugby to impress. The Italians are a live threat based on their Guinness Pro 14 performances. Grenoble's ambitions in this competition are unclear and I fancy Benetton Rugby to win their opener. Harlequins and Agen face off at the Stoop and I would be shocked if Quins do not hammer Agen given the French side's history in this competition. Harlequins to top the pool with Benetton Rugby potentially securing a playoff berth if other results go their way in January. It would be great news for Italian rugby if that happened.