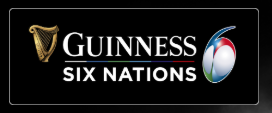 The reaction to Ireland's opening round loss to a well drilled England side has been interesting to say the least. The mantra 'you don't become a bad team overnight' should be the cameo but the social media reaction has been hilarious to see. Ireland look ahead to their second round fixture against Scotland realizing that their performance needs to improve but this performance needs to improve with a mounting injury list. Hawkeye Sidekick looks at the selection posers for Ireland management.
Where are Ireland after last weekend?
It was a slow start to the tournament from Ireland. England hit the ground running and their line speed from minute one was incredible. They never let Ireland to settle into the contest and their physicality and aerial (yes) dominance in their back three laid the foundations for victory.
Ireland's pack had a forlorn day. The line out creaked at pivotal times and were unable to compete against a well drilled England side who executed their line out with quick line out throws; the cohesion from the Saracens contingent massive. The line out dominance from England and the quick ball distribution had Ireland defensively on edge throughout.
Ireland fought hard and were leading this contest after thirty minutes (somehow) but the second England try after more defensive mix ups from Ireland's back three saw the visitors sense their moment to win this contest. You have games where nothing comes off and Ireland's half backs were under pressure from minute one. Murray and Sexton struggled for game management and the late intercept by Slade by Sexton summed up the day.
It was a disappointing result. The work rate was not in question but the tactical game plan and units unfamiliarity contributed no end to this loss. The game plan never deviated last weekend; was akin to the RWC 2015 quarter final loss to Argentina. Ireland continued to execute the same game plan and attacking line moves which were so behind the gain line that England were sprinting with intent on each defensive set.
The lack of variation in the game plan for me was the disappointing element to this performance; players did not execute the kick with the quality required in international test arena. One hopes from an Ireland that this facet of play fundamentally improves for the Murrayfield test match!
People have focused on the Robbie Henshaw's full back positional switch. The experiment was unsuccessful this time but I sense that Ireland management may continue to trial this experiment potentially further. There were positional issues and lack of aerial dominance early doors saw England continue to pepper Henshaw. The back three unit defensively looked vulnerable all day collectively.
It was a timely reminder for the Irish sporting public and team last weekend. The performance was not at the level required to win the test match, the tempo control was England's. Lessons need to be learned for the team and management particularly with a RWC 2019 tournament coming. A repeat performance against Scotland in this tournament and Ireland are facing a quarter final mission impossible potentially.
Injuries mount 
The sheer physicality of last weekend's encounter with England was there in the Ireland rugby press release this week. Stander, Toner and Ringrose scratched from the squad due to injury. There are lingering concerns on the fitness of the likes of Keith Earls who was subjected to massive physical test under the aerial high ball.
The Itoje incident last weekend still grates for me personally; not one Irish player went to confront the Saracens lock on it. The team of us? Nope. Are you in? It is a no given the reaction of Irish players to support their colleague in the heat of battle. Someone in the camp hopefully raised the issue during video analysis. It was unacceptable and it made Ireland look like an easy touch (officiating crew was weak too).
Team Selection
Robbie Henshaw surely will get another crack at the full back position. Ireland management have to stick to their guns, otherwise the question why did they make the selection will be raised?
The wing options if Earls is passed fit should be the Munster Rugby speedster along with Jacob Stockdale who will hope for better quality attacking ball. The three quarters options looks intriguing. Who fills the shoes of Ringrose?
If Henshaw is retained at full back, then a couple of players come into the reckoning. Chris Farrell or Will Addison look the viable options. I think either player would seamlessly fill the position. Addison for me is a player of great upside and needs to see game time in this tournament along with Larmour and a game fit Rob Kearney.
Wondering on the ten position? Does Schmidt throw Joey Carbery into the tournament on the road this weekend? I am not so sure, only a thought. Sexton will be eager to deliver after a subdued performance last weekend but we need to see Carbery in the heat of battle against a quality test match outfit. No disrespect Italy but Carbery may not get that test in round three. Intriguing selection poser there, one that be beneficial for RWC 2019.
Murray will start at scrum-half. Schmidt's go to man for a road trip like this. His box kicking will surely improve this weekend. The Munster Rugby scrum half will look to set the tone early. John Cooney potentially could get a test match berth against Italy in round three; it would be the perfect cameo for the Ulster Rugby scrum half to be initially evaluated with a view for additional test match minutes against France and Wales.
The pack will have changes. The front row will remain unchanged; suspect changes to this unit once the Italian fixture is on the schedule book. Healy and Furlong battled hard on all fronts with minimal rewards. Best was abrasive but the line out was a mixed bag at vital times.
The second row should see personnel changes. Toner if not 100% does not start and maybe it is time to evaluate Quinn Roux in the second row. Roux has impressed for Connacht Rugby this season. Schmidt is a big fan and he needs to be put into the line of fire from the first whistle.
Ultan Dillane comes into the bench reckoning as well. Toner's ankle has to fully recover (have serious doubts that this will recover) so would scratch him for this game. Depth chart second row analysis exercise. Holland, O'Connor and Treadwell will look on with interest if additional second row bodies fall this weekend.
The back row unit will also have changes. Stander's horrific facial injuries means that Jack Conan or Sean O'Brien are primed for the eight jersey. Conan for me would be the choice but Ireland management have been anything but predictable in their selections so far. O'Brien audition at eight? Do not be surprised.
The back row unit will be completed by van der Flier and O'Mahony who will look to assert influence on all facets of play. Work rate was exceptional but the sheer brute force of England snuffed out their breakdown and ball carrying threat.
Bench Impact 
The bench impact looks excellent. It is dependent on the first team selection but the likes of Kilcoyne, Cronin and Porter should an abrasive impact in the front row and with Nel absence, it could tilt the test match battle in the third quarter.
Cooney and Carbery will look on with interest on the bench; will they get meaningful game minutes on the bench? Carbery and Larmour's versatility could be tested early if Earls has to go off injured early. It is a strong bench and their impact needs to be decisive when called upon this weekend.
What to expect?
A week where Ireland players have said the right things. The hurt from last weekend needs to provide an edge this week in the preparations for this Murrayfield test match battle. There will be personnel changes and cohesion issues potentially could still emerge. For players like Henshaw, it is time to produce an assured performance.
Otherwise, the opening round loss may descend into media panicked frenzied headlines that the side are collapsing around their ears! Don't believe it, this is a tricky assignment at the best of times. A win would be great but it is the performance that what matters. Players who get their chance hopefully impress to build the depth chart further. Roll on Saturday to see the end results!