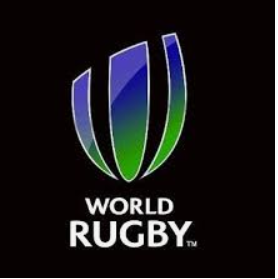 28-23. A tight scoreline, a scoreline which indicates a result which could have gone either way. This would be an accurate reflection on how the World Rugby chairman vote went down as Bill Beaumont was reelected to the position of chairman of World Rugby.
Divided not in Union
The deep divide between NH and SH countries seen to full effect with the voting patterns. SH countries backed the defeated Agustin Pichot whose ambitious revolutionary root and branch review of the game had equally their admirers but also critics who questioned the financial viability of such a change in approach. NH countries backed Beaumont to the hilt. A divided vote; the sport is not in union at present, it is deeply fractured.
New Zealand Rugby Union were quick to get their opinion across to the mass media after the result of the vote was announced. The congratulatory note to Beaumont was short and swift as the statement was used to reiterate their desire for a radical overhaul of global test match rugby fixture and commercial viability.
Laporte the power broker and gatekeeper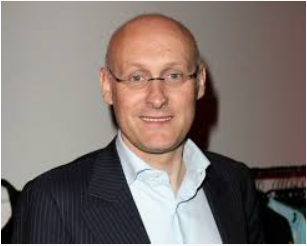 Bill Beaumont may have been reelected but the main man of World Rugby has and continues to be Bernard Laporte going into the future. Laporte will be primed for the chairman role in due course given his extensive contacts in the game if he wants it.
A man who was instrumental in the French World Cup 2021 bid success, a man who is astute and has the ability to preempt and appease key figures in the game evident in his proposal for a World Club competition which would essentially snuff out the European Cup competitions. SH nations and his own French association licking their lips with renewed anticipation.
New financial and revenue stream opportunities are always required in this day and age. Laporte and others in the French game are constant critics of the current European Cup revenue streams; promises were made to make the tournaments better and financially more lucrative which has not happened.
Bill Beaumont: Second stint – what to expect?
What to expect from Bill Beaumont and his stint as chair of World Rugby?
The executive committee setup sees only one woman and a distinct lack of representation from Tier 2 nations is striking. A key opportunity to provide evidence of change craved by many association members was snuffed out early and decisively.
The big boys will still have a major say in the direction of the sport going forward. More bad news for the Tier 2 nations looking for equality and opportunity to play more meaningful test matches (Georgia, Japan, Fiji, Samoa).
Pacific Island nations face more turbulent times
The words financial viability are key to the survival of the game going forward. The Pacific Island nations in particular languishing due to their financial plight, a plight which has seen awkward club vs. country scenarios for their player base to wrestle with on a regular basis.
The Pacific Island nations will be massively disappointed by Pichot's defeat; a manifesto which if delivered would have seen their nations become more prominent in how the game was managed. It remains to be seen if the committee membership will take on board the plight of the Pacific Island nations going forward.
USA as the next great potential Rugby Union opportunity
USA's exciting rugby union venture was usurped before a line out was thrown thanks to the pandemic. How the USA Rugby Union powers that be look to resurrect their national competition looks tricky given the investment and capital required to get star players to the league?
Television involvement and interest Stateside is an issue. USA remains a key market for the promotion of the sport. If USA can achieve success in the test match arena, the hope would be that the media and financial support would increase.
South Africa long term strategy unclear
South Africa continue to juggle their two schools of thought; their continued relationship with Australia, New Zealand and Argentina but also the lure of financial reward with the Toyota Cheetahs and Isuzu Southern Kings taking part in the Guinness Pro14 and using it as a pathway to potential test match inclusion to the Guinness 6 Nations tournament? Revenue streams continue to be a massive issue for South Africa along with their SH brothers in arms.
Rugby Union is entering into rocky and uncharted waters. The current model is simply not sustainable in the current economic climate and the question now becomes how all associations strife to grow and develop the game further, increasing support base interest and revenue streams.
Thorny Issue: Test Match Promotion / Relegation
The promotion and relegation chestnut will see heated debate between existing Tier 1 nations who are languishing vs. the emerging Tier 2 nations who are looking for a chance, just a chance to be exposed to regular top test match competition and increased revenue streams.
The November test match international simply will not do. It would appear that there will be an eventual chasm between players who are playing test match rugby vs. players who are playing their professional clubs.
There is a delicate fine balancing act in terms of the fixture reschedule as you can see clubs and even nations looking to breakaway from World Rugby and country associations (who are out of step) and form their own leagues with financial support from the wider business community.
Women's Game
What happens with the Women's game? The big three teams (New Zealand, France and England) continue to build and develop pulling further away from the rest who are struggling with player talent development or not resourcing the fifteen a side to the extent it should be.
World Rugby will need to focus energies here, pump money into the chasing pack in terms of coaching and infrastructure to provide a level playing pitch eventually.
Each nation's association should be doing their part but World Rugby need to step in too and provide adequate support in this regard. The next Women's World Cup looks distinctly uninspiring given the current team positions.
Election promises vs. Actual promises delivered
The manifestos of both Beaumont and Pichot are what they are; promises. Beaumont will have committees formed to look at the key issues, wait for a few years for general recommendations prompting a mixed reaction from membership fraternity.
Rugby Union and its financial position is a source of grave concern. The lack of fixtures and revenue streams from this is only one part to this issue, the long term survival of all members looks bleak given the current test match fixture schedule so pragmatic proposals will be required to safeguard the game long term.
Can the Sevens game format be the catalyst for the 15 a side game to evolve?
I do like how the sevens game has evolved and how the game format has drawn fans and television interest. Entertainment is the focal point and perhaps the fifteen a side play needs to go down this route. Potentially more test match fixtures in the summer months to promote free flow, offloading fixtures instead of murky, storm ridden fixtures seen in the 6 Nations this season.
Closing Remarks
As mentioned, we are going to see plenty of debate and schools of thought on how the game evolves and develops from the year of Covid-19. Beaumont and Laporte have received a mandate but this is a mandate which is extremely fragile.
Early actions by the duo are required to prevent more of a chasm between the SH and NH nations. The grassroots should not be left behind but I sense with this World Club rugby format proposal for example, that the gulf between the local club team vs. professional club team will grow to such an extent that disinterest and underlying mistrust could be made permanent. Interesting times await. I don't envy Bill Beaumont and Bernard Laporte on these critical issues and how to resolve them. Interesting times are ahead!