An interesting last few days. A weekend where Munster Rugby's playoff woes continued and life under Stephen Kenny for Republic of Ireland has seen an underwhelming start. The fan reaction of both sides after those displays has been interesting hence this post.
When to critique your side? Sport fans are a passionate bunch. When we are vested in something, it comes out with mass euphoria when our side win, contempt and derision when our side lose (narrowly or heavily).
You hear sports people saying about the here and now, to stay in the moment, not to get too high or not to get too low after a result. It is easier said than done.
The comments on social media after Munster Rugby and Republic of Ireland results have varied across the spectrum from a note of realism on where the side are to the other viewpoint that the manager and team are not up to it and changes are required.
There is a sense of living off the past with these two sides. The 1990's era under Jack Charlton is long gone for the national soccer team. The era of the 2000's for Munster Rugby has come and gone with Leinster Rugby now the dominant force in the provincial fixtures. Zero silverware.
The truth hurts for some fans. They want to get back to the glory years but they know in their hearts that the side are well short at present. These past few days have provided reminders where these two teams are at and perhaps some realism is required on both counts.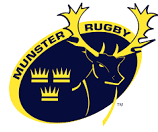 Munster Rugby: Time to reflect, evolve and give youth a chance
Munster Rugby have flirted with silverware in recent seasons but have been found out when at the semi-final and playoff final stages. Players punching above their weight to get there. Why do I say that?
I think back to Keith Earls (Edinburgh Rugby) and Conor Murray / Andrew Conway (Toulon) heroics in European Cup fixtures in recent years to win quarter final contests.
The side struggled for cohesion and possession in those quarter fixtures. I know I lived off the wave of emotional goodwill from those back to the wall wins only to get a barrel full of reality when watching the semi-finals when faced with the elite of the elite. Leinster Rugby playoff losses. Scarlets final loss, please don't go there!
My immediate reaction on Friday night was that I was disappointed. I was disappointed for the playing group, some who have served the team for ten seasons with no silverware to show for their efforts. I was disappointed that it was a playoff fixture where we did not perform and express ourselves in an attacking sense. I was disappointed for JJ. His ten role during the contest was unclear; the penalty misses down the stretch were painful to watch. Would it have won us the game? I am not so sure given the opposition.
Management need to evolve next season
The management cannot control how the players perform on the pitch during a competitive fixture but what they can control is to identify the best squad with the best skill set and talent at their disposal to execute a game plan which is not one dimensional.
Johann van Graan, Larkham and Rowntree went with tried and trusted last week for this playoff fixture. Playoff failure again. Astute game management on the pitch accompanied with a solid skill set display were key wins for Leinster Rugby on the day. You need to own the performance, play what is in front of you during these end of season playoffs.
It is time to give youth its chance. Where do the likes of Healy, Crowley, Ahern, Casey, O'Sullivan, Nash, Hodnett, Knox, Barron feature next season? There is youthful potential in the ranks; coaching staff need to embrace this and bring it to the senior ranks with gusto as Leinster Rugby have shown this season.
Until Munster Rugby look deep within, make the hard calls to integrate more youth for stalwart players during key stages of the season to add skill set to drive standards further. If it is not heeded, then dare I say, there may not be any knock out fixtures in Europe or Guinness Pro14 to look forward to.
The attacking and forward coaching ticket are now under focus as next season needs to see progression. Rowntree and Larkham are surely now settled into their roles, chance to evaluate the existing personnel should be complete.
The hope is that Joey Carbery comes back into the mix but the head coaching team needs to be pragmatic to run various game plans more than a box kick game when it comes to the business end of the season.
How best to involve de Allende and Farrell in the attacking game plan? Finesse to complement physicality running lines. Subtle differences could make an enormous difference for the team.
Disappointing end to this current season – undoubtedly yes. However, Munster Rugby must be honest about their failings. What is their identity? What is their game plan ethos? How to re-energize the playing group with young talent? Next season for me is when the coaching staff is fully critiqued. The player unit need to improve further.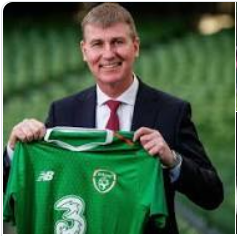 Kenny Era: It is not the time to critique (yet)
Republic of Ireland side as well have punched well above their weight in recent times. Mick McCarthy steadied the ship (albeit no flashy football) and now it is the Stephen Kenny era.
How does anyone expect a footballing ethos to be implemented within two days of training? It is a work in progress. Jose, Pep, Jurgen certainly did not. A mindset change. A challenge for the current squad to embrace and execute this passing / possession game.
The Nations League fixtures against Bulgaria and Finland have shown that this brave new world is going to see indifferent results. The passing game ethos, the cutting edge in the final third, the integration of underage talent to the squad and first team. It is going to take time to implement.
The manager was on the back foot yesterday after the Finland loss. The press conference was uncomfortable to watch on RTE News. The media pack starting to hint at discontent which may become full blown storm if Slovakia beat the team next month.
The style of football will come but have we the players to deliver the game plan? Underage potential undoubtedly. Existing players transition in game plan could pose problems for some. The performances so far have been all the hallmarks of a playing group trying to execute the game plan but uncertainty and confidence issues exist.
Getting over Slovakia is the main objective of this side and then a winner take all playoff game against either Bosnia / Herzegovina or Northern Ireland.
Two games from Euro 2021 finals qualification. Kenny has had a chance to run the rule over certain players. Some have shown flashes of potential, others need more experience at this level. Coleman influence and involvement yet to be determined (for another blog).
It is a learning curve for all parties concerned. A brave new world, some will argue it is a results business but the game plan of the side in previous managerial spells has drawn ire and disillusionment from those who are criticizing the side over recent days. Kenny and coaching staff in particular need to find the right balance.
These games have served its purpose. The goals conceded will be addressed in training sessions. Slovakia come into their playoff fixture with a 1-3 loss over Czech Republic at home. It is a team who were also experimenting but you won't hear the outcry from Slovakia on social media there! Time to hold fire for now on Kenny and the senior side. The side surely to regroup next month.