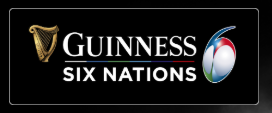 50-17 to Ireland as test match rugby commenced once more at the Aviva Stadium. Ireland shook off the ring rust in the opening half and were able to put to bed an Italian challenge which suggests a even tougher fixture for the Azzuri against England next week. Hawkeye Sidekick reflects on the action yesterday.
Debutantes shine
The marquee headline from this Irish win was the performances of the starting debutantes in the side. Hugo Keenan scoring a brace of tries and perhaps unfortunate not to secure a hat-trick in the opening period was comfortable in his aerial duties and his finishing prowess seen on the two tries scored. Eleven carries for 113 meters with three line breaks and four defenders beaten along with the try tally is an excellent debut.
Will Connors had a powerful game in the Ireland back row. Italy struggled to cope with Connors chop tackling cutting off any Italian go forward ball in the process. His nineteen tackle count was excellent and throws the gauntlet down to his back row unit colleagues looking to get into the side. His breakdown work along with Doris and Stander resulted in Italy getting increasingly frustrated and with it their cohesion to secure ruck ball.
Murray prospers with fast ruck ball presentation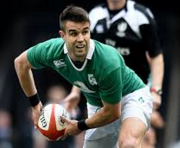 The perfect contest for Conor Murray to provide a timely reminder of his qualities in the nine jersey. His defensive nous was to the fore. The yellow card for me was harsh; thought he had clear separation between the tackle and entering the breakdown and had won the ball.
The fact that he was there to bail out CJ Stander and Jonathan Sexton after that initial Italian line break who opted for three points was a key event in the game. Three points instead of seven was huge.
Garry Ringrose showed his versatility and switched to the scrum-half position when Murray was in the sin bin and kept the game flowing. Quick passing resulting in the Irish pack gaining meters resulting in CJ Stander's opening try.
Murray came back to the pitch and I thought was excellent throughout his cameo thereafter. The Keenan second try emphasized his decision making and skill set. He evaluated the options superbly but dinging a superb kick in behind the Italian defense for Keenan to score. It showed creative and ability to let his winger loose to score.
The fact that Ireland's ruck ball presentation was so much better than previous test match fixtures helped Murray and Sexton to launch attacks from deep. The passing range from Murray before the end of the half seeing multiple line breaks from Ireland as Aki was starting to a dominant player in the game.
Sexton's game in the third quarter and quick ruck ball presentation Murray spin a pass at speed for Sexton to score. Critics will point to Murray's slow delivery but when you have to struggle to get ruck ball due to poor clear outs and poor ball presentation as Murray has had to endure, it is refreshing to see the Munster Rugby man secure fast ruck ball to show of his skill set.
A good afternoon's work and with Gibson-Park providing additional tempo and pass off the bench, Ireland's attacking balance from nine jersey was strong.
Stockdale full back experiment – a work in progress
Jacob Stockdale in the full back role was the key positional switch that I was looking forward to seeing. The message appears to be clear for the Ulster Rugby player. With Keenan, Conway, Earls and James Lowe vying for winger positions, there is a realization that Stockdale needs to show versatility and perhaps look to the full back role for game minutes.
How did Stockdale get on yesterday? The good news is that in the full back role, he can express himself with ball in hand more often. Ten carries for 133 meters gained is excellent numbers; his line break for the disallowed Hugo Keenan showed his ability to turn on the after burners. Two clean line breaks during the eighty minutes and three defenders beaten. Attacking sense, you can have no arguments with Stockdale. The man is born to carry the ball.
The negative is that Stockdale still needs to evolve in the full back position. There was an incident during the opening period where he tackled an Italian player in midfield but then completely forgot that he was full back and not a winger.
A shout from a colleague saw him scamper back to his position but it shows the transitional mindset shift required. There were some shaky moments in the aerial exchanges; three turnover balls and two missed tackles. The defensive side of the game is a work in progress for Stockdale and he needs to be tighter for the French test next week.
Defensively solid but two soft tries conceded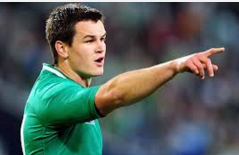 Jonathan Sexton pulled no punches in his post game interview with Sinead Kissane. There were good passages of play but things they would like to take back.
The two Italian tries conceded will be reviewed during video analysis tomorrow as it highlighted a lack of patience with ball in hand and then a collection of lapses allowing Italy to score the second try right on the final whistle which probably scuppers any realistic ambitions of the Championship next weekend.
The intercept try is one of those things but it summed up an ineffective third quarter from Ireland. Murray box kicked as Ireland's attacking lines suddenly went static.
The opening Italian try could have seen more passes than the skip pass attempted by Sexton to Henshaw. It was telegraphed and the intercept was well read but at times in that third quarter, Ireland lack of straight running to engage Italy defensively saw Italy gain momentum and confidence.
The second Italian try was a catalogue of errors. Peter O'Mahony came on the field and provided a sensational offload for Aki to score in the corner but his restart in the leadup to the second Italian try was a lapse in concentration.
It provided field position for Italy and then a few defensive misreads later, Italy were running in for a try under the posts. The eighty minute moment, players getting tired but the defensive line speed was slow and allowed Italy to pick the passes to unlock the defense. France will relish this opportunity if given open like that next weekend.
Summary
Overall, this was a good run out from Ireland. The Stockdale full back experiment is an astute one, we need depth chart in the position post Rob Kearney and next weekend will provide a good body of evidence to evaluate Stockdale's long term ambitions in this new role.
There were some scrappy moments from the Ireland pack in the line out but this improved in the second half which bodes well for the French test match next weekend. The debutantes as mentioned took their opportunity well.
Italy though we have to acknowledge were limited. Their kicking game was abject and Canna in the three quarters was an easy target to make meters with ball carries. Ireland though got the job done, the real test comes next weekend. Forget Championships, we need to see a professional efficient performance against France next weekend. Roll on next Saturday night!