2020 has been surreal. The fact that we are at the All Ireland SHC semi-finals was something that I did not envisage back in March so credit to the GAA organization to run the shortened championship out.
This weekend sees two intriguing fixtures on the fixture list. Waterford and Galway face into their third week of championship action with Kilkenny and Limerick respectively in their path to an All Ireland final appearance.
Hawkeye Sidekick provides some pregame thoughts with plenty of plot lines for all four teams.
Kilkenny enter the All Ireland semi-final in relatively good shape but knowing that their performance levels need to be improve for the entire game.
There has been superb cameos during the Dublin and Galway victories but there has been inconsistency and struggles in the middle third allowing opposition to get a foothold in games.
The Kilkenny team selection will be an interesting watch. I thought Richie Reid had a superb impact off the bench last time out against Galway; his half back line performance the platform for the late surge for victory.
Richie Hogan was majestic against Galway; his movement was superb and his skill set was showcased with that goal and his points were scored with the minimum of fuss.
Two players who will be looking to secure a starting berth so you can imagine that training in Nowlan Park was incredibly competitive (as always).
The worry for Kilkenny is that if opposition can take the half back line out of the game, the full back line is vulnerable. After the performance of Huw Lawlor last time out, Waterford surely will look to Dessie Hutchinson to spin and turn to test the defender out early; get an early card.
Kilkenny have not produced a full performance yet so it is ominous signs here for Waterford. Colin Fennelly will have a point to prove after his Galway display so expect the Ballyhale clubman to punish any loose Waterford defending. Walter Walsh as well will look to bounce back after called ashore early.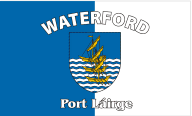 Waterford's performances in this championship have been the story of the season so far. The impact that Liam Sheedy and Michael Bevans have had on the squad has been huge.
The management's selection to drop the likes of Noel Connors and Maurice Shanahan were seen as controversial but Cahill / Bevans have looked to bring new blood and underage talent into the squad. It has worked a treat.
The likes of Dessie Hutchinson, Shane Bennett, Callum Lyons have taken their opportunity superbly well and if they can deliver more impressive performances this weekend, Waterford will not be far off.
Their performance against Limerick for me in the Munster SHC final was excellent. They were unrelenting in their work rate, they effectively nullified Limerick's run game in the middle third and provided some attacking opportunities for Bennett to score primarily. A bit more composure in the closing stages and they should have won the final.
The concern for Waterford is the historic matchups with Kilkenny. Can Waterford stay solid in the full back line and not concede goals on Saturday night? It has been an Achilles heel for the Deise when they face their near neighbors. The chances that Clare created last weekend is a concern.
De Burca and Prunty need to be so dominant in the spine of that Waterford defense. Last weekend was a shaky performance from the central defensive unit with sloppy distribution, ball watching resulting in Clare goals and chances.
Kevin Moran, Jamie Barron and Austin Gleeson need to be involved from minute one. Moran defensively has provided experience and nous. Barron is back to 2018 levels. Gleeson is a superb hurler but needs to get the sliothar at regular intervals; like to see him rove around and ask questions of Kilkenny early doors.
Waterford for me are under no pressure this weekend. All the pressure and focus is on Kilkenny. The three week stint of fixtures could see some fatigue but this unit look incredibly well conditioned. I am expecting Waterford to bring it again this weekend.
An intriguing fixture on Sunday. Shane O'Neill takes on his native county as Galway look to turn the tables after the 2018 All Ireland final loss. O'Neill will be focused on the job at hand, his knowledge of Limerick squad could be potentially game winning so Limerick know only a top performance will do here.
Galway's championship to date has been solid. The Wexford win was seen as a marquee triumph but when Wexford's form line plummeted after the Clare loss, Galway were uncertain of their form line. For fifty-five minutes of the Leinster SHC final, the form line looked good but then came to the two goal salvo from Hogan and Reid to turn the final on its head.
The concern for Galway management was how the team ditched their passing through the lines after those goals. The side went long and Kilkenny cleaned up in the half back line. Composure issues?
However, Galway showed massive composure in their All Ireland quarter final win over Tipperary. The Aidan Harte goal at the end of the game emphasized their patience with the sliothar, finding the open man and then Harte was unerring his strike to give Galway the game winning goal.
O'Neill has brought freshness to this side. Eanna Murphy is continuing to grow into the netminder role. His potential is huge but as a young keeper, decision making and command of his square is a work in progress. Sean Lotfus will be a huge player for Galway for years to come. Shane Cooney, Fintan Burke and Brian Concannon have provided big cameos this season.
Joe Canning has looked the part this season. His performance and influence on Sunday will directly impact the game; his game reading and passing are incredible. Galway are coming in with confidence restored. They have taken the Tipp scalp and will look to add Limerick come 6pm on Sunday evening.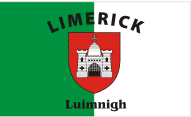 This has been another good season for Limerick Senior Hurling team. NHL Division One champions. Munster SHC champions. All Ireland semi-final and seventy minutes from an All Ireland final appearance.
Limerick have shown massive physicality and intensity this season. I think back to the Tipperary win when they faced down Tipperary in a gale down in Cork; their conditioning and physicality too much for Tipperary on the day.
The Clare fixture was key given the performance of Tony Kelly in the opening half. Kelly looked to be having a game winning performance but then Limerick made the switches, Kelly nullified and moved further out the field. The game was won in the third quarter and showed how Limerick can win a championship with devastating speed.
What to be concerned if you are Limerick? We are at All Ireland semi-final stage and remember last year, the vibes for Limerick were strong to retain Liam McCarthy and then Kilkenny smashed that script up to win the fixture. Limerick surely will not start this fixture as poorly as last season.
The full back line is an area where Galway will look to test out. Concannon, Whelan, Burke, Flynn will fancy a cut off Morrissey, Nash on Sunday. Morrissey and Nash have admirably filled the full back and corner back spots but the quality of opponent is intensified this weekend.
Whelan has progressed further this season; skill set superb and his running style will cause issues. Concannon has provided key scoring threat inside, elusive with the sliothar.
Waterford have shown opponents how to stifle Limerick. The question is how Limerick establish the run game? Hannon was quiet in the Munster SHC final and needs the key player to set the platform for Limerick. For Limerick to win this fixture, the run game in the middle third must dominate.
Limerick's inside full forward line looks dangerous. Casey, Gillane and Mulcahy if given quality ball into space could cause absolute chaos inside. This game will be decided in the full back lines, whatever unit has the better game will win the game.
The training sessions in Limerick have been extremely competitive since the Munster SHC final. David Dempsey has apparently pulled a hamstring. Flanagan, Costello, English are pushing for starting places. A nice question for John Kiely, Paul Kinnerk and management to answer ahead of the game?
Limerick must focus on their own performance. If they do that, this could be a standout performance in the wide open confines of Croke Park. A team who are fresh and ready to go — I am looking forward to this weekend immensely.