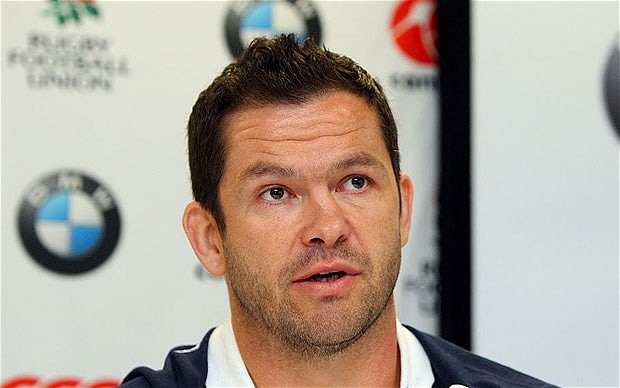 We are entering into unchartered tournament format territory. The Autumn International series will see Ireland play four test matches in the next few weeks against Wales, England, Georgia and a cup final test match to be confirmed to complete the series.
Andy Farrell has been criticized on this blog for not taking the opportunity to run the rule over his squad depth chart. Therefore, this team selection is refreshing and exciting to see. Hawkeye Sidekick provides his thoughts on the test match selection.
Team Selection: Stockdale; Keenan, Farrell, Henshaw, Lowe; Sexton (captain), Gibson-Park; Healy, Kelleher, Porter; Henderson, Ryan; O'Mahony, van der Flier, Doris.

Starting Lineup
Replacements: Heffernan, E Byrne, Bealham, Roux, Connors, Murray, Burns, Earls.

Subs Bench
Lowe makes Ireland test match debut:
James Lowe makes his long-awaited debut on the wing. The recently qualified Irish international has provided numerous standout performances for Leinster Rugby.
His attacking play is superb, but his defensive side of his game will be truly tested in this test match series. It is a good opportunity for Farrell to run the rule on Lowe. Lowe replaces Andrew Conway who does not even make the bench.
Changes aplenty:
Given the test match schedule in the upcoming weeks, team changes would be a given. This test match fixture sees fundamental positional switches in all key areas of the team.
Hooker:
Let's start with the hooker position as Rob Herring does not feature on the matchday squad. I assume the Ulster Rugby player will come back into the selection reckoning for England.
Ronan Kelleher is given his chance to shine at hooker. The hooker position right now is a wide-open battle. Herring has been solid but not standout post Best era. This position is very much open.
Heffernan has had a couple of appearances with mixed performances in set piece execution.
Kelleher has had to come through a tough end to last season. His set piece execution under the spotlight with the line out so much so that Leinster Rugby decided to start Sean Cronin against Saracens in European Cup quarter final action. This was clear evidence of their concern in Kelleher's set piece execution and injury concerns.
This blog rates Kelleher and this is the test match were the Leinster Rugby hooker can send a massive statement on the number two jersey. If he performs to the level that we know that he is capable of then this jersey suddenly becomes Kelleher's for keeps.
Heffernan and his Paris set piece has raised question marks on his ambitions to become the starter in this position. Herring will come back and regroup and then there is the likes of Niall Scannell / Kevin O'Byrne who could stake a claim in future squad selections. It is good to see the hooker position depth chart getting evaluated in these test matches.
Second Row:
The inclusion of Henderson with Ryan this weekend is a significant move. The line out calls in Paris were a mixed bag. Henderson will provide leadership on the set piece and will provide a more cohesive partner to James Ryan than Tadhg Beirne who is a superb player but is his skill set attributes quite similar to James Ryan?
Cohesion is the word that came to mind when I saw this selection. Henderson can allow Ryan to be more dynamic in his ball carries and general open play; there is a relationship there.
Beirne is out of the matchday squad but will feature before the end of this series is out. Quinn Roux gets a place on the bench, he needs to take his opportunity when given it on Friday night given Beirne and Dillane will look to impress in upcoming fixtures.
Back Row:
New look to the back-row unit. Stander is omitted totally from the matchday squad. We look light on number eight options potentially if Doris were to go down with injury.
Connors' choke tackle strengths I thought would be of benefit when facing the Welsh, but the depth chart is vast. O'Mahony looking for a stellar performance to remind Farrell of his talent and role within the side.
Josh van der Flier as well looking to impress as well. There is mobility in that back-row unit, and it is required with the Welsh back row unit always a superbly well drilled unit.
This area of the pitch is the standout area for me on Friday night. Connors will get his opportunity off the bench. Wales will come with massive intensity in this area of play. Fireworks!
Half-Backs:
Conor Murray is replaced by Jamison Gibson-Park at nine for this test match.
A pick which was inevitable given the run of test matches now. Gibson-Park is given his opportunity to shine but his back row need to be on it from minute one.
This is a Welsh back row unit who will be on point with their game plan, they will look to slow down Ireland ruck ball to a crawl and make our attacking plays even more pedestrian given Wales' defensive supremacy against Ireland's attacking threat in recent test match battles..
Gibson-Park will provide speed and change of game direction in open play. His kicking will be scrutinized here; he needs to provide game smarts at key times. It is a selection that is required.
Wales are a quality outfit and Gibson-Park needs game time to impress. Marmion and Cooney looking on from the outside this week will be looking to get some recognition in the coming weeks. Cooney exclusion is a complete baffler (anyone able to enlighten me on that?)
Sexton's act of 'petulance' in Paris does not seem to have done him any harm as he continues to slot in at fly-half. Billy Burns poised to make his Ireland debut too off the bench.
The cohesion between Sexton and Gibson-Park is strong anyway with their Leinster Rugby game time together.
Murray's defensive nous will be missed here but Gibson-Park and Sexton's cohesion from an attacking sense makes this selection an excitement prospect to evaluate come Friday night. We need to identify the scrum-half depth chart and this is a shrewd move long term.
Three Quarters:
Bundee Aki is omitted from the matchday squad. Robbie Henshaw and Chris Farrell form the three-quarter combo for this test match. Farrell was man of match when these two sides faced off in Dublin last.
Henshaw provided excellent ball carry cameos against France, something that Aki failed to do and that kick from Aki was certainly a wrong play. Aki comes back to the squad in subsequent games, good opportunity for Farrell to impress given that Ringrose is out for an extended period.
Powerful ball carrier, solid defensive play so Farrell should go well provided that the three quarters secure fast ruck ball.
Back Three:
James Lowe debut is exciting. Hugo Keenan will look to impress again; quality debut but was defensively exposed by France in Paris. Keenan's eagerness to come inside defensively was pounced upon by a very sharp French back line.
Keenan will hopefully get a better bounce of a ball than it did against France. The back three spots are up for grabs. Earls, Conway, Larmour and Addison waiting in the wings here for game time so Keenan must continue to produce high caliber performances.
Full Back:
Jacob Stockdale is facing his most important game in an Ireland test match jersey. This may sound sensational but given his issues against Paris and some issues in defensive play against Italy, this full back experiment is his only realistic opportunity to secure test match rugby game time.
His defensive side of the game needs to be so good this weekend. Wales will pepper him with aerial balls, grubber kicks in behind and look to test his defensive awareness with kicks in behind the initial Ireland defensive line.
The full back role as I have mentioned before is a daunting one. There are so many facets to the role; you can be a superb attacking threat hitting the line, but it all counts for nothing if you do not have the defensive and game time awareness. You are doomed to failure. I am hoping Stockdale delivers on Friday night, but Wales will make sure to test the Ulster Rugby back early and often.
Given that there is Larmour, Daly, Conway, Addison, Haley, O'Halloran and Lowry potentially in the depth chart right now, the stakes are high for Stockdale this weekend. If he delivers another Paris nightmare, then his omission from subsequent matchday squads could be a reality.
Conclusion:
This is an exciting test match on Friday night. Wales need a win. Ireland have named a side with several players eager to prove a point. The close exchanges will be massively physical. Roll on Friday night!