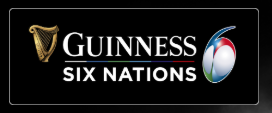 England are the Six Nations Champions after taking care of business in Rome and then waited for France to beat Ireland 35-27 in Paris. The Parisian fixture is one where France impressed but also Ireland contributed to their own downfall. Hawkeye Sidekick reflects on a night to forget for Ireland.
France strike early
This game for me will be remembered for the performance of the French half-backs Dupont and Ntamack. The Toulouse duo executed the perfect game plan throughout and for Dupont, his early try gave France the perfect start.
Where do you start to analyze the opening France try? Ireland defensively sucked in and a pass out wide to Fickou identified a complete mismatch with Andrew Porter. Fickou is away and spots Dupont in support.
A regulation try but Jacob Stockdale's cover on Dupont for me is disappointing, lay your hand on the scrum-half, don't let him get up and gain a few yards in goal. Worse was to follow for Stockdale.
Keenan incident
Ireland to their credit responded well to the early try concession. Impressive ball carrying from Ryan and Beirne at the heart of the move which led to Sexton putting in a kick in behind for Keenan to chase.
I thought it was a certain try but a cruel bounce meant that Keenan was scrambling to collect. Cue Anthony Bouthier to deliberately palm the ball away. Fickou was covering but would he have got there? I am not so sure. Barnes and officiating crew felt otherwise but Bouthier was given ten minutes in the sin bin.
Healy scores on his 100th cap
Ireland were struggling to breakdown the French defensive line during this sin bin period but the hosts were conceding penalties. A couple of keynote carries from Aki, Porter setup Healy who was latched onto well by Ryan and Connors to crash over. Nice try for Healy who celebrated the key 100 test match cap club. A key score you felt with Bouthier gone from the sin bin.
The Stockdale full back experiment is done
Ireland continued to apply the pressure and Sexton slotted home a routine penalty to make it 7-10 but then came the marquee moment of the game. With France struggling to penetrate the Irish defensive line, Dupont and Ntamack started to target Stockdale with back field kicks.
Moments before the penalty try, Stockdale was incredibly lucky not to knock on a grubber kick from France. Rattez seeing this put a speculative kick in behind but the reaction of Stockdale to the situation and his attempted pick up was poor. The pick up bordered on the lax.
Stockdale's defensive error is now compiling unfortunately a body of work on his defensive side of the game. His awareness to defensive reads is not at the level it should be and opposition teams know it. The full back role is such a specialized position but you need to be first and foremost defensive astute and be able to game read opposition attacking plans.
Stockdale for me does not have in his locker. There is a key decision to be made here from Andy Farrell and management team now. Stockdale has had two test match starts at full back. No disrespect but the Italian game was an easy introduction to the role The French game was the true acid test and this performance exposed flaws in his defensive game once more.
You could sense from colleagues around him that their trust in Stockdale at full back waned. To compound the mistake here, Doris takes one for the team and goes to the sin bin. The full back role is wide open after this cameo for all comers and Farrell may have to cast the net wider than the provincial setup given the vulnerabilities in the depth chart on this position.
Poor game management decisions
Hindsight is great after the event but there were key moments in this test match particularly the opening half where Ireland went for it but failed to deliver. The penalty just before half-time a perfect example.
This test match after the England win earlier in the day was effectively a cup final. The golden rule in cup finals is to keep the scoreboard ticking over. The margin of victory identified, an early try scored and then on it should have been taking points when presented.
Shots at goal were declined for opportunities to go down the line but let's face it, we have seen repeatedly in recent years that this Irish front five when faced with a physically abrasive opposition unit such as France, England and New Zealand are turned on their heels in key attacking moments. Last night was no different.
The "play your percentage" rugby decision making went out the window from Ireland and it is surprising given the personnel in the ranks last night. The French penalty at the breakdown at the end of the half was 50/50 but Ireland were ponderous in that passage of play. They got what they deserved; absolutely nothing.
Second half Halloween nightmare
The video analysis sessions on this second half will be tough to watch from an Ireland perspective. Aimless kicking, defensive coverage issues aplenty in that second half as Ireland to me visibly tired in the third quarter.
The Ntamack try exposed defensive issues out wide again for Ireland as they again got sucked into the middle of the park. The running lines from France though were a stark comparison to Ireland as the ball carrier had precious options to offload in the tackle.
Robbie Henshaw's try was a superb effort but you have to raise questions on the leadup. The attacking play from Ireland before the try was ineffective at best. Henshaw's athleticism and skill set to the fore as he eluded several French defenders to score.
The fourth France try was more defensive misery. A great kick from Ntamack over the top and Ireland were incredibly flat footed. No sign of a full back to alleviate the situation? Vakawata had the simplest of tasks but Ireland were a well beaten outfit at this point.
We have not mentioned the line out issues. There are issues with the calling of the set piece during test matches. Several questionable pod setup plays were called and Heffernan was unable to connect with his jumpers; it unraveled at a rate of knots.
James Ryan and Tadhg Beirne are quality second rows but when it comes to line out calling, there are issues. Setup is at times sluggish giving opposition time to read the call.
It is just not clinical enough. Henderson potentially provides more to the side in set piece calling but the absence of a Devin Toner or Donnacha Ryan to call a lineout is being missed.
Herring in overall play provides little in terms of ball carrying and at ruck time personally. I think the hooker position is now under discussion again. Herring / Heffernan have opened the door for the likes of Kelleher after this cameo, Scannell to come through and secure the jersey soon.
Sexton unhappy to be subbed
I was delighted to see his reaction. No professional player wants to benched when the game is on the line. Sexton was frustrated with the side's execution. This 'not a good look' vibe coming from Dublin media is irrelevant. Sexton and management will need to reflect on this performance as the attacking play of the side was very sporadic.
Farrell era
I am not seeing the imprint of the Andy Farrell era in these opening Ireland performances. It would appear we have gone Joe Schmidt game plan prototype with Will Connors as a chop tackle option.
Ireland were without several marquee players but the style of play is still the same when faced against France, England or New Zealand. We do not have the skill set to be able to establish an expansive wide game; the three quarters are given precious little fast ball against these sides.
We saw flashes of brilliance in the Italian test match last weekend but ultimately it is the test matches against France in Paris, England in Twickenham or faced with a SH side which provide the litmus test of where the side are.
Looking Ahead
We are three years out from a RWC in France and I am none the wiser on who will be leaders of this side when this tournament kicks off. We are still dependent on Healy, Sexton, Murray and questions for me is how many of the side here are going to be around in 2023? James Ryan is a leader in the making.
I would have liked more new blood to be given an opportunity in this tournament finale but it never happened. The Autumn international series hopefully provides more opportunities because there are issues at prop, hooker and full back to address here. James Lowe enters the test match fray. Ryan Baird for me needs to be evaluated as the player is a massive prospect.
Andy Farrell is in danger of becoming a Joe Schmidt disciple and not having his own game plan. November needs to provide evidence that Farrell and management team have their own ideas on how to evolve the side. The side has shown little progression. Otherwise. the questioning of this appointment becomes a bigger issue for the IRFU.