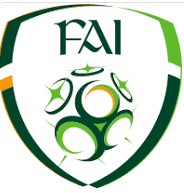 These are precarious times for the Republic of Ireland senior soccer team. The winless run continues under Stephen Kenny's leadership and the fact that the side have only scored one goal (i.e. a last gasp header against Bulgaria) during his tenure are grounds for massive concern and worry. Hawkeye Sidekick reflects on the current situation with certain factors in or out of Stephen Kenny's control.  
Work in progress:
No one said that this was going to be easy. Stephen Kenny inherited a squad whose work rate and effort for the national jersey has never been in question.
Previous managerial teams have looked to execute a game plan where defensive stability was the cornerstone with goals coming from set piece delivery predominantly.
Conservative passing game plan adopted to match what managerial teams perceived from the squad at their disposal. No frills football. It was all about the results.
Stephen Kenny is trying to change the footballing ethos of how the national side approach and play their football. The concept of passing out from the back is a new development for the senior side and it has taken time to adjust for certain players. It has led to some disappointing results.
The eagerness to pass it out from the back breaking down and creating opposition chances. It was seen to full effect on the Finland's game winner in Helsinki last month when Darren Randolph looked to set Matt Doherty away down the pitch. It was intercepted and we know the rest.
The winner for Wales yesterday could not be blamed on the manager. When two Republic of Ireland defenders are going for the same ball, the responsibility lies with the players on the pitch. Communication breakdown and Wales scored.
We have had some nice passing moves, but it is all still raw around the edges; evidence of a long-term project to get the senior team more adept at retaining possession. The long term aim is to create with subtle passes more so than the blunt direct approach so traditionally associated with the national team.
Pandemic has led to unprecedented squad issues:
I do feel extremely sorry for Stephen Kenny on this point. The Covid-19 outbreak has impacted the national side particularly badly when compared with England, Scotland, Wales and Northern Ireland.
The number of player withdrawals in recent fixtures has been unprecedented. The plane fiasco to Slovakia with Connolly and Idah forced out of the playoff loss was a bitter pill to swallow.
You look at the injury sustained by Aaron Connolly in this block of games; ten-day injury and will be back for selection for his club next week.
Alan Browne, Matt Doherty and James McClean testing positive for the virus in recent days. How is a manager and backroom staff meant to build any sort of cohesion when the level of squad withdrawals is this high?
I would ask what any other manager would do under the circumstances. The deck of cards has not favored Stephen Kenny. Seamus Coleman has not lined out in recent internationals and would be a huge asset to the side on the park. If he was present, would the results have been more favorable?
Pragmatic evolving game plan?
There has been a worrying trend to the games under Stephen Kenny. Nice football at the start of games, looking to create chances but failing to do so / convert chances, opposition get a foothold in the game after thirty minutes and then pounce on an unforced error to win the contest. Our final third quality has been really exposed during this set of games since September.
What are our strengths in the final third? The ability to change tact and put a ball down the channel for Idah or front three player to use their pace has been minimal so far.
We have played in front of opposition defenses mostly. We have not asked serious questions of teams defensively except for Finland in Helsinki. Idah's core strength is his pace and looking to take on defenders when given quick ball.
Kenny's footballing ethos is admirable but there needs to be a recognition here that the side need a goal this week against Bulgaria who have shown vulnerability when having to back pedal towards their own goal. A goal this week would do the side wonders.
This Bulgaria game is huge for our seedings and prospects for the next World Cup qualifiers. We need a result; the end justifies the means and Kenny must be adaptable to allow his players to make tactical decisions like putting balls down the channels at times during this contest.
We are not posing a threat to opposition teams at present. A loss to Bulgaria this week is unthinkable and would raise massive question marks about the sustainability of this project even at this early stage.

Backroom staff need to provide leadership:
I would like to know what the backroom staff around Stephen Kenny are doing currently to arrest this slide.
Keith Andrews and Damien Duff come with big coaching reputations, but they have struggled to create a game plan that provides precision and accuracy for this squad.
You will argue about the quality of player at their disposal, but these are professional players who should be able to provide a decent final third pass or cross. Idah has been starved of chances but his reluctance to attack any crosses (near or back stick) needs to be refined and improved upon.
Stephen Kenny is taking pot shots from social media. It will soon be the general media if the Bulgaria result goes against him so it should be the backroom staff to galvanize and improve the players performance on the training ground.
Time is precious but there have been few signs of improvement in the midfield and attacking sides of play which Andrews and Duff are associated with.
This backroom staff for me lack the experience to arrest this current slide; they have left Stephen Kenny to sink without trace in recent games. The backroom staff need to be better.
Everyone within the setup need to be better. Let's see what the Bulgarian game has in store! I want Stephen Kenny to succeed here but the signs are worrying. Bulgaria is a must win!