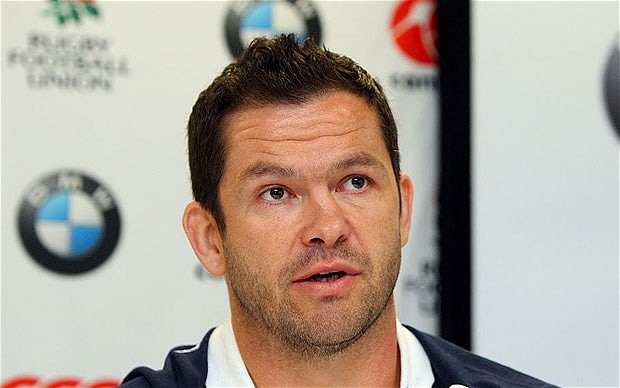 Friday night test match rugby arrived at the Aviva Stadium. Ireland delivered a solid performance against a hugely disappointing Welsh side. Hawkeye Sidekick reflects on the action with five key talking points.
Pack Platform established
From the early exchanges, the Welsh set piece was under pressure. The line out which usually is so reliable for Wales was inconsistent at best as Elias struggled to find his targets. Peter O'Mahony chief menace in the line out for Ireland stealing a couple of Welsh line outs.
The scrum was even worse as Andrew Porter started to apply pressure on Rhys Carre with devastating results. The decision to replace Carre before half-time spoke volumes. Porter was winning penalties and Ireland were winning the set piece battle, setting up scoring opportunities.
Lowe debut could not have gone any better
I was excited to see how James Lowe would go on his debut and he was superb. He got involved from minute one with a good ball carry, solid take from a Welsh box kick and providing width for Ireland. Lowe unlucky not to get a try scoring opportunity from an intricate attacking move in the opening half as Sexton's pass to Lowe failed to stick.
Lowe was not to be denied, his composure with ball in hand allowing Keenan to impress. Lowe's kicking game was really strong too, big booming clearances and then his try at the death was a good running line from close range. England will be a different proposition and defensive reads will be examined but Lowe looks at this stage will suited to the test match level.
Burns gets game time and Murray moves to ten
A game where we saw three Irish players fill the ten jersey. Sexton was enjoying himself early in this test match but then a hamstring strain forced his early exit from the game.
Cue Billy Burns on his debut and the Ulster Rugby player executed the basics well. His kicking out of hand was solid and linked up play as well. His game curtailed with a HIA and enter Conor Murray to close out the game at ten.
Murray's game awareness to the fore, some subtle offloading during this appearance and his kicking off the tee was solid. Murray is such a talented footballer and provides versatility in the ten jersey squad depth.
Twickenham next week represents a selection poser for Farrell at fly-half. Sexton and his hamstring tweak could mean that the player misses out. Burns or Murray to feature at ten? Does Farrell look to call Carty / Madigan to the squad? Interesting ten squad depth chart selection beckons.
Keenan and Doris provide versatility in standout cameos
Hugo Keenan and Caeolan Doris provided additional evidence that these players are destined for long and distinguished test match rugby careers.
Keenan's switch to full back was a late switch but it show cased the Leinster Rugby player strong points. His aerial dominance, his running threat hitting the line, defensive nous and solid tackling performance. Keenan will emerge as the genuine first choice full back option if he produces another quality cameo against England next week.
Doris. The man is an athletic phenom. Doris only had three minutes of test match rugby in the eight jersey but the Ballina man was immense last night. His game management, his running lines (decoy or ball carries) were so impressive resulting in key Ireland gain line wins. Doris has thrown the gauntlet to CJ Stander; both players will push each other to new levels of performance. Exciting times for Ireland management and respective provinces with these two standout players.
Wales confidence at rock bottom
The performance from Wales shocked me last night. Passive opening half where the pack were on the back foot apart from a couple of superb turnovers. The back line oozes talent and quality but no cohesion between Biggar and his team mates outside him.
The third quarter was probably their best spell in the test match. They continued to win penalties at the breakdown as Ireland's ruck ball protection at times lacked cohesion. Halfpenny on another day hits two of those penalty misses and gets Wales back in the game. However with those misses, the game slipped away.
The front five struggled last night. Wyn-Jones looking to take the fight to Ireland throughout but the front row unit struggled all ends up. The back row unit had to resort to last ditch defensive mode from early and never showcased their skills with ball in hand.
Wayne Pivac and coaching staff are under pressure. The side are lacking confidence no doubt about it. The lack of attacking intent was stark last night. When you consider the Scarlets coaching ticket links to this national team, that is a surprise.
The winless streak continues. Will Pivac, Jones and coaching staff get the time to turn this around? Georgia next week is a must win but the style of performance could be even more noteworthy for members of the WRU board as well as seasoned Welsh Rugby Union journalists. They are in a tough spot.
Ireland need to be better next week
The Welsh challenge never materialized last night but we know that England will bring it next weekend. They will look to smash Ireland back on initial phase ball so the question is how Ireland evolve their game plan to negate this tactic? Grubber kick, offload game?
There were tries left out on the pitch last night. I am thinking of the the lineout malfunction early in the opening half around five meters out from the Welsh line. Key note attacking lines executed but the final pass was at times lacking the composure required.
The performance this week was solid given it is a week one of this international series block. Management know that improvement is required, the players know that the skill set and basic fundamentals need to be on point next week.
England and France are now the flag bearers for NH Rugby Union. When you travel to these teams, it is an opportunity to evaluate where you are. Jones will look at new players but the ethos and game plan will not change. England will provide front foot in your face rugby to Ireland. What different look will Ireland provide to give England food for thought?