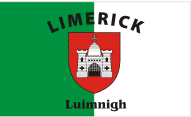 Limerick are back in the All Ireland SHC final for the second time in the last three years. Hawkeye Sidekick looks at the path that Limerick have had to encounter to the final.
Clare blown away by a rampant Limerick third quarter
0-36 to 1-23 speaks its own story. This opening Munster SHC fixture doubled up as the NHL Division One final.
Clare had some promising moments early in this contest courtesy of Tony Kelly who was able to identify space between the Limerick half back and full back to score several standout scores. Kelly scored 0-17 on the day (eight from play).
The pundits on duty challenged Limerick to show their credentials at half-time as the game was in the balance. What a response it was from Limerick though.
Limerick simply blew Clare away with the breeze at their back. The middle third was completely dominant and the game was put to bed heading into the final quarter. Ring rust blown away. NHL title retained.
Points:
A Gillane 12 (9f, 1 65); G Hegarty 5; T Morrissey 4; P Casey 3, K Hayes 3, D Byrnes 3; G Mulcahy 2; C Lynch 1, D Hannon 1, S Flanagan 1, P Ryan 1.
Limerick point scorers against Clare
Tipperary no match for Limerick in a Cork monsoon
This was a fixture where plenty of observers were looking forward to see. Tipperary All Ireland Champions in 2019 vs. Limerick who were 2018 All Ireland Champions. Something had to give in Pairc Ui Chaoimh and the weather was uncompromisingly tough.
Limerick played with a gale behind them in that opening period. The half saw Tipperary stay in touch thanks to Jake Morris' goal but Limerick's response was immediate with Aaron Gillane scoring a goal.
Limerick after the water break established the run game further but a nine point margin at half-time looked like an achievable deficit for Tipperary to chase but Limerick's second half was impressive dominating the middle third and striding clear to keep Tipperary at bay.
Aaron Gillane again to the fore but all the forward line unit were prominent in open play. The run game causing Tipperary defensively massive issues. 3-23 to 2-17 in a monsoon was a standout performance. Munster SHC final beckoned!
Goals: A Gillane 2 (1 pen); S Flanagan 1.
Points: A Gillane 6 (5f); D Byrnes 3 (2f); T Morrissey 2; G Hegarty 2; W O'Donoghue 2; C Lynch 2; G Mulcahy 2; S Flanagan 1; P Casey 1; D Reidy 1; P Ryan 1
Limerick scorers against Tipperary
Waterford provide tough challenge for Limerick
Liam Cahill's Waterford provide intensity and hunger to this Munster SHC final. The middle third battles were intense and both sides struggled to establish any consistent run game.
A game which ebbed and flowed. Limerick falling foul of Colm Lyons with tackling and hand passing infringements pinged consistently. Waterford and Shane Bennett providing scores from frees.
The game is probably best remembered as the tale of the water breaks. Waterford starting each half strongly only for Limerick to regain composure and asserting their dominance at the end of each half.
The Limerick composure to close out this final was standout. They refused to panic and launch aimless ball into their full forward line. Everything was precise and had a purpose.
Graeme Mulcahy providing massive leadership and experience down the stretch to close out the contest as Waterford started to hit speculative long range efforts wide as the game started to get away from them. 0-25 to 0-21 win for Limerick and retaining the Munster SHC crown.
Points:
A Gillane 10 (8f); G Mulcahy 4; P Casey 3; D Byrnes 2 (1 65), C Lynch 2, G Hegarty 2; S Flanagan 1, A Breen 1.
Limerick scorers against Waterford
Huge injury time point burst breaks Galway hearts
0-27 to 0-24 but it does not tell the full story of this extremely physicality and tactical All Ireland SHC semi-final. Limerick and Galway knew each other inside out (given challenge games and the fact that Galway manager Shane O'Neill is from Na Piarsaigh) and both sides looked to cancel the other out.
Galway started well and Limerick can thank Tom Morrissey for taking on the scoring responsibilities in the first quarter. Galway only three points up after the opening water break was scant reward for their dominance and Limerick's regrouping skills were fantastic.
Limerick started to establish their run game in the second quarter and spaces was now created for the inside full forward line. It continued in the third quarter but goal chances were missed allowing Galway a way back into the contest.
Level pegging heading into second half injury time when Tom Morrissey scored a superb point from the forty. This prompted Limerick to drive on and additional points were tacked on to close out the game. Galway looking for Evan Niland for scores.
The composure of the Limerick side and their ability to hold their nerve superb but John Kiely and management will know that they need to improve further in their basic skill set, run game and accuracy to reclaim Liam McCarthy this Sunday.
Points:
A Gillane 6 (5fs), T Morrissey 6 (1f); G Hegarty 4; D Byrnes 3 (1f); S Flanagan 2, P Casey 2, C Lynch 2; D Hannon 1, A Breen 1.
Limerick scorers against Galway