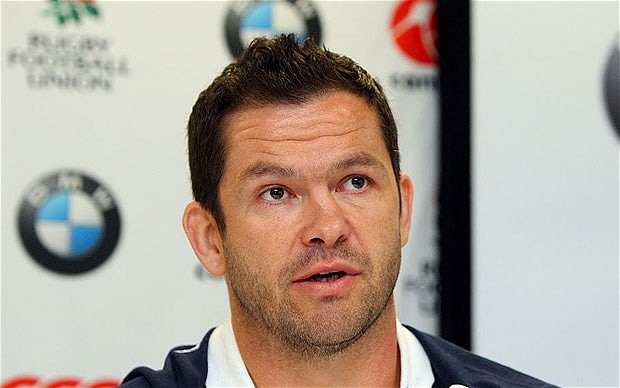 Andy Farrell has his feet under the international head coach table. The season just past was a mixed bag as Ireland flirted with Six Nations Championship aspirations only to be bashed to submission by England and France.
Hawkeye Sidekick reflects on the Ireland squad announcement and identifies six main talking points from the selection made on Jan 25th.
World Cup planning unclear
2021. We are halfway through the current World Cup cycle. This is typically where international test match head coaches will look to run the rule on young talent before consolidating squad selection and working with a forty and forty-five man panel until the World Cup.
If you have read this blog enough, the Rugby World Cup is the pinnacle in test match rugby. You need to fire on all cylinders for this tournament and the young blood who emerge into teams typically are the ones that take the team over the line. They increase competition, they increase performance levels.
As other countries have taken a hard look at their depth charts, Ireland continue to look at the here and now. The tried and trusted will perform but where is that spark, that creativity, that air of unpredictable brilliance that is going to take this team onto the next level. This selection does not tick those boxes.
Young guns in short supply, lost opportunity?
I am delighted that Tom O'Toole and Craig Casey have received call ups. O'Toole has the potential to become a world class tight head prop so as experts have pointed out, this is a selection for the future. I am fine. I am down with that decision. Andrew Porter and Tadhg Furlong are the depth chart in the position for now.
Craig Casey's inclusion is another selection for the future but with a caveat. The player has explosive speed that you need at test match rugby level and Casey will be getting game time in this tournament. Some have pointed with derision at the inclusion but Farrell's game plan is clear at scrum half.
Murray is his main man and the backup scrum half must have dynamism, speed, creativity and game management nous to close out test matches in the final quarter. Casey in his brief cameos with Munster Rugby and his performances with the Ireland U20's has shown ample evidence of this traits.
If Andy Farrell was really progressive here, Ryan Baird and Gavin Coombes should have entered the extended matchday squad. The age profile, their provincial performances so far. They will be (injury free) potential key squad members for the Ireland team for years to come including RWC 2023. Opportunity lost.
Aging pack profile?
The pack profile has experience aplenty and one would question when RWC 2023 comes around what will be the makeup of the pack.
There are a number of players who let face it may be plying their rugby union away from Ireland. Thirty years of age plus looking for the last big pay check from the game. If IRFU policy continues, Farrell will need to look at the young players coming through and it will be too late.
Just look at the pack profile here and tell me who from the players who are 30 and above, who will be realistically looking at RWC 2023 squad inclusion?
Cian Healy at loose head prop will be managed to get to that tournament but I think other forwards may be overlooked and with pandemic budget restrictions may decide to leave Ireland for more money. https://en.wikipedia.org/wiki/2021_Six_Nations_Championship_squads#Ireland
Who is the successor to Sexton?
If this Six Nations tournament answers one question for Ireland, it is this. Who is the successor lying in wait for Sexton who at thirty-five is nearing the end of an illustrious career. RWC 2023 is the goal; to end the playing career in style but for that to happen, Ireland and Leinster Rugby are going to have to manage his game minutes.
The squad selection sees Billy Burns (who appears to be a Andy Farrell favorite) and Ross Byrne who is heir to the fly-half crown at Leinster Rugby when Sexton exits stage left. I would actually like to see either Burns or Byrne feature in the opening round fixture against Wales at the Principality Stadium.
We have not seen either player under the gun in a test match. How will they cope with the ferocity of opposition defensive line speed away from home confines? We need to run the rule on these players and see if they can hit the mark during this tournament. Sexton will beg to differ but this is a tournament for Farrell to decide who is the man to take over the position.
You are going to tell me that Jack Carty is waiting in the wings too but Andy Farrell appears to have set his stall on Carty. Joey Carbery when fully fit and in form comes into the equation. For Burns and Byrne, this tournament makes or breaks their international test match career. Underage talent in Healy, Crowley, Fitzgerald, Frawley could be sleepers next year.
Back line creativity and spark
I am happy that Jacob Stockdale is not in the Ireland squad. He will not be trolled or the butt of any critique from social media platforms. Stockdale is a magnificent talent and I think he needs time to recover fully from injury, focus on his game and take his performance to the next level.
Stockdale's absence is opportunity knocks for other players in the squad. Hugo Keenan looks primed for the full back slot. I had hoped Jordan Larmour would be that player; a Christian Cullen full back who could dominate in the air and on the ground.
Aerially, we are still a work in progress with Larmour. Keenan is the solid choice but I would like Shane Daly to get game time (potentially against Italy)at full back as I think he offers so much more at that position instead of the wing where he is restricted.
What does the future hold for Keith Earls? If you apply my pack age profile to the back line, the Limerick man is someone who then looks vulnerable when we get to RWC 2023. Earls still has plenty to offer for club and country but there will be an emergence of talent in the next year or so. Earls' experience for the young back line players is invaluable right now.
I am still looking for some standout attacking lines and set plays from Ireland during this Andy Farrell era. I am not sure where the spark is going to come from.
Physicality and abrasive ball carriers in Aki and Farrell. Can Ringrose or Henshaw provide that finesse required? Tom Daly at Connacht Rugby could feature at some point before RWC 2023. An exciting player whose offloading and pace have stood out in recent seasons. A coherent attacking game plan may be ambitious here.
The Paul O'Connell effect
This is the key aspect of Ireland's play which needs more attention and repair. The set piece and line out in particular is in need of love and care. Post Rory Best, we have a void in the hooker position. The players in the squad are lacking presence, lacking sheer arrogant dominance in their ability to throw into the line.
Rob Herring is the most consistent of the trio selected. Ronan Kelleher is the player with most potential but his throwing is under the microscope, no point saying otherwise. Dave Heffernan for me lucky to be still in the squad given provincial form.
The issue is who comes from the chasing pack? Niall Scannell has been in the squad, mixed bag. Kevin O'Byrne for me was the form Munster Rugby hooker this season but then gets dropped for the marquee Leinster Rugby encounter. Sean Cronin. Has the ship sailed? James Tracy needs game minutes for inclusion.
This is where Paul O'Connell comes in. He needs to be able to strip down and repair this set piece. It may take a year or more to fully resolve but O'Connell's presence will raise standards.
The ability to call the line out is a concern ever since Devin Toner departed the setup. Ryan, Henderson, Roux have had fleeting moments in line out calling and it has been a mixed bag. O'Connell will identify talent that will execute better if required. I am excited by the appointment.
So many intriguing subplots here for Ireland. I am looking forward to looking at the performances! Roll on next weekend!