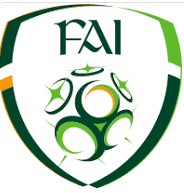 2020 was a miserable year in every sense. The freedom of movement and expression due to the pandemic mirrored that of the Republic of Ireland senior soccer team where after much expectancy, the side's confidence and form in front of goal has eroded with each passing international.
The news of both Damien Duff and Alan Kelly Jr departing the senior backroom staff comes on the back of the inquiry launched by the FAI for that infamous video montage prior to the friendly international against England (yes I did say friendly which was a wrong move) where the chasm between certain individuals in the national team was glaring.
Hawkeye Sidekick has had time to reflect and think about the past two weeks which have placed more pressure on the beleaguered FAI with Stephen Kenny looking ever increasingly isolated with vultures already circling over head for their pound of flesh.
Damien Duff departure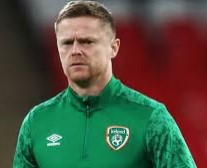 I was not surprised by Duff's departure. If you look at his coaching tenures so far, they have been short and to the point.
Duff makes an impact and then looks for another opportunity or project. FAI surely asked Damien Duff prior to his appointment on this question but it looks like Duff is his own man.
Duff has an extremely good coaching reputation. Glasgow Celtic were disappointed to see him leave and his training ground preparation while at the club was illustrated in numerous media briefings and publications.
Given his short tenure with the national squad and the inability to work with a consistent squad meant that he was on the backfoot from the get go.
The manner in which Duff batted for the FAI during the tennis ball incident at the Aviva Stadium would have suggested that he was tight with the organization but obviously things deteriorated fast once he got into the coaching setup.
Why then?
I think there were a host of issues for his departure. The ill fated Slovakian trip exposed flaws on the travel plans. This would have irked someone like Duff who demands nothing but complete professionalism. The result was a kick in the teeth but the damage was done on the flight to Slovakia.
Wembley and the video leak to the media was an embarrassment for not just the team but not for the FAI organization. The trust and integrity within the unit was smashed to pieces. How can a squad and backroom management survive such a demoralizing episode?
Duff felt there was no case to answer; he mused on it as much on RTE but you start to see the instability, the transparency between FAI organization and coaching staff ebbing away.
Even the coaching staff tensions were surfacing and the Wembley incident opened up wounds which could not be healed.
Duff wanted to walk before Christmas and to be honest Stephen Kenny's attempts to talk him down would be futile and the announcement should have been made before Christmas and not let fester until the New Year. Poor management on this announcement and gives Stephen Kenny little time to hire an adequate replacement.
Alan Kelly Jr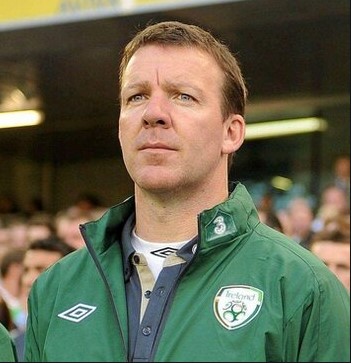 If Damien Duff's departure was bad, the news that Alan Kelly Jr was departing also was another potential fatal blow for Stephen Kenny and the team.
You are going to say but he was only a goalkeeping coach but his experience within the national side over several campaigns and club career means that he has seen it, done it.
The complete professional. His work ethic as a player and coach beyond reproach. His appointment brought key experience to a relatively inexperienced senior national backroom staff including the manager.
Why leave?
Wembley incident was a chief reason but I think for Kelly Jr, it was a complete breakdown in trust and communication with not just the managerial team around him given a distinct conflict in his viewpoint compared with other backroom staff members but also with the general media who appeared to suggest that Kelly Jr was the leak at peak Wembley Gate.
The underlying health issues are a factor given the pandemic but let us be brutally honest, the coach has walked because he sees his position in the national side and his relationship with the FAI as a whole as being untenable.
Kelly Jr's void is huge for Stephen Kenny. A backroom staff who have under delivered for Kenny so far in his tenure has lost their most experienced staff member. The backroom staff that surrounds Kenny looks vulnerable and disheveled.
Stephen Kenny looks increasingly beleaguered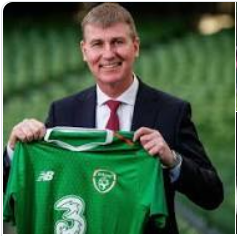 For all the good will that there is for Stephen Kenny to succeed here, the results and performances have not come.
The lack of goals in the side is now the issue that refuses to go away.
The lack of invention to arrest the slump in front of goal in the Nations League games suggest a head coach who remains resolute, dogged and convinced that his style of football will ultimately reap dividends. We await proof.
Kenny has had to contend with massive challenges. Covid-19 has led to massive player comings and goings so no stable squad to instill his ethos or game plan but his general media appearances suggest a man who is desperately trying to find his feet. A lack of conviction and general confidence in his press conferences? Every game and no win heaps more pressure onto the manager.
An underwhelming start and Kenny realizes that results must turn around quickly and fast. The backroom staff departures are blows (no point saying they are not) and with the FAI fumbling for stability, I cannot see any outside coaches coming in to steady the ship which is probably required right now.
I would be surprised if Lee Carsley left the English FA to take on any gig with the FAI quite frankly. Dean Kiely who is well regarded at Crystal Palace as a goalkeeping coach will be reluctant to take on any role with the FAI too.
The reputation of the FAI smells right now and no one would be interested in doing business with an organization who decided to launch an inquiry into a team meeting. The mantra what stays in a dressing room was smashed after that decision.
I suspect that John O'Shea and Dan Connor will be asked to join the senior backroom staff as outfield and goalkeeping coach respectively. Hire from within policy. Both men are building strong coaching careers but is it too soon for the senior team setup?
Both men are going to be thrown into the deep end. Kenny is under pressure and with no significant backroom appointments yet, I fear that a repeat of 2020 early in the World Cup qualification will take place which is only nine weeks away and spell the end of his tenure.
If that scenario plays out, FAI will be dreading the prospect of paying compensation and having to make another managerial selection process. I am not sure the FAI are capable at this juncture of running that selection process given their recent off the pitch issues and intervention with the senior team in recent months.
An organization in crisis. Stephen Kenny unfortunately could become a dead man walking having to keep going until his contract expires. It is a dreadful proposition but this could get worse before it gets better. Who from the FAI has the stomach for that? Dwindling crowds (post pandemic) may follow. Watch this space.