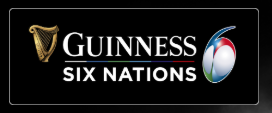 For Andy Farrell and backroom staff, this 10-48 away win in Rome yesterday was probably greeted with relief and optimism for the rest of the tournament. Hawkeye Sidekick looks at the performance and plenty of positives are coming from this test match.
Offloading and supporting lines progression
The chief critic of Ireland (on this blog) in the opening two games of this Guinness Six Nations tournament has been the lack of quality offloading and running lines of players to support the ball carrier.
Andy Farrell in media briefings challenged his back line unit to create more and the message was received loud and clear with some lovely tries which showed a different dimension to Ireland's attacking play.
The Garry Ringrose offload to Hugo Keenan on the second try hitting the line was superb. Keenan's pace did the rest. Jordan Larmour also got in on the offloading act, exploiting poor Italian tackling to offload to Will Connors to score the third try.
The quick ruck ball presentation helped Gibson-Park no end and with Sexton at the controls from fly-half, Ireland looked a different side in attack.
Yes, you will point that this was against Italy but I believe the performance will really set the standard for the side going forward from an attacking sense, expecting more good attacking and offloading against Scotland.
Back row unit domination
The unit of Beirne, Connors and Stander wrecked havoc for Italy from minute one. Italy were unable to create quick ruck ball and they started to lose the breakdown battle as early as the second quarter.
Connors and Stander winning breakdown ball at regular intervals in that opening period. Beirne got through a massive workload again. His line out option as well provided Ronan Kelleher with another option to utilize.
Connors and Stander got two tries each in the test match. The back row unit set the platform for victory yesterday; the players in the unit complemented each other with their power, mobility and skill set.
Casey and Baird enter the test match arena
The standout moment yesterday was the sight of Craig Casey and Ryan Baird coming on the pitch in that second half. Both played well, measured performances.
Casey looking to snip around the fringes, keeping Italy honest in defense. Lovely pass to Sexton who setup Earls for the final try of the afternoon.
Baird's athleticism is phenomenal; his speed in ball carries seen to good effect. These are two players who are going to see plenty of test match rugby minutes before RWC 2023.
Lineout and attacking mauls still a work in progress
The only critique from yesterday was the odd malfunction on the Ireland lineout and maul. Good progress has been made in these areas but there were a few indecisive calls and that lineout which did not go straight.
Kelleher acquitted himself well in this test match before coming off. His dynamism around the pitch means that he is a player to nurture and develop further. Herring is also a solid performer. Heffernan and perhaps Scannell need to step up their games to get into Farrell's thoughts now.
The mauls at times lacked the coordination and communication required. A couple of mauls into touch and infringements. Small adjustments in these areas could see significant results in Murrayfield!
Italy's performance nowhere near good enough
Despite the positives for Ireland yesterday, we need to take a step back and acknowledge that the opposition lacked the quality and nous to compete in a test match arena.
Italy have gone thirty Six Nations games without a win and on the back of this performance, you can see why.
Franco Smith was at pains to point out post game that this team needs the support and assistance short term to see an upturn in fortunes in the years to come but the team yesterday fell short of the standards required at test match level.
Bigi, Garbisi, Meyer and Ioane are the foundations of this side now. The problem is to identify talent to complement these players. There was so much wrong with this performance; offside (twice) on their own exit kicks, scrum issues, defensive missed tackles and technique.
To illustrate the point, look at Ireland's third try. Two Italian players tackle Jordan Larmour but they both tackle the Leinster Rugby player low allowing the offload to take place. Communication issues and defensive nous non-existent.
Italy are nowhere near competing at this level of tournament right now. They are regressing. It is time World Rugby look to provide the coaching supports to Italy in order to identify, nurture and deliver competitive national teams from underage to senior.
Italy should not be excluded (yet) from this tournament but things need to change soon. We need a competitive championship. Before a ball was kicked in this tournament, Italy were out of the equation. BP wins the objective against Italy which is a sad indictment of where Italy are.
South Africa entering Guinness Pro14 ranks next season so it would not be a stretch for representations to take place between tournament organizers and South Africa Rugby Union officials to enter the fray.
More results and performances like this and Italy will be soon isolated which is disappointing. Hoping things change for Italy fast but it could be a long slog before that happens!