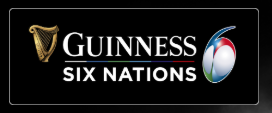 24-27. A test match which ebbed and flowed throughout that Ireland won late after looking set in the third quarter to win with plenty to spare. Hawkeye Sidekick looks at the key talking points from this test match.
Nervous test match
It was a nervy watch for both sides here. You have to appreciate the effort and hard work from both teams but there were issues aplenty. Scotland's lineout was destroyed. Ireland's attacking lines were one dimensional with Ringrose in particular looking to kick at every given opportunity.
Strong Ireland start
Ireland's pack took the game to Scotland from minute one. The usual suspects to the fore. Stander, Beirne, Connors, Henderson and Ryan making excellent gain line setting up the aerial up and under which Keith Earls pounced on.
Earls causing absolute havoc for Scotland defensively. Henshaw's anticipation top notch to score the opening try. 0-8 was the least that Ireland deserved from a positive start.
Scotland regroup
Scotland to their credit grew into the contest. Ritchie and Watson starting to become more prominent in the breakdown. The lifeline for Scotland was a horror show for Ireland defensively.
A superb steal from Stander but then Garry Ringrose decides to kick, telegraphed and Hogg is away. The fly kick causes consternation. Poor reactions from James Lowe and Finn Russell scores. 10-8 for Scotland. Joe Schmidt game plan still in the minds of even the more creative Irish players still!
Unforced errors
It will be a fascinating watch on how Scotland's lineout unit recover from today. 25% success today at lineout time is simply not good enough.
Turner was rattled, the calls were indecisive and the Ireland pack sensed it. It is very difficult for a side to win a test match if a set piece is as bad as this today. Italy and France have scope to expose this unit further before the tournament concludes.
Ireland were not immune to the set piece issues. The image of Nel driving Healy upwards at scrum time will resonate with Ireland management. The question of successor's for Healy surely will be accelerated now.
Kilcoyne perhaps in line for game time against Ireland? Healy owes nothing to the national jersey. RWC 2023 needs depth chart in the front row and Farrell needs to identify his squad options now.
Ireland look out of sight (but wait)
Ireland taking a 10-14 lead at the break then started the second half with more pack carries creating gain line breaks. Beirne crashing over from short range and when Sexton slotted over a penalty to make it 10-24 in the third quarter, it really looked game over but Scotland made the changes.
Russell went off for HIA. Huw Jones into the three quarter. Hogg into half-back and good things started to happen. There was more speed and directness to Scotland's play and their second try was a sweeping move.
Jones sweeping past James Lowe, Jamison Gibson-Park to score. The third try coming from incessant pressure on Ireland's try line. Watson superbly touching down. 24-24. Momentum shift and it was with Scotland.
Scotland rue more unforced errors down the stretch
After working so hard to get back into this test match, any coach will tell you that unforced errors are killers.
Ali Price and exit strategy kicking was targeted by Ireland and for the scrum-half, Ryan Baird was able to read his exit strategy kick to a tee. Great block that put Price under pressure to win the decisive penalty.
Fine margins for Scotland, more accuracy to clear their lines but it failed to materialize. Sexton nailed the penalty from the touchline and Scotland knew their fate was sealed.
James Lowe
The social media commentary on James Lowe has been pretty harsh. Lowe is a standout player for Leinster Rugby but these defensive issues are something that he has to work on now.
Given Leinster Rugby's dominance in domestic competition, Lowe does not get tested defensively enough during contests. Test match arena is a step up and any weak point is latched upon.
Lowe's defensive positioning during this tournament has been a mixed bag; he is sucked inside defensively far too often as a back three player and he leaves space behind.
The tackles missed today for Scotland's second try is going to be poor watch. He is too high and then his reaction time to recover back is poor. Keenan and Gibson-Park also defensively found wanting but Lowe needs to stop the attack at source.
Lowe still has massive potential at test match level but the defensive side of his game is a source of concern. Good boot and attacking flair is one thing but defending is bread and butter at this level.
Given the performances of Keenan and Earls today, his performance will be compared. Time for the player to review and regroup. Opportunity knocks for others now to secure his back three spot.
Beirne continuing to revel in this tournament
Tadhg Beirne is a having a tournament to remember. Yet another eye-catching display today again from the Munster Rugby forward. He provides so much to any side.
Lineout option, breakdown mobility, superb ball carrier and work rate. The complete forward package. Gatland surely has his name marked on the British & Irish Lions tour (if it goes ahead this year).
Other Ireland players stood out today. I was delighted to see Ryan and Henderson deliver a superb second row unit performance. Lineout domination and their work rate throughout was exceptional.
Keith Earls was hungry for work throughout along with Robbie Henshaw. CJ Stander colossal today with ball carries and overall play. Gibson-Park played well, looked to move Ireland on front foot ball but box kicking it to death again. WHY?
England await
Ireland will be relieved with today's win. They got out of jail given their fourth quarter performance. England have form on bashing their way through Ireland so this attacking game plan from Ireland if repeated could be a tough watch.
Farrell, management and squad will know that the performance levels need to be upped next weekend but Ireland should have revenge on their minds next weekend. England have bullied Ireland in recent fixtures. It is time for the roles to be reversed or will Ireland look to run more skip passes to identify line breaks instead of one off runners? Fascinating watch beckons!