It is the middle of August. The back to school signs and school merchandise is in full view on the high street so you guessed it, the EPL is back!
Hawkeye Sidekick reviews who's hot, who's not and what managers need a result next weekend to steady the nerves of their club board.
Who is hot?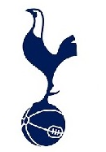 Tottenham Hotspur. A thoroughly deserved win over a Manchester City who will look behind the couch to get that sixty million quid to secure our Harry.
Spurs so compact in defense and hitting with pace on the counter attack. Who needs Kane with Son around? The hosts could have won by more. Impressive opening salvo. Kane in a bind.

The Saturday performances of Manchester United, Chelsea and Liverpool stood out for their quality cameos for different reasons.
Manchester United produced five goals and with Paul Pogba and Bruno Fernandes in the mood, it was a stunning performance from the duo.
Paul Pogba with four assists. Fernandes with a hat-trick and Greenwood providing the evidence that he is main striker this season.
Chelsea produced the best team performance for me. You can argue that it was only Crystal Palace but they did not let Palace settle and the attacking width from Chelsea was really impressive. It could have been a cricket score.

Liverpool negotiated a potential banana skin fixture against newly promoted Norwich City at Carrow Road with the minimum of fuss.
The front three really impressive and a clean sheet to boot which Jurgen Klopp will hope to be the norm this term. Jota impressive. Salah scoring when he wants.
Who is not?

This is very early days in the season to be talking about relegation six pointers but Crystal Palace have a massive six pointer already with Burnley next weekend at Selhurst Park.
Crystal Palace never had a chance against a rampant Chelsea. Different levels. Vieira's ethos is a work in progress but it is down to being compact and getting three results next weekend!
Burnley showed good moments in the opening half against Brighton but chances spurned came back to haunt them.
It is a big fixture for both Vieira and Dyche. A loss next weekend and the defeated side will be up against it and perhaps pressured to dip further into the transfer market. A slippery slope.
Southampton are another side who will struggle if the second half defensive performance against Everton is the norm for the rest of the season.
Armstrong scores on his debut but defensively they crumbled after the break. Vestergaard gone and defensive cover looks bare.
What better opponents to face at home than against a Manchester United side who smashed Leeds United for five and scored nine against Southampton the last time these two met! Pools panel, plenty of goals!
What managers are under pressure?
It is very early days but Dean Smith must be under pressure given the poor second half of last season record (without Jack) and the poor showing at Vicarage Road in this opening round league fixture.
Watford were superior in all areas of the pitch and the two late goals from Villa should not mask a poor performance.
The new signings for Aston Villa struggled to get into the game. With John Terry departing the club, the defensive side of the team struggled yesterday.
Some uncharacteristic issues surfaced. A result is required to steady the ship against Newcastle United at Villa Park.

Patrick Vieira has an arduous job on his hands here. Crystal Palace are looking to go to flash football style post Roy Hodgson era but you need to crawl before you can walk, walk before you can run.
Crystal Palace need a result next weekend, otherwise you fear for their league survival. Palace are noted for their early managerial dismissals.
Frank De Boer will be the first guy on the phone to Patrick Vieira this week to forewarn on such conversations so quickly into a managerial tenure at the club.
Let's put it like this way. I do not think we have seen the last of Roy Hodgson in a football dugout this season. Just saying if this managerial gamble backfires and it is a gamble given his managerial experience and results to go along with it!