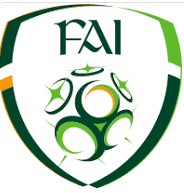 Packie Bonner arrived at government buildings yesterday outlining the social and economic benefit that the beautiful game has an impact of 1.8 billion to the national coffers.
Jack Chambers looking like a schoolboy primed for an autograph moment on the photo call. In fairness to Chambers, he was working the night shift for the government defending the Covid-19 restrictions the night before.
The press conference after scrutinizing the key points from this FAI and Uefa Social Investment Report on football quickly turned to the contract situation surrounding Republic of Ireland senior men's manager Stephen Kenny.
Bonner was firm with the quote 'I am not the Kenny kingmaker' but did concede that a decision on the contract would happen soon after a thorough review of this qualification campaign.
In this post, we will look at the Republic of Ireland campaign where the side after a horrendous start rebounded to secure third place in the group by beating Luxembourg 0-3 in the final qualification fixture. Let's review the highs, the horrendous lows and the other stuff in between.
A side devoid of confidence
Let's not sugar coat this point. The side at the start of this campaign were rock bottom in terms of confidence and belief.
A penalty shootout loss to Slovakia in the Euro playoffs and then an indifferent Nations League campaign where no win was forthcoming set the backdrop for the start of this World Cup qualification campaign. Covid-19 player withdrawals the norm ahead of international fixtures added more headaches for Stephen Kenny.
The group looked daunting. Portugal with their marquee players along with a Serbian side progressively improving was an arduous task for Republic of Ireland to challenge for the top two spots. The aftermath of Wembley and the resignations of Damien Duff and Alan Kelly still were on the national psyche when Republic of Ireland traveled to Belgrade for the opening group fixture.
Serbia loss – optimism but reality check
A 3-2 loss to Serbia. Mark Travers was thrust into the starting lineup in goals with zero game minutes with AFC Bournemouth. Republic of Ireland had moments in that opening half, passing the ball well and creating chances.
Serbia after conceding early to Alan Browne then started to expose Republic of Ireland in midfield and on the flanks. Stephen Kenny and management though were unable to respond with any tactical switches to counteract Dusan Tadic's influence. Mitrovic started to dominate the fixture.
Mitrovic was a key player in this group, two predatory goals in this fixture. His second goal catching Travers off his line. James Collins may have scored a late goal to rise some hopes but this was a lesson in final third quality and tactical switches required by management at this level of football. The midfield area was exposed and management's in-game management needed to improve.
General public reaction though was one of positivity. The side tried to play out from the back and refused to concede the result with the late fightback.
Luxembourg loss is a disaster
Three days later and Luxembourg came to town. Republic of Ireland's performance was completely off in terms of tempo and movement. Luxembourg more than happy to stay compact and allow their star player Gerson Rodrigues a roving role. His impact devastating.
A sharp effort beating debutante Gavin Bazunu with a blistering drive. Republic of Ireland's confidence waned after the goal. Luxembourg secured a famous away win.
It was a good job that there were no fans in the Aviva stadium as the reaction would have been an interesting side note. The positivity from the Serbia and brownie points earned were quickly eroded.
Qatar fixture – a draw, something to build on
Budapest. Republic of Ireland secured a draw over Qatar who were using Group A as a basis to improve their performances ahead of the World Cup next year. James McClean scored early but Qatar like Serbia and Luxembourg preyed on Ireland's confidence and midfield setup.
Muntari equalized early in the second half with Bazunu continuing to impress. A draw secured, confidence defensively seen in Qatar only having two goals on target during the fixture. The summer camp and friendlies with Andorra and Hungary could build on this performance.
Andorra friendly is a disaster averted
A summer training camp that management and players could come together and have a concerted period to train and nail down the asks from management. Anthony Barry and Dean Kiely had arrived to the coaching ticket to bolster experience to the backroom staff. Andorra were an ideal side to restore further confidence.
A comfortable opening half but tempo and ball retention were patchy from the Republic of Ireland. Marc Valdes then exposed a complete breakdown in the Republic of Ireland defensive set piece mode to score. It looked like Stephen Kenny and management's days were numbered but cue the young guns to rescue the situation.
Troy Parrott (2) and Jason Knight scoring in the final thirty minutes to make the game safe. Daryl Horgan completed the scoring. Disaster averted. The final thirty minutes were excellent, the resiliency in the side impressive after going behind. Kenny's first win in charge of the side.
Hungary friendly ends scoreless
This was a friendly fixture scheduled in Budapest before Hungary embarked on their European Championship campaign. Republic of Ireland's organization defensively impressive and chances were created.
A clean sheet secured. Hungary would go and provide stiff competition to Portugal, Germany and France so this performance on reflection was a good end to the summer fixture list.
The team cohesion was improving, players looked more confident in their roles and defensively looked better playing the ball out from the back.
It had to be Ronaldo
Faro. Algarve. A lovely spot anytime of the year. Republic of Ireland defensively solid and scored a lovely set piece effort courtesy of John Egan. There were nervy defensive moments when Portugal won a penalty but Bazunu yet again rose to the occasion with a superb save from Cristiano Ronaldo.
Republic of Ireland started to exploit the massive midfield space afforded by Portugal. A stonewall penalty not awarded for Aaron Connolly. Portugal would build more and more pressure. Shots were blocked and saved until injury time.
Two crosses from wide positions. Ronaldo rose twice to emphatically score. 2-1 win for Portugal. Republic of Ireland players devastated. Could you question that fresh bodies were required earlier by Stephen Kenny? The side showed promise, showed spirit and cohesion throughout.
Azerbaijan – one step forward, two steps back
1-1 draw. More questions on the side's performance. The opening half was a tough watch. Republic of Ireland like when at home to Luxembourg failed to set the tone and tempo early. Azerbaijan happy to stay compact and then scored a goal just before the break.
The defending for the goal was poor. Republic of Ireland struggled in the final third for long periods of this campaign and so it proved here. Shane Duffy coming up from the back to rescue a point with a trademark header late on. A mixed performance. The final third lack of scoring threat now sticking out like a sore thumb.
Credible draw against Serbia at Aviva Stadium
Group A. Serbia for me were the best team that the Republic of Ireland faced in this campaign. Big, strong and a good passing team. Serbia struck early with a corner kick routine executed with high precision. Republic of Ireland had to defend well in those early exchanges but grew into the game.
With a vocal home support, the mood of the fixture switched after a hour. Republic of Ireland starting to pass the ball better, creating chances and forcing Serbia into unforced defensive errors. An own goal.
Andrew Omobamidele impressive produced a stunning effort long range which was denied by a superb save from Rajkovic. Serbia happy to come away with a draw at the finish. Republic of Ireland showing potential in this performance.
Azerbaijan road trip cruise
Republic of Ireland management were at pains to highlight that recent performances deserved better results. Baku trip was seen as a must win for management given the sides points tally. The side delivered with an efficient performance.
Callum Robinson leading the way with a brace of goals. Chiedozie Ogbene scoring his first senior international goal and providing pace and direction in the final third which was posing issues for opposition defenses.
Azerbaijan were nullified. Stephen Rice's analyst of the opposition saw to that and positivity was the overall sense from the result. The final third players were scoring goals finally.
CR7 hat-trick against Qatar
Football is a results business. When a team gains confidence from a win, players look to be more forward thinking. Callum Robinson continued his rich run of goals with a hat-trick. Shane Duffy scored as well in the second half.
663 passes with a 92% accuracy. Qatar were run off the park here and learned plenty from this loss. Republic of Ireland starting to secure results, confidence and winning hearts and minds in the Aviva Stadium. 4-0 win. Jeff Hendrick continuing to impress in a more attacking midfield role.
Republic of Ireland miss opportunity to win late at home to Portugal
0-0. Portugal came to Dublin looking not to get beaten. They did so but with a cost. Pepe sent off late was a huge blow to their campaign given the result against Serbia at home in the following fixture. Republic of Ireland again showing good defensive shape as Portugal toiled here.
A draw was a fair result but final third issues exposed once more despite good performances from Robinson and Ogbene. Matt Doherty's disallowed goal was the closest that Republic of Ireland had to win it late. Progress but certainly scope to improve. Third place in the group would be decided in Luxembourg.
Positive with a three goal victory in Luxembourg
A so so opening half. Luxembourg had their moments and thought they had opened the scoring early after the restart only for an extremely late free kick call from the match official sparing blushes in the Ireland defense. The near miss was the cue for Republic of Ireland to elevate their performance.
Schon in the Luxembourg goal had used his nine lives before a cross from Josh Cullen was dispatched by Shane Duffy midway through the second half.
Jason Knight came on and make an instant impact, two assists for Ogbene and Robinson to score from close range. Knight provided genuine box to box midfield presence. Third place secured. Irish fans outstanding on the night!
Conclusion
Arduous start to the campaign but there has been an upturn in form and confidence for both management and playing squad.
Young players have gained massive experience in this qualification campaign and Stephen Kenny must be applauded for introducing the likes of Bazunu, O'Shea, Omobamidele, Knight, Parrott, Ogbene, Idah, Connolly, Collins and McGrath.
The review will have scope for improvement, no point sugar coating that point but the third place finish given the backdrop to the start of this qualification campaign is admirable. The manager was bold in his approach. Tactical nous during games is a work in progress but the management have got the formation spot on in the last couple of internationals.
Packie Bonnar is part of the FAI board. I think it would be harsh if Stephen Kenny and management team not offered a contract extension. There is improvement, an upturn in form and the playing squad are enjoying the vision and playing style. The fans who have attended in recent games are backing the manager and side.
The final third threat does need to be examined, prospective players who can further quality to the squad should be evaluated. Existing final third players need to play more game minutes for their clubs (Idah and Connolly) to be realistically considered for future senior side squad or team selection.
Good foundations established in recent games but the remit is clear for Stephen Kenny, backroom staff and squad. The team must start to compete for qualification now. This qualification campaign was over before it had even started.
Nations League is a litmus test for all parties in this regard. FAI do not want to be burned with offering a lengthy new contract like past decisions in the John Delaney era. The management team may get a deal to see them through to the Euro qualifiers only as certain board members may have reservations on the long term Stephen Kenny project.