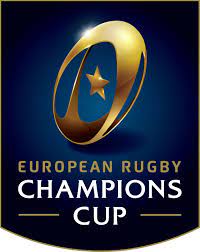 Munster Rugby travel to Castres Olympique in search of a victory which would guarantee the side passage to the next phase of the European Rugby Champions Cup competition.
Hawkeye Sidekick previews the fixture and hopes that the game is not reduced to an arm wrestle like in Thomond Park before Christmas.
Team News
Castres are flying high in the French Pro 14. They secured yet another win on the bounce beating Stade Francais 15-9 last weekend.
The game was bereft of genuine line breaks but Ben Botica kept the scoreboard ticking over for Castres to win albeit had to survive several nervous moments at the death when Stade had an attacking scrum five and Rory Kockott was sent to the sin bin.
The best way to describe the Castres Olympique selection this week is with this caption. It says it all in terms of their priority of Europe over domestic action. There are numerous changes and it is giving plenty of squad players an opportunity to impress.
Munster Rugby name five changes to the side which defeated Ulster Rugby 18-13 at Thomond Park last weekend. The marquee headline is the debut of Jack Crowley at half-back who will line up alongside the recalled Conor Murray. Crowley has massive potential and with Murray and Rory Scannell at twelve has plenty of experience alongside him to settle into the contest.
There are tweaks in the pack. The front row remains unchanged. Tadhg Beirne moves to second row to partner Fineen Wycherley. Thomas Ahern had a superb game last weekend missed out as Jean Kleyn is named on the bench. There are also back row adjustments with John Hodnett making way for Jack O'Donoghue while Peter O'Mahony and Gavin Coombes form an abrasive back row unit.
The three quarters remains unchanged as Rory Scannell deputizes for Damian de Allende who is injured. Chris Farrell will be asked to be the fulcrum of attack with his physicality and ball carrying ability. The hope is that Farrell will provide good attacking line breaks for the back three of Keith Earls, Andrew Conway and Mike Haley to impress.
The subs bench looks good for Munster Rugby. Jake Flannery potentially getting his European Cup debut and there is a nice blend of youth and experience in the side. The closers will need to make an impression.
Weather Conditions
A dry day is promised in Castres tomorrow with a high of 10 degrees and a low of -3 degrees overnight. The hope is that both sides will be capable of executing a more attacking game plan than what we saw in Thomond Park before Christmas not helped by the blustery conditions in Limerick.
Early Thoughts
Luke Pearce will need to assert his authority on this game from minute one. This could very easily turn niggly in a hurry and there is history between these sides in past fixtures in France.
Late hits, off the ball accusations were prevailing themes. Castres despite their personnel changes will look to take the game to Munster Rugby upfront and this game will be won in the pack.
Friday night will not be won by fancy back line play. The back line will only be allowed to impress if their pack create a platform. The set piece will be so crucial, expect Castres to test out the scrum early and look for some early gains. Munster Rugby's pack must be strong and abrasive early and provide Crowley protection as the hosts test the rookie defensively.
The breakdown work was a mess when the two sides met last month. Have Munster Rugby evolved to create better quick ruck ball for Conor Murray to orchestrate attacking plays? The back row selection is physical but is it to the detriment of pace and mobility in this area of play?
The supporting lines for Conor Murray have to be better than what we have seen in recent weeks. There were glimpses of quality in the final quarter last weekend but Castres are so good at spoiling ball. Murray could look to snip on the fringes as well to unsettle Castres defensively as well.
Needless to say, it is a big night for Jack Crowley. Crowley has to focus on executing the basics well early and look to bring his back line into play when the time is right.
The pack as mentioned must build the platform for the half-backs to dictate play. Murray and Rory Scannell will provide kicking options for Crowley so it is up to Crowley to settle in and trust his ability and skill set. Unforced errors like last weekend in the opening half cannot happen this week!
The Castres squad for this fixture will look to get into this game early. It is up to Munster Rugby to hit the ground running and create the unforced errors deep in Castres territory.
It may be a night where Munster Rugby need to initially work the scoreboard. 3, 6, 9, 12 and then let loose with their back line to impress with ball in hand.
Castres is a massively daunting place to go at the best of times. Munster Rugby must be prepared for the physical battle which awaits. If they can execute the basics well, there is no reason why Munster Rugby cannot come away from this fixture with a win. Castres are focused on Pro14 success this term. Their selection here speaks volumes and the cohesion here of this starting lineup needs to be tested early.
I am fascinated to see how Munster Rugby and management team have looked to make the adjustments required to create more platform and attacking gains against this determined opposition. The return leg is always a good barometer on the contribution of a management and backroom staff to a side. Mismatches should be identified. It is then up to the starting players to execute that game plan to the maximum. Roll on tomorrow!