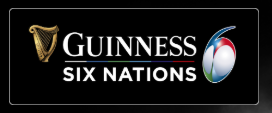 The news that there will be scrum trials is welcome, even more so when it is designed to improve player welfare.
2013. Goodbye to 'crouch, touch, pause, engage'. Hello 'crouch, bind, engage'. It was designed to improve player welfare but it had the role reversal as hookers in particular have developed degenerative neck injuries ever since.
Picture the scene. The scrum is called. The referee gets the two front rows to pack down. On 'bind', there is pressure applied by the pack and sends 100kg force through the hookers neck. Incredible pressure applied. Spinal cord injury risk skyrockets!
The new brake foot scrum rule will see the hooker put one foot forward clearly. This should mean that packs will not lean on the 'bind' call. Officiating though comes into focus.
What is clear and obvious with the hooker's front foot to one referee could be different to another. I would like to see touch judges and TMO get involved on these calls.
A free kick I cannot see being a deterrent either. Give the penalty and it will stop this practice which has been going on for years. RWC 2019, it was rife.
Everyone was continuing to do it and still is hence this trial announcement. Changes are required at scrum time and this has to be trailed to see if it will improve the set piece.
Credit Rory Best, Jamie George and other players who have played the hooker position to highlight the continuing issues at scrum time to the governing bodies.
The trial will take place in men's, women's and U20 Six Nations from next weekend. It is a good first step but we need to see clear officiating of this trial consistently to make the desired impact.
Scrum Rules
https://www.laws.worldrugby.org/?law=19&variation=1&language=EN