It has been a while since my last blog. My focus has turned to my fledging podcast show https://hawkeyesidekick.com/2022/02/hawkeye-sidekick-podcast-latest-episodes/ but felt compelled to write a quick blog post about tomorrow.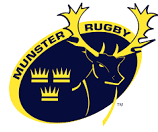 Munster Rugby face off against the reigning European Cup kingpins Toulouse whose form has shown flashes of brilliance but also vulnerability in their trips away. Amidst the Ulster Rugby ties, there have been losses to Castres and Toulon away but a key notable home win over La Rochelle last weekend in a playoff intensity fixture has focused minds further.
The venue debate has thankfully died down. Ed Sheeran is down in Thomond Park basking in the Limerick sunshine as I type this note. Munster Rugby need the revenue streams, it is unfortunate that the concert clashed with this fixture but the revenues generated will be gratefully received.
What about tomorrow? Aviva Stadium will be swamped by a sea of red. Toulouse fans will travel but this will be a Munster Rugby heavy support in IRFU HQ. The media reports of Munster Rugby support fan base waning are off the mark. This will be an occasion to savior tomorrow. Everyone coming will create the atmosphere.
What to expect tomorrow? No regrets. Munster Rugby have significant personnel unavailable. Tadhg Beirne is a big loss but cometh the time for others to step up to the plate. Twelve months on from the last sixteen loss to Toulouse in Thomond Park, the side and management will have learned lessons from the seven point loss. There should be plenty of motivation from this playing group and management to turn over the champions.
I am looking forward to seeing how the young prospects play tomorrow. Play without fear, play with ambition and drive. Wycherley's in the front five will not let the side down. Kendellen, Jack and Peter providing back row balance and nous.
The half-back combination will draw some looks but Conor Murray is a primetime performer. Joey Carbery has shown good form heading into this fixture. Craig Casey is poised to deliver a game winning performance in the second half.
We have a massively exciting back line unit here if quick ruck ball can be delivered. A superb three quarter unit in Damian de Allende and Chris Farrell with the quality of Simon Zebo, Keith Earls and Mike Haley looking for offloads. I am excited by the prospect of this fixture.
Toulouse are a superb side in full flow. Their half-back partnership speaks for itself but it is their pack who set the tone. Marchand is a polished hooker. Arnold's physicality and work rate is immense. Flament and Cros will provide hard running lines which could setup Dupont and Ntamack to unleash their exciting back line. Ramos is unerring off the tee.
The task is daunting but Munster Rugby need to focus on a performance. Everyone needs to deliver to their highest level. The bench will have a look say in this fixture and I think Munster Rugby have gotten the balance spot on here. John Ryan, Jason Jenkins, Thomas Ahern, Craig Casey, Ben Healy and Jack Daly will make an impact. Jenkins is tailor-made to make a superb contribution.
This will be a fixture where players will empty the tank earlier than usual so the bench impact or closers provide the impetus to get over the line. Can Munster Rugby stay in the fight when Toulouse are in the ascendency and be clinical with ball in hand when attacking opportunities present themselves? Set piece platform huge tomorrow. Line out needs to be spot on particularly in scoring positions.
Toulouse will look to create width at any opportunity and with Dupont looking to snip around the fringes, this has the ingredients to be an absolute classic.
Can Munster Rugby exploit the space in behind an aggressive defensive Toulouse unit? Their defensive line speed is superb but at times can be left vulnerable to deft grubber kicks in behind like La Rochelle showed last week.
As long as Munster Rugby produce a performance full of invention and variation to unsettle Toulouse, good things will happen. I am hopeful this will happen, form coming in has been positive. No regrets tomorrow.
If a performance is delivered, then this result is attainable despite some key absentees. It is time for this group of players to make an impact and deliver at the business end of the season. Go well Munster Rugby, go well!