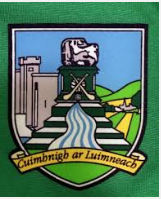 We enter into the final round of games in the round robin of the Bon Secours Hospital Limerick Senior Hurling Championship this weekend.
Hawkeye Sidekick reviews the permutations from Group 1 and Group 2 as quarter final and relegation questions have yet to be answered.
Group Standings
https://limerickgaa.ie/senior-hurling-fixtures/
Group 1 picture as it stands
Na Piarsaigh, Kilmallock and Doon have already qualified for the knockout stages of the championship. The quarter finals are scheduled on the weekend of October 8th with the semi-finals played a week later.
Na Piarsaigh have secured a semi-final spot berth by virtue of a 100% record in the group so far. The Caherdavin side have impressed across all units with their victory over Kilmallock a real standout.
Kilmallock battled to a six point win over Ahane in the previous round and scored an incredible 3-24 from play in a big win over Adare in round three. 3-26 scored in Ballyagran against Adare was an excellent performance and a reminder of the South Limerick's ability to score heavy from all units.
Doon have provided good moments in the group campaign so far. Their attacking unit threat seen to full effect against Ahane in round three when they scored five goals enroute to a thirteen points win. The East Limerick showed their resiliency last weekend when they snatched victory from the jaws of defeat winning in injury time to beat Patrickswell.
Patrickswell have had a mixed campaign. A five point win over Ahane in round two the highlight as Patrickswell have lost their three other fixtures to Na Piarsaigh, Kilmallock (heavy) and Doon (narrowly).
Ahane and Adare currently sit in the bottom two places of the group. Both sides drew in the opening round of the championship.
Ahane and Adare must go all out to deliver a performance to secure group safety. If both sides lose this weekend, then it is a relegation playoff final to decide who goes down to group two.
Group 1 Final Round Fixtures
All fixtures will be played on Sunday, September 18th at 2:30pm GMT. Na Piarsaigh and Ahane sees two sides in contrasting fortunes.
The form guide would indicate a Na Piarsaigh win and Ahane will need to deliver their best championship performance to date to get close to the Caherdavin side who look to be running through the gears quite nicely.
Ahane will look to their county men to drive on the side to a victory here. Ciaran Barry, Tom and Dan Morrissey have been prominent for the East Limerick club this season but others will need to take on the scoring and leadership mantle on Sunday.
It is hard to look past Na Piarsaigh on this one as the side are putting big scores on group rivals this term.
Adare renew rivalries with Patrickswell. Adare's dual senior teams have had contrasting fortunes; their senior footballers have been impressive while the hurlers have struggled since the Ahane drawn game in round one.
Patrickswell were vastly improved last weekend in their narrow loss to Doon but the influence of Cian Lynch is a huge loss in the middle of the pitch so the question here is whether Adare can dominate the middle third exchanges but that will be easier said than done with Diarmuid Byrnes, Mark Carmody in that area of the pitch for Patrickswell.
Willie Griffin in fine form for Adare. The form book here is usually thrown out the window in these local fixtures.
I would not be surprised if Adare delivered their best performance of the year here but Patrickswell have sufficient quality to get through and build momentum for the quarter finals.
Aaron Gillane inside if given sufficient ball will do massive damage.
The standout game of the round in this group is the meeting of Kilmallock and Doon in Fedamore.
Kilmallock have impressed in terms of their squad depth and performance levels. Doon are building momentum. Their performance against Ahane was very impressive.
Kilmallock slight favorites and the prize for the winner is a bye week and passage to the county semi-final. Doon should be extremely competitive in this fixture.
Group 2 picture and final round fixtures
This is intriguingly poised as many as five teams could secure the first two spots in the group.
The top team secures promotion into group one next season while the second place side will advance to the county quarter final.
Kildimo-Pallaskenry currently lead the way. They sit on six points along with Ballybrown at the top of the table.
Kyle Hayes in marvelous form last weekend scoring ten points for his club. Kildimo-Pallaskenry face a resurgent Garryspillane side whose underage success of recent years is producing at senior level. A very close game to call here; hard to call truth be told.
Depending on that result, the permutations go into overdrive. Ballybrown face off against a South Liberties side who have undoubted talent and potential in the ranks with Barry and Anthony Nash in their lineup.
South Liberties have had a mixed campaign and that fourth round loss to Mungret St Pauls may be one that they will rue when reviewing the season at the end of the year.
Ballybrown are producing serious underage talent. This group has produced some magnificent performances.
I would not be surprised if South Liberties rose to the occasion and were in contention for long periods but Ballybrown are battle hardened, evident in their three point win over Garryspillane in the last round. Ballybrown for me will secure the win.
Mungret St Pauls have massive potential given their population size and impressive underage development programme. They have had a strong campaign to date in their debut season at senior.
They finish off their group campaign with a fixture over already relegated Blackrock in Ballyagran.
Mungret St Pauls with plenty on the line here should secure the win but it will be interesting if Blackrock can hang on here for three quarters to see if nerves kick in from Mungret St Pauls.
All final round fixtures in group two will be played on Saturday evening. Plenty to look forward on in the Limerick SHC as the knockout stages come fast into picture.
Predictions
Group One
Na Piarsaigh, Patrickswell and Kilmallock to win
Adare and Ahane in a relegation playoff final. The rules of the championship format not on the Limerick Gaa website.
Group Two
Mungret St Pauls should beat Blackrock but the other games are too close to call.
Ballybrown and Kildimo-Pallaskenry with the hesitant call for wins here.
Kildimo-Pallaskenry and Ballybrown to secure the top two berths respectively.