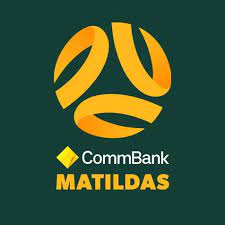 In this column, Hawkeye Sidekick reflects on co-host Australia and their chances for this tournament.
We will look at Tony Gustavsson and the form guide of the Matilda's as they countdown to the
opening fixture of the World Cup against the Republic of Ireland on July 20th in Sydney.
Head Coach
Tony Gustavsson is the Australian Women's senior soccer head coach. He was appointed on
September 29th 2022 replacing Ante Milicic who took over the reins from Alen Stajcic who was
dismissed from his post in January 2019 due to player and staff feedback.
The Stajcic sacking proved quite unpopular. Sam Kerr and Lydia Williams who are marquee players
for the team voiced their disagreement with the decision.
Gustavsson has extensive coaching experience in the women's game. He led Swedish club Tyreso FF
to the 2014 Champions League women's final. He was assistant coach to the all-conquering United
States women's team who won the World Cup in 2015 and 2019.
His experience has been key to recruit new players to the international squad while also providing a
game plan which highlights the influence of prolific striker Sam Kerr.

Form Guide
Australia plays in the AFC. The standard of competition in the confederation fluctuates quite
significantly. There have been complete routs of Indonesia and Chinese Taipei but then you have
results against South Korea which should be more of a barometer to evaluate the side.

July 2021
We should look at their Olympics performance last year in Japan. This was a tournament where
Australia was in the medal fight.
They ultimately were denied in the bronze match against USA (3-4) after losing to Sweden (0-1) in
the last four of the tournament.
There was an opening day win over local rival New Zealand (2-1) but then a 2-4 loss to Sweden put
pressure on their final group game against USA.
A creditable 0-0 draw was secured and progress to the quarter final where Australia beat Great
Britain 4-3 after extra time.
The key trend during these games for Australia were the performances of Sam Kerr. The Chelsea
striker lit up this tournament and scored five goals; goals which came at hugely important times
during the tourney. The fulcrum of the side; her variety of play both in the air and on the ground
provide opposition defenses with massive headaches.
September 2021
Australia traveled to Dublin to face a Republic of Ireland side who were looking to test themselves
against the world elite. The friendly game ebbed and flowed with goals flowing regularly in the
opening half. Mary Fowler's brace getting the Matilda's in touch as Lucy Quinn and Denise O'Sullivan
scored for the hosts. The game was decided by Louise Quinn just after half-time. 3-2 loss for
Australia but there was a level of experimentation from Gustavsson during this fixture.
October and November 2021
Sydney was the venue for the next three international friendly fixtures. Brazil and USA arrived at
Australia as the hosts look to test themselves against the world elite.
One win (3-1) and one draw (2-2) against Brazil highlighted the attacking prowess of the side from
set piece and open play. Polkinghome scored in two of those games from defense. Fowler and Kerr
also got on the scoring act.
USA though was a tough assignment. A three-nil loss as Australia never recovered from an early
Hatch strike. Second half goals from Lavelle and Horan completed a routine win for the visitors and
provided a reality check for management on the team's weak points.

2022
January
AFC Asian Cup qualification became in earnest in January of this year. As mentioned, Indonesia was
thumped 18-0 in Mumbai. Australia went 3/3 in the group stages but then came up against a South
Korea who secured a win late in their quarter final. A contest where Australia struggled early and
gave away a penalty. Lydia Williams in inspirational true but could not nothing as Ji So-Yun's world
class effort from long distance nestled into the top right-hand corner. A disappointing end to a
tournament where many had tipped Australia to go all the way.

April
Two friendly fixtures followed in Townsville and Canberra against 2023 co-hosts and near neighbors
New Zealand in a two-game series. Sam Kerr dominated this series scoring three goals with van
Egmond and Raso also on the scoresheet. Their formation has varied from 4-4-2 to 4-3-3 formation.

June
Australia travelled to Spain and Portugal to assist these nations in their Euro 2022 tournament
preparations. Spain put Australia to the sword early winning 7-0 in Huelva. Bonmati just before half-
time opened the floodgates as Australia struggled to cope with the passing and movement of the
Spanish.
A much more cohesive performance followed in Estoril as Australia played out a 1-1 draw against
Portugal. Australia probably disappointed that they did not hold out after Ibini took the lead late but
Encarnacao equalized with three minutes remaining. Good workouts.

September
Australia have significantly ramped up their World Cup preparation with two home games against
Canada. Both losses to a well-organized Canadian outfit. Leon was the star performer as she scored
three goals for Canada during this series. Mary Fowler scored in a 1-2 loss in Sydney.

October
An European friendly schedule took place this month. Australia easily accounted for South Africa 4-1
as Vine (2), Polkinghome and Foord had the game wrapped up at Kingsmeadow, London. Australia
then secured a historical opening win over Denmark in Viborg as they came from behind to win 3-1.
Foord superb in this outing scoring twice and assisting Gorry for her goal.

Players to Watch
A good blend of youth and experience in this squad. Lydia Williams is a centurion international cap
holder and the PSG keeper is world class. Clare Polkinghome, Steph Catley are standout defenders.
Most of the squad play either play their football in USA or Europe. Katrina Gorry is a box-to-box
midfielder who has scored sixteen goals in eighty-six international appearances.

The attacking options is where Tony Gustavsson has a conundrum. How can we get Catlin Foord,
Mary Fowler and Sam Kerr on the pitch whilst not affecting the balance of the side? All three players
possess massive attacking threats and are proven goal scorers. Foord has scored twenty-five goals;
Kerr has fifty-nine goals while Fowler has eight goals to her name.

Assessment
July 20th opening fixture will determine where Republic of Ireland and Australia fare in this
tournament. The need to top the group is accelerated by the last sixteen draw where the second
placed side will be playing some of the well fancied teams in the tournament.
Gustavsson will be happy so far with the squad progress but is pragmatic to acknowledge that
performances against South Korea, Canada and USA means that the side do concede chances to
score.
Australia will fancy their chances against anyone but being co-host brings additional pressure
to the side to deliver. Time will tell how the side evolve and whether it will be enough to secure a
last sixteen berth from the group.