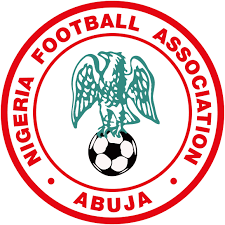 In this column, Hawkeye Sidekick reviews Nigeria who are currently ranked forty-fifth in the latest FIFA rankings. We will run the rule on Randy Waldrum, the form guide of the Super Falcons as they countdown to the opening fixture of their World Cup campaign against Canada on July 21st in Melbourne.
Head Coach
Randy Waldrum was appointed head coach of the Nigeria women's national football on October 5th, 2020. It was second time lucky for both parties as Waldrum had previously turned down the same role three years earlier.
Waldrum's coaching career has been predominantly US collegiate based with spells in Pittsburgh State University (women), Tulsa (men), University of Tulsa (men and women), Baylor (women) and University of Notre Dame (women).
Collegiate success saw Notre Dame win two national championships in 2004 and 2010. Waldrum was also instrumental in setting up the women's soccer program in Baylor.
Given the collegiate success achieved at Notre Dame, Houston Dash named Waldrum as head coach in 2014. Houston Dash only established needed a head coach familiar with setting up a program from the ground up so Waldrum was an ideal candidate.
Houston Dash though did not make the league playoffs under his tenure during his three-year spell. Waldrum resigned early in his fourth campaign with the team.
Trinidad and Tobago came calling in 2014 and Waldrum served as women's head coach until 2016 when he was sacked (poor results). Cue the Nigeria association, Waldrum was appointed technical adviser and head coach of the women's team. Waldrum had a change of heart to take over the role.
Waldrum went back to his collegiate coaching roots with a head coaching role at Pittsburgh Panthers and that was the backdrop to his appointment as Nigeria women's head coach in October 2020.
Form Guide
Nigeria have combined AFWCON commitments along with scheduling several standout fixtures against the world's elite. We will look at the Super Falcons form guide this year.
2022
February
AFWCON qualification playoff was held against neighbors Ivory Coast. A 3-0 aggregate win was secured. Ifeoma Onumonu who plays her football with NJ/NY Gotham FC scored twice in a 2-0 home win. The away leg in Abidjan saw Nigeria secure a win late courtesy of Ijeoma Esther Okoronkwo to secure passage to the AFWCON tournament in July. Two clean sheets secured.
April
Ahead of the AFWCON tournament, Nigeria lined up two friendlies in Canada. Bev Priestman immediately after the World Cup 2023 draw last weekend was quick to highlight Nigeria as a difficult team to face. Priestman's comments fresh after this two-game series which saw Nigeria recover well after the opening game loss to draw 2-2. Nigeria went ahead twice in this contest courtesy of Onumonu and Ajibade. It took an eighty-eighth minute equalizer from Canada to secure the draw. A morale boosting performance ahead of the AFWCON tournament in July.
July
The tournament was held in Morocco. Nigeria was knocked back on their heels after an opening 1-2 loss to South Africa. Two goals in two second half minutes from South Africa proved decisive as Nigeria struggled for cohesion defensively and in attack. Ajibade's goal in injury time just a mere consolation. Nigeria though put any concerns to bed with victories in their other group games. A professional 2-0 win over Botswana set the context for a comprehensive 4-0 win over Burundi.
The quarter final fixture was held in Casablanca and pitted Nigeria and Cameroon together. A tight contest but Nigeria did enough to secure a last four berth. Ajibade scoring just before the hour mark to send the Super Falcons through.
The last four fixture was held in Rabat. Nigeria faced host nation Morocco. A cagey opening half exploded into life with two goals in four second half minutes. Mrabet scored an own goal on sixty-two minutes to give the Super Falcons the lead only for Mssoudy to equalize on sixty-six minutes.
The lottery that is penalties ensued as both sides tired and look to keep defensively compact. Nigeria lost the penalty shootout 5-4 with Onumonu the unfortunate player to miss. A bitterly disappointing end to the game and that hangover continued in the third-place playoff as Zambia beat Nigeria 1-0.
September
Nigeria travelled to USA to face the reigning World Cup champions in two friendlies. USA recorded a comfortable 4-0 win over Nigeria in Kansas but Nigeria improved significantly in Washington D.C. in a 2-1 loss. Kanu scoring an equalizer on fifty minutes before Lavelle scored the winner on sixty-six minutes. Their physicality, pace and organization much improved.
October
Nigeria's policy of playing top class opposition continued with a trip to Kobe, Japan. The hosts defeated Nigeria 2-0 with Tanaka scoring a brace of goals in four second half minutes. Additional learnings for management and players to reflect upon.
Players to Watch
Most of the squad play their professional club football in USA and Europe. There is a good blend of youth and experience in all units. Ajibade plays her club football at Atletico Madrid; her distinctive blue hair will be seen in both boxes. A player who likes to score goals by making from deep.
Asisat Oshoala is probably the most recognizable player in this Nigeria squad. The striker plays her club football with Barcelona CF. Oshoala is considered one of the greatest African women's footballers of all time. Her pace, power and goalscoring prowess is evidence of this.
A side who will be physically strong with excellent pace in the final third. The defensive part of the side is solid but at times have conceded quick goals in succession this year.
Assessment
Nigeria has a rich heritage in the women's World Cup. They have featured in every tournament since its inception. They will look to emulate their 1999 quarter final appearance. A side who will be tricky opposition for their group opponents but have shown defensive vulnerability in recent matches. The attacking mindset of the side will be a worry for all opposition.
The key question is whether Nigeria hit the ground running in Melbourne on July 21st. If they do not, then this could be a long group stage for the side so much that the Republic of Ireland fixture could be a game of no significance for the Super Falcons.