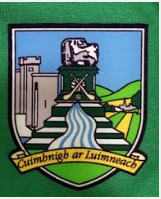 September 12th and social media in Limerick hurling circles was a buzz with speculation on the identity of the new county senior hurling manager. Everyone appeared to have the position sewn up depending on your sources; outside candidates such as Anthony Cunningham suddenly emerged as a late breaking dark horse. It was with utter relief that Limerick Hurling board issued a statement late last night to confirm that John Kiely would be brought forward and recommended for the position thus quashing the Irish Times report yesterday which claimed that Na Piarsaigh's Shane O'Neill was to be appointed. An utterly mind boggling day in Limerick hurling circles; but what is new? Hawkeye Sidekick reflects on the decision and some of the points to be raised from the appointment of the Galbally native to the hottest seat in Limerick hurling.
Outsiders need not apply
It was clear from the distinct lack of suggestions from the Limerick clubs to the county board that delegates were not keen on looking for a manager from outside the county to take the reins. Limerick has had somewhat of a chequered history with non-Limerick manager in recent years, thinking back to appointments such as Pad Joe Whelehan, Dave Keane who was unceremoniously dumped from the position after guiding Limerick U21s to three championships in a row (heard plenty of it from Paddy Barry in Quincy, Boston). There was a period of managerial appointments from within. Donal O'Grady and John Allen brought on the side with the latter securing a Munster Championship in 2013 but the board and clubs thought again a Limerick man again would do the trick; cue TJ Ryan who after initial success descended into a malaise with the side bereft of confidence and tactical nous.
The rumors of Anthony Daly and Anthony Cunningham linked to the senior job while creditable was never going to happen. Daly is quite content in his role with Limerick building underage structures whilst Cunningham has being involved with several club teams and Laois this year, however the spiteful ending to his tenure with Galway last season was not what Limerick were looking for. Limerick has an uneasy relationship with outsiders at the senior hurling helm and the appointment would appear at first glance as being safe and conservative given other outside candidates such as Donal Og Cusack looking for an opportunity to manage at intercounty level.
John Kiely – Hire from within.
The critics were out in force last night when Shane O'Neill was mentioned as the likely managerial choice. A senior club All Ireland winning manager last season, O'Neill had a good resume heading into this season but failure of Na Piarsaigh to advance from the group stage of this year's county championship undermined his county management credentials. Did the county board make an offer to O'Neill? Irish Times report yesterday would have appeared so but the media report was then promptly removed. All very confusing. Limerick board and committee entrusted with finding the senior hurling job candidate to present to the club delegates have now gone for U21 manager John Kiely.
On paper, Kiely has the credentials to take the role on. Victorious with the U21 side last season playing a nice brand of hurling which emphasized first touch, game awareness and movement in the forward line to convert scoring chances. Abbey CBS All Ireland club success earlier this season continued the fine management success for Kiely but the U21 loss to Tipperary was a massive disappointment; a performance which lacked the cohesiveness and cutting edge upfront to steer past a Tipperary side who were there for the taking. Tactical decisions during this contest were scrutinized by the Limerick hurling public and some may have felt that Kiely's audition for the senior hurling managerial job failed. However, it is not the case and Kiely takes on a team which he has plenty of knowledge about given that several leading lights of the senior team next season were on his U21 team last season. Limerick county board are hoping that continuity in the hiring process (a familiar face) will allow the team to perform next season.
Promising Backroom Staff
Meet the backroom staff members who will shape next season's Limerick hurling team. With the appointment of John Kiely, it was natural that the Abbey CBS principal would appoint selectors who were by his side in the U21 setup. Jimmy Quilty will provide Kiely with stability and assurance; his relationship with the young players in the senior panel will be pivotal in implementing a game plan which was in full effect with the U21 side last season.
The appointment of Paul Kinnerk and Joe O'Connor are potential masterstrokes for the county next season. O'Connor's reputation as strength and conditioning coach is extremely high; continuity in the management from last season. Kinnerk is the potential secret weapon for Limerick this season. His coaching techniques resulted in Clare securing their 2013 All Ireland triumph. Kinnerk will not tolerate players who refuse to execute the game plan and expect a couple of Limerick hurlers in last season's panel to get the reality check required next season.
Expect Limerick to play with speed and flair, quick ball to the forward line with the onus on players with the ball to have options to pass to. Movement will be the key to this Limerick side next season; marauding runs from defense resulting in speculative long range drives up the park will not be tolerated. I am excited by this backroom staff; but needs representation from East and City to identify players who are under the radar of the county team at present. The backroom team assembled looks extremely professional and the onus is on the players to perform.
Limerick issues that need correcting
Several issues surfaced quite badly last season for Limerick. In key games, the team lacked the bite and hunger to seriously put it up in NHL and Championship formats. Limerick's tendency to sit back on their lead in the league was worrying; even more so was the flat performance against Clare in Ennis in April in a winner take all contest. Dublin NHL win looked like a page had being turned only for a disjointed display against Waterford in the NHL semi-final where Limerick's late adoption of the sweeper system backfired in the second half where the Deise ran riot.
Tipperary Munster SHC loss was a game which exposed Limerick's lack of confidence in executing at either end of the pitch. The back line were ponderous in distribution to their forward line who were sluggish and were often second best to their Tipperary counterparts. Diarmuid Byrnes aside, no other Limerick player can look with any great impressions of last season. The Clare championship exit was more of the same; no general game plan to impose their influence on proceedings. This is a panel which has talented players but there was a lack of desire, work rate throughout the lines, a season where the likes of Ronan Lynch were dispatched to the intermediate team immediately after the Waterford NHL loss which looked like a panic trigger decision.
The full back position is an area which Richie English should be given game time next season. It was a position which exposed lack of experience in the championship (Dan Morrissey was a lamb to the slaughter) and the acceptance that Richie McCarthy pace issues were a risk to the team which is most unfortunate for a player who has being one of Limerick's marquee players in the last couple of seasons. English will make mistakes in the position but he needs the time to develop in the position.
The half back position was also an area where no continuity was seen throughout last season. O'Mahoney at half-back lacked the game management at times; evident in the Tipperary championship encounter where he left massive holes in front of debutante Dan Morrissey with the likes of Callanan, McGrath around, it was a receipe for disaster and so it proved. Ronan Lynch was culled after the Waterford loss. A position where John Kiely will need to think long and hard about. Can Diarmuid Byrnes, Seamus Hickey or Barry O'Connell fill the void? Otherwise, the full back line will be in for a busy time next season.
The two forward units require work; their movement was well off the standard required. Yes, the distribution was poor but their general pace, their ability to win their 50/50 ball was second best last season in the crunch fixtures. There appeared little game plan upfront to create scoring opportunities; players had to work so hard to get their scores and the distinct lack of goal threat in the championship was gaping.
Dowling was solid on frees but needs another threat inside. Nash has to produce next season. Will next season see the introduction of Peter Casey to the squad? Several players were out of sorts last season and the work rate and teamwork for both half-forward and full-forward needs to improve considerably for the team to improve next season. Cian Lynch struck a remote figure at times last season. Does the Patrickswell player continue to forage in the corner forward position or does he move out the pitch to create space and opportunities inside. An undoubted talent, classic second season syndrome as opponents were making plans for the player.
Interesting times lie ahead in Limerick hurling; grassroots look strong but the senior side needs to step up to the plate. Time will tell.