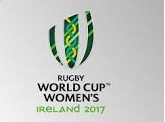 Thirteen days to go and the eyes of the rugby union world will be focused on Ireland as the 2017 Womens Rugby World Cup will kickoff in earnest. An opportunity for Ireland to showcase the enthusiasm for the game and ability to linguistically organize a competition of this stature. It is a competition which will add further momentum to the 2023 Rugby World Cup bid if the tournament is deemed a success. Hawkeye Sidekick previews the tournament. This article will focus on the tournament, the venues and what to expect during the tourney.
When does the tournament start?
The tournament kicks off on August 9th and will run until August 26th, a schedule which is quite quick and will test the depth charts of each squad assembled for the tournament. Squad rotation will be absolutely pivotal for teams to advance deep in the competition.
Where are the games being played?
Dublin and Belfast will be the host cities for the tournament. The pool games will be played in Dublin and Belfast will host the playoff games. For more information on the fixtures, check out the official site: https://www.rwcwomens.com/fixtures
How does the competition work?
Three pools. Top team in each of the three pools advance to the semi-finals and will be joined by the best runner-up from those three pools. Bonus point and tries scored could be pivotal in at least two of the pools, namely the pool with New Zealand and Canada and the pool which features host nation Ireland who look to be in a tricky pool with arch rival France and Australia who should be competitive.
Pool Draw
Pool A contains New Zealand, Canada, Wales and Hong Kong. New Zealand will look to bounce back from a disappointing RWC 2014 tournament where they were sensationally defeat by Ireland in the pool stages. New Zealand and Canada are the form teams in this pool and to be honest their pool match fixture could be one of the best games in the tourney. New Zealand have threats all over the pitch with a quality front five, tenacious back row breakdown work and then you have the pace and speed of Portia Woodman. Canada's final run in 2014 was no fluke, a well organized and drilled outfit. Several players to the fore but Paquin at back row is a superb player. Her power and speed is immense, a valuable asset in breakdown work but also in reading opposition attacking lines. Conceivably, both New Zealand and Canada will advance as pool winner and best runner up. Wales will hope to be competitive in this tournament but the squad depth on two top ranked sides suggests that it will be an arduous task for both Wales and Hong Kong to make any impression.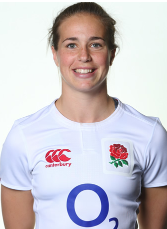 Pool B has the reigning champions in England who are probably the form team heading into this tourney. Impressive wins against New Zealand and Canada in New Zealand last months suggests a potentially fruitful tournament here. Emily Scarratt is the key focal point for England; her kicking game, ability to game manage at center has being to the fore. Her ability to identify mismatches will ball in hand will be a joy to watch. England are joined in the pool by USA who could be a dark horse given their recent sevens success. Spain and Italy unfortunately look short in squad depth to seriously threaten their other pool opponents. England to advance to the last four with USA hoping results in other pools go their way to get the best runners up spot.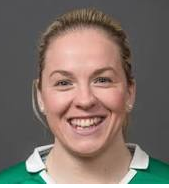 Pool C looks the trickiest pool to predict. Host nation Ireland have Australia and France for company along with the exciting Japanese who will look to spread the play out from minute one. Ireland will look to build on an excellent 2014 RWC campaign, reaching the last four. The performance and victory over New Zealand gained national prominence. Ireland under Tom Tierney look well placed to compete for a top four spot.
Sophie Spence is a superb second row option and with the likes of Niamh Briggs at full back whose kicking off the tee will keep the scoreboard ticking over. France pose a serious challenge to Ireland; their pack is abrasive and strong. The head to head record between Ireland and France has being 50/50 in recent seasons. 13-10 victory last season tells you all you need to know about how close these two sides are. Australia are an unknown quantity; a mixed lead up to the tournament as they were humbled by New Zealand a couple of weeks ago.
One would imagine that Australia will improve further in this tournament but defensive gaps and breakdown issues were exposed by New Zealand last month. Japan will be fast and incisive in expansive play but one wonders on their pack and squad depth in the second and third pool fixtures. Hesitant nod to the hosts but this pool is too close to call and home support will be required to get the Ireland ladies over the line. Let the RWC tournament begin!