Eight rounds in the book. A three week tournament hiatus starts with teams reflecting on the season so far. Hawkeye Sidekick reflects on the Conference A standings so far.
[wp_table id=9857/]

Eights win from eight. Six points coming from bonus points. Glasgow Warriors have being the form team of the tournament. Dave Rennie and management have continued the good work of previous head coach Gregor Townsend enhancing the expansive style of play.
Their performance last weekend in the opening round was sublime; incredible line breaks and you will do well to beat the try setup by Matawalu, what a break and then unselfishly offloaded to Grigg for the try of the evening. Leinster Rugby did have several greenhorns on duty but the high standards of execution with ball in hand by Glasgow Warriors in their 31-21 win has being a trend this season.
All looks rosy but the ERC campaign has being a disappointment. A huge letdown for the club after such an emphatic Pro 14 season start. The issues lie in the pack with a scrum which has being exposed in recent weeks. If the front five can improve and gain parity in the scrum, then this team could be the class act of this competition but as long as the scrum is an Achilles heel, then there is hope for opposition. Grade: A (Pack Improvement Required) 
A mixed bag for Munster Rugby this season with the departure of Rassie Erasmus back to South Africa after the Dragons win last Friday night. Pro 14 action saw a couple of early confidence booster victories and a road trip win to Ospreys was seen at the time as a key victory but given the performances and results of Ospreys, that result has diminished.
Glasgow Warriors, Leinster Rugby and Connacht Rugby have claimed victories over the Southern province and raised questions on both sides of the ball in the process. Glasgow's expansive style of play demolished Munster at Scotstoun, looked like a replay of Scarlets rout over Munster i the Pro 12 final.
Leinster Rugby at the Aviva Stadium had too much street smarts and Munster Rugby's attacking threat was one dimensional at times. Connacht Rugby claimed local derby bragging rights with a hard earned victory, a win which saw Munster reduced to crash ball and a reliance to drubber kick in the red zone. Game management issues surfaced in those losses.
Munster's new head coach has questions to answer at half-back. The ten jersey is very much up for grabs and it will be interesting who impresses in recent weeks to win the battle to start against Zebre Rugby. All incumbents to the jersey have had their moments this season. Interesting to see who wins this battle.
The three quarters is another area where improvement is required. Chris Farrell is a work in progress; his attributes and skill set look the part but needs to be involved more in ball carries, hitting the inside line. His sweeping passes out wide are not a surprise to opposition teams anymore.
The second row injury crisis is also a source of concern. Jean Kleyn's fitness is paramount to partner Billy Holland. Tadhg Beirne's arrival next season will see excellent upside but for now, the second row options are a little limited and O'Shea and Flanagan need to take their opportunity now. Grade B-


The success story of the South African expansion to the league. The late inclusion did little for the Toyota Cheetahs to assemble a squad early doors and a couple of heavy losses ensued on their opening Ireland road trip. The Munster Rugby game saw flashes of the home form which was to the fore in this section of the competition. Their tempo, speed of pass and line running saw keynote victories over Leinster Rugby and Zebre Club Rugby. Glasgow Warriors won but it was a close affair.
The key for the Cheetahs is how to adapt to NH winter conditions which was key in their loss to Connacht Rugby last weekend. A slow opening half was pounced upon by Connacht who used the elements to assert dominance. Wintry conditions nullified the Cheetahs threat with ball in hand and their kicking from hand needs to improve on road trips. Three week hiatus, a chance to review the squad and perhaps identify Currie Cup players who could make the step up. An excellent inclusion to the league. Cheetahs' home fixtures will be daunting for Conference rivals and will see them compete for a playoff berth come next April. Grade C+ (Road Trip Improvement Required)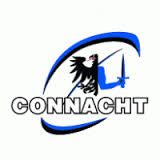 Prior to the Munster Rugby contest, things were looking incredibly bleak for new head coach Kieran Keane and squad. Press clips were that the squad were learning the ropes with a new supremo at the helm, good periods of play ruined by unforced errors and lapses in the opening rounds. The inability to deal with restarts after scoring were a peeve of Keane and this aspect of play has improved.
The last couple of weeks have seen much needed wins and confidence. Aki has being a prominent figure with his ball carrying and defensive work rate. European Challenge Cup round wins have set the platform for the victories over Munster Rugby and Toyota Cheetahs. Key wins to propel Connacht Rugby up the table.
The key is to get the injury list down; pretty sizable list at the moment and if Connacht Rugby want to compete for the playoffs, then the pack squad depth at Kieran Keane's disposal needs to improve. The half-back squad depth is a concern. Ten competition is limited at best with Carty the leading contender. Marmion at nine is a lock but what happens when he is summoned on international duty.
A crucial set of fixtures beckon after the tournament hiatus. Cardiff Blues and Zebre road trips are must wins to put pressure on the second and third teams in the league. Glasgow Warriors are out of sight so it is now two from realistically four teams. Grade C+ (Form Progressing Well) 
Early season gloom and doom has being replaced with optimism given a couple of morale boosting victories. The European Challenge Cup victory over Toulouse Rugby was a key turning point and the side have taken this confidence booster to produce better performances. A home win over Zebre Rugby last weekend will see Cardiff Blues look with confidence with the resumption of the league. Five tries to boot. A key fixture against Connacht Rugby beckons and if a win will see the side climb up the conference standings. The lack of investment in the squad personnel has being well documented. The van der Merwe summer saga was very sad to see. Halaholo's recent form is going to be crucial for the side for the remainder of the year. Tom James continues to produce excellent stats in meters gained and tries scored. Grade C++ (Progressing Well)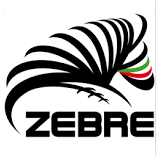 A testing season for Michael Bradley and the Zebre Club Rugby. The uncertainty whether Zebre would compete in the league has not helped early season results but their victory over Ulster Rugby was a significant boost. Zebre Rugby have being organized and have not capitulated to the extent of recent seasons. The side is essentially a developmental squad and the players on duty have put their bodies on the line for the cause. The traumatic losses to Pau and Cheetahs in recent weeks has dented confidence and their 37-8 drubbing at Cardiff hopefully does not signal a spiral in their form. It cannot happen with a fixture against Munster Rugby next; a fixture where Munster Rugby will play their first game under the guidance of Johan van Graan. Bradley will look to identify players as the season progresses and hope next season to be in a position with some outside signings to become a more competitive side. This will be a season of trails and tribulations. Grade D-

The downturn in Ospreys form has being one of the major talking points of this conference. Steve Tandy is increasingly under pressure and scrutiny from the locals with a well assembled squad at his disposal. Ospreys have had their moments in all games but the clinical edge in attack has being lacking. An over-reliance to kick possession away has done little as well. The news that Rhys Webb is leaving at the end of the season is a blow; a superb nine and someone that I thought the Welsh region would build the franchise around. The loss to Edinburgh last weekend surely is a turning point for the club; bottom of the table, the club has to react in a positive fashion. An opponent is going to feel the wrath upon league resumption. This side is too good to be in this predicament. Where now? Top three looks remote so is their a decision to evaluate young and fringe talent and make decisions, all depends on Tandy and whether the Ospreys powers that be look for a change. Interesting times ahead at the Liberty Stadium. Grade D-