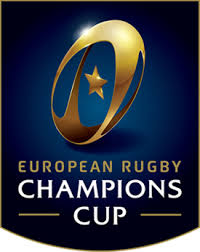 I personally love rounds three and four of the European Rugby Champions Cup. The reverse set of fixtures allowing the vanquished in round three to regroup, analyze video and come up with a game plan to thwart their opposition in round four.
This was the task laid out for Leicester Tigers: address team discipline as well as improve their game management and overall game. HJowever for head coach Matt O'Connor and management, it was yet another disappointing big game day loss as Munster Rugby secured four invaluable points to seize control of the pool and exploit Leicester Tiger's weak points from round three yet again.
It had started so well for Leicester Tigers. The team started on the front foot and had bundled Rory Scannell into touch immediately at kickoff. A superb kick from George Ford which was chased with interest by his back line unit. It was not long before Munster Rugby were facing their own posts as the pack was pinged at line-out. Ford kicked the penalty and the hosts were up early. Munster Rugby were struggling to get into the contest. Slow decision making allowing Leicester Tigers to create turnover ball and create promising field positions.
A quick response from Munster Rugby ensued. Keatley putting a superb kick into touch just five meters out from the Tigers try, setting up glorious field position. Kevin O'Byrne who had an outstanding ERC debut was accurate on the line-out and the pack advances forced the hosts to concede a penalty straight in front of posts which was slotted over by Ian Keatley. 3-3 and all to play for.
Leicester Tigers though in this first quarter were still eager to impress and they produced their best moment of the contest after ten minutes. A routine straight from the training ground, a swift lineout and quick breakdown clear out work saw Ben Youngs deliver an excellent pass to Matt Tait who superbly evaded the press from Peter O'Mahoney to exploit his pace against Dave Kilcoyne. The swift tempo of the Tigers play was superb and the home crowd were up on their feet to applaud the excellently created score. Leicester Tigers management were delighted with the score.
The high work rate of the hosts though had a high level of risk associated as players were flirting on the offside line in those early exchanges.
The French officiating crew on duty today were put under the microscope by Matt O'Connor and Leicester Tigers management earlier in the week. Matt O'Connor went to task on the "cynical" aspects of Munster play the weekend before at the breakdown preventing early ball from being released to their back line.
Jerome Garces was left in no doubt of his performance last weekend at Thomond Park. Raynal was now under pressure to officiate the breakdown differently but like his fellow officiating colleague, he did not waver and started to ping Leicester Tigers for offside infringements at regular intervals which were not spotted in the previous fixture at Thomond Park. New disciplinary problems for Matt O'Connor to contend with.
Dan Cole was guilty of five indiscretions during that opening period and to be brutally honest, Munster Rugby would have had a case to discuss a yellow card with Raynal after Cole's third infringement. The penalty count was spiraling out of control and with the Munster pack warming to the task, further penalty opportunities were afforded to Ian Keatley who was precise.
From a 10-3 deficit, Munster Rugby quickly were 10-12 up on their hosts and when Cole again infringed in an offside position just before the interval, Raynal's patience had run out. Yellow card and Munster Rugby were playing with a player advantage for ten minutes.
Munster Rugby decided to take the subsequent penalty and advanced down the pitch, yet another infringement this time from Kitchener was blown. Conor Murray's long distance penalty had the distance but was just wide but it signaled intent for Munster Rugby to attack Leicester Tigers upon the restart.
Murray was the prominent player in the Munster Rugby try. spotting massive space inside to create the gain line break. The Lions scrum half was stopped only two meters from the line and CJ Stander powered over. Raynal convinced that it was a try asked the TMO to provide any reason why he could not award the try. The TMO could not and a try was awarded. Keatley slotted the conversion and the lead was out to nine points immediately on the resumption. 10-19.
The confidence was starting to ooze from all Munster Rugby players. Wootton work rate and line breaks in the second half provided excellent cameos, the offload to Zebo superb. Arnold and Scannell were looking to take the game to their illustrious opposition unit of Toomua and Tuilagi. However, with slippery ball conditions, moves were breaking down and allowed Leicester Tigers unstructured play which May latched onto with a searing run in the third quarter. Cleote made massive yardage to get back and collect the loose ball from that May move but it was a warning for Munster Rugby to improve their game management.
To Leicester Tiger's credit, they refused to wilt and had their own spell of pressure at the start of the third quarter. John Ryan guilty for deliberate kill the ball. Peter O'Mahoney's protested on the yellow card. Munster Rugby were now forced to hunker down and defend. Ford hit two quick penalties either side of that yellow card to setup a dramatic finale but the game took another decisive twist.
The Munster back row of O'Mahoney, O'Donoghue (now on for Cleote) and Stander took over proceedings. O'Mahoney fresh from his contract extension was causing havoc in the Leicester Tigers lineout stealing a couple but also putting enough pressure that Tigers needed to hit the safe option and slowing ball to their dangerous back line.
O'Donoghue hit to force the turnover with five minutes to go was a momentum changer, the Tigers tackle count was taking its toll and the home pack were now force to concede possession. Stander was outstanding and his ball carrying during the Ryan sin bin relieved massive pressure for Munster Rugby. The back row domination of Munster Rugby was a huge factor in these nine points accrued in rounds three and four of this competition.
Murray and Keatley were clinical in their game management in the final quarter, ensured that play was played deep in Leicester Tigers territory and forced the hosts to take more risks with ball in hand which resulted in additional breakdown steals. Keatley was emphatic with his last two penalties. His final penalty was superbly hit, the player celebrating as soon as it left his boot. Keatley has really stepped up for the province this season, these performances against Leicester Tigers were on point and should provide the platform to continue to excel this season.
Leicester Tigers attempted to finish with a flourish but were met by yet more Munster defensive line resistance and slowing the ball to a crawl. The ball was then forced and more spilled ball signaled the end of the contest. Zero points from these two European games spells the end for the Leicester Tigers in this competition. Discipline was a massive issue in these last two weeks. Geordan Murphy lamented the officiating but two different officiating crews again ruled Leicester Tigers had questions to answer. The offside infringements were morale sapping after a great start. Time to look within rather than throwing press notes to the media on discipline issues. The decision to field both Toomua and Tuilagi smacked of last ditch desperation, their performances were decent but given their lengthy layoffs, they did not effect the direction of the game.
Munster Rugby seize control of the pool. A key nine points won in these recent weeks sees the Irish province move up to fifteen points. The side will be pleased with this result, the maturity of the playing staff to see out this contest after last season was noteworthy and sets the side up for an exciting January. A road trip to Racing 92 will be tricky but with a home game against a Castres side who have given up the European odyssey last night, a home quarter final is potentially in the offing. Johann van Graan's honeymoon continues and next is the Leinster St.Stephen's Day clash at Thomond Park. Onto the next challenge!