In this opening preview blog, Hawkeye Sidekick casts his eye on Pool A. The key question is whether Japan as the host nation can emulate their standout pool performances of 2015?
The pool team setup is intriguing. Take Russia out of the equation and we potentially are going to have some very competitive fixtures in this pool. Ireland and Scotland will be fancied but can Japan and Samoa upset the form guide?
Russia vulnerabilities to be ruthlessly exposed
Let us cut to the chase with respect to Russia. The side have shown little in preseason games to render much consideration in this pool. An abrasive pack but the discipline and back three defensive structure is pretty poor.
Connacht traveled to Moscow and dispatched Russia with the minimum of fuss and one wonders how Lyn Jones and Mark McDermott can resurrect this tournament before a ball is kicked. Expect some really heavy losses, enthusiasm in abundance but the lack of experience in international test match rugby will be ruthlessly exposed.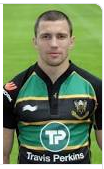 The key player for Russia is Vasily Artemyev. He has the unenviable job of trying to organize the back three. His experience will be crucial for Russia and his wing and full back versatility should be a positive in what could be potentially an arduous tournament.
With Russia out of the picture, we will look at the other pool teams.
Ireland: Confidence slowly restored
Ireland come into the tournament with confidence somewhat restored after a shaky 6 Nations campaign and horrendous preseason loss to England at Twickenham.
The subsequent performances against Wales in Cardiff and Dublin this past weekend has restored confidence among the fans, confidence in the side with Murray and Sexton showing positive signs in the 19-10 win over Wales.
The Ireland squad selection was not without several soundbites. The omission of Kieran Marmion at scrum half was particularly harsh and the fact that Joe Schmidt has decided to go with only two scrum halves is a calculated risk.
The other key omissions were Jordi Murphy, Will Addison and Devin Toner whose omission has riled up the Irish press rat pack. How dare Devin Toner be omitted for Jean Kleyn?
The selection process has been ruthless. The question is whether the Ireland line out has been undermined by the Toner omission who has managed the set piece for such a long time. Time will tell.
The opening fixture against Scotland will define how Ireland perform in this tournament. Ireland squad on paper is excellent, the form guide in this World Cup cycle has been outstanding. The enigma of a Rugby World Cup and getting past the quarter final is the issue?
Scotland: Pack needs to be deliver
The Scottish squad selection has thrown up several surprises. The initial omission of Bradbury is a key mistake. The Edinburgh Rugby forward leads by example and his set piece execution is outstanding. He is currently on standby with Jamie Ritchie injury concerns.
The key question for me is how the front five of Scotland perform? They have deliberately picked Georgia for preseason games to test their pack unit. There are key questions still to be answered in the set piece and their defensive maul. Teams can bully Scotland's pack and that could spell trouble for Townsend and management.
The key strengths is their open play, their ability to create scoring opportunities from deep. Hogg at full back along with Graham look to have pace and danger with ball in hand. The omission of the likes of Huw Jones could be another omission that could come to haunt Scotland in this tournament.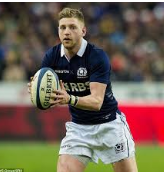 The key player is Finn Russell again for Scotland. His game management, play making from ten will be crucial. If his back row unit can deliver quick ruck ball to the Racing 92 player, expect fireworks. Laidlaw at scrum half will also play a crucial role; his goal kicking and box kicking will be required in key fixtures against Ireland and Japan.
Japan: Host nation the dark horse
The 2015 Rugby World Cup saw Japan produce standout performances against South Africa and Samoa. Their attacking front foot offloading play was sensational and they were unfortunate not to advance to the quarter final phase of the competition.
Fast forward four years. Japan are primed to host this Rugby World Cup and with an opening fixture against a vulnerable Russia, confidence should be established quickly.
The key strengths from Japan is their pace and speed. Their ability to offload and beat the first tackle will be standouts. Their conditioning will be immense and teams will need to play for the full eighty minutes.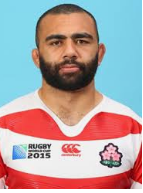 The unfortunate weak points could be the pack set piece. The pack boosts the mercurial Michael Leitch in the back row and could easily slot into the second row if the need arises. The line out and their defensive maul shape at times can be exposed.
If Ireland and Scotland are not on their game, expect Japan with their passionate home support to cause a shock. Whether it will be good enough to get out of this pool is an entirely different story.
Samoa: Consistency key
The lead up to this tournament has being shrouded in disarray. Players not getting released for training camps, the disconnect between the association and the player group.
Samoa needed to get through the playoff process to advance to this tournament. An efficient playoff victory over Germany was mission accomplished but the real work starts now.
What to expect from Samoa? Physicality and creativity with off the cuff attacking moves. There are dangerous players in the side and watch out for the Cardiff Blues centre Rey Lee-Ho; his explosive speed off the line is sensational and will cause issues for opposition.
The weak points unfortunately is a lack of consistency in set piece execution and when that goes, the discipline is not far behind. The lack of composure could see disciplinary issues for Samoa with yellow and red cards.
Their fixture against Japan will define their tournament. Japan will enter this fixture with confidence and whether Samoa have the collective structured game to defeat Japan is a difficult question to answer. This could be potentially an arduous tournament for Samoa.
Verdict:
Ireland provided that their pack platform is established early can beat Scotland and Japan to secure top spot in the pool. Who they play in the last eight will be a difficult task (New Zealand or South Africa) regardless of the opponent.
The second place is the one that intrigues me. Samoa will try hard but look set to finish fourth in this pool. It is up to Japan and Scotland for the second spot and I just wonder if Japan can sneak the second spot in this pool?
Scotland have had a mixed preseason. A heavy loss to France focused the squad and management to then deliver victories over France at home (albeit struggled in the opening period) and then a double against a tough but limited Georgia side.
Japan for me is the dark horse. Their front five is going to determine their progression and I think they match up well against Scotland. I am going to go with the host nation to upset Scotland and get into the quarter final phase.