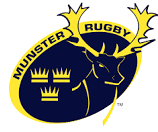 The news in recent weeks from Munster Rugby has been firmly focused on the signings of South African  Damian de Allende and RG Snyman. Two standout players who for Munster Rugby fans hope will push the side to new higher levels of performance and silverware.
Two other notable signings were noted but precious little column inches dedicated to them. A post on Matt Gallagher is to follow but the intriguing signing of the lot was the announcement that Leinster project player Roman Salanoa had signed a two year contract with Munster Rugby. Hawkeye Sidekick looks at Roman Salanoa. It is an interesting backstory.
Player Stats
Name: Roman Salanoa
Born: Laie, Hawaii, USA
Height: 6'0
Weight: 123 kg (19.4 st; 271 lb)
High School: Kahuku High
Teams: USA U20, Leinster Rugby
Accomplishment: Hawaii All State Selection, USA U20 representative
Video Reel
You may be saying why show a NFL show reel montage but I want to show the strength and physicality of this man. He is a man mountain and his speed is a big surprise. Massive potential. The aggression is there, all that is required in finesse in the fundamentals of the prop position.
The journey to this point
It is a compelling story. Roman Salanoa was a standout American Football player. He played defensive linesman where his natural power and speed caught the attention of Hawaiian board of selectors as he was selected as an All State selection. This is a massive accolade given that players with this recognition would go onto collegiate football scholarship programs and potentially NFL career.
Salanoa versatility and adaptability in the sporting arena seen when he switched to rugby union with his high school Wakuhu High in his senior year.
Wakuhu High won the State Championship and Salanoa's performances obviously caught the eye because was then selected onto the USA U20's World Cup squad (with little playing experience) where the USA finished a superb fifth place overall. The eighteen year had left American football behind for Rugby Union.
Leinster Rugby
Roman Salanoa was then offered a week long trial by Leinster Rugby in late 2016. It was a win win for both parties. Leinster Rugby looking to explore the underage USA talent pool while Salanoa was at one of the elite European clubs. The potential of Salanoa was evident as the Hawaiian native joined the Leinster Rugby academy ranks in September 2017.
His exposure to the game commenced with Old Belvedre U20's and then onto the senior side who were competing in AIL 1B action. Anyone will tell you, AIL club rugby is a stiff test for a player starting his playing career.
Salanoa was also involved in Leinster Rugby 'A' side culminating in Cara Cup cameos in 2018 in Boston. Salanoa's progression and potential continues as he is integrated into the Leinster Rugby first team squad with a preseason appearance against Coventry in August 2019 and then two Pro14 fixture cameos against Ulster Rugby and Glasgow Warriors at home.
The gamble from Leinster Rugby to sign the player was paying dividends. The Hawaiian native's promise and potential was starting to show and Dublin media reports suggested more integration into the Leinster Rugby senior side next season with the departure of Jack Aungier to Connacht Rugby.
Munster Rugby move in
Given the squad depth at Leinster Rugby and particularly in the prop positions, game time is going to be extremely tough. It is a scenario which a number of Leinster Rugby squad players have had to consider in recent months. Their potential and development nurtured by the club but does additional upside come by leaving the province?
The news that Roman Salanoa visited Munster Rugby was surprise to me. Given the investment that Leinster Rugby have made with the player, I thought the player would stay (loyalty sake) where he was for at least another year to hone his skill set. He is a player who is very hard to assess right now within the Rugby Union code. He has the attributes of a powerful prop but his game is far from complete speaking to several keen Leinster Rugby supporters.
The good news for Munster Rugby is that the player comes to the club looking to impress and with Graham Rowntree as forwards coach, Salanoa's prop skill set should continue to soar. This is an interesting move for both parties. Munster Rugby obviously seen the potential in the player and the player is eager to break into the first team. USA player breakout would be huge and perhaps open the way for other underage USA talent to come across the Atlantic and try out for European / Irish clubs.
The Munster Rugby fan base I suspect may have a cult figure on their hands if Salanoa hits the ground running. His physique and power are obvious positives and the fact that Leinster Rugby retained the player for a number of years would indicate that there is plenty of potential to tap into here. I am fascinated to see how this plays out!