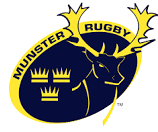 The key question which may face Munster Rugby on Friday night if they fail to beat Leinster Rugby at the Aviva Stadium in the Guinness Pro14 semi-final. Another opportunity to get over the line in a playoff situation. It is going to be a tall order given the form of this Leinster Rugby squad this season.
If you are to believe certain media outlets, Munster have four days to rescue their season from unmitigated disaster. This is according to Eamonn Sweeney on the Irish Independent. The statement was dramatic in the extreme so it poised a question on how would Munster Rugby summarize the season irrelevant of the result? Hawkeye Sidekick takes it from there.
Munster have five days to rescue their season.

If a failure to qualify for the knockout stages of European competition is followed by two season-ending PRO14 defeats in 13 days at the hands of Leinster, the campaign will have been an unmitigated disaster.

The loss of their biggest signing in years after just a few minutes will merely have put the tin hat on it.

Eamonn Sweeney: August 31 2020 02:30 AM
Tough European Campaign
Let's look at the season from a Munster Rugby perspective. Tough European pool with Saracens and Racing 92 for company along with Ospreys. Early elimination despite a spirited comeback against Racing 92 and a late chance to secure the win and four points. Saracens at Thomond Park, miserable weather conditions and with a game plan in flux, the cohesion and game plan were not quite there.
Guinness Pro14
Guinness Pro14 has seen standout performers from the underage talent. It has been great to see the likes of Thomas Ahern, John Hodnett, Jack O'Sullivan, Shane Daly, Calvin Nash, Kenyon Knox getting their opportunities and taking it. The academy players now are now pushing for senior squad selection, something you could argue was not happening in seasons past.
Craig Casey has been sensational in his cameos in recent weeks. The scrum half position is now much more secure as Casey has overtaken McCarthy as second choice and is looking to challenge Murray for the starting berth. Murray's form has improved since the layoff but he is fully aware that there is now a new kid on the block who will drive him on. Good complaint to have for the Munster Rugby team as well as the Ireland team.
The critique if any is with perennial Conference rival Glasgow Warriors not in their conference, second place in the Conference behind an Edinburgh Rugby could be considered a disappointment. The end of season fixtures in recent weeks has seen good phases of play but also some mixed ball handling and unforced errors.
Injuries have impacted the side
The issue of injuries has hindered Munster Rugby. You could level that for any side. The ten jersey was supposed to see Joey Carbery flourish this term. His partnership with Conor Murray, the potential to get Munster Rugby over the line come the business end of the season. An early season injury against Italy and we know the rest. An extended period on the sidelines. Friday night was a night for Carbery. Oh well!
JJ Hanrahan has deputized well and this weekend is the fixture to see if Hanrahan can take Munster Rugby to the next level. Ben Healy and Jack Crowley are players for the future but the ten jersey depth chart and competition is significantly diminished without Carbery in the ranks.
Rory Scannell comes into the equation as de Allende / Farrell three quarter axis starts to emerge and will be the first choice three quarter combo next season if these players are fully fit.
Key Acquisitions still bedding in or on hold due to injury
We have seen key acquisitions from Munster Rugby and perhaps this is what Eamonn Sweeney is getting at here. Synman deal was an upgrade to the pack. de Allende is an upgrade in the backs.
You could see the potential in Snyman's brief minutes against Leinster Rugby before the ACL injury struck. It is a loss but other players will now have opportunities to impress. Holland, Wycherley and Ahern will get further game time to complete Tadhg Beirne who has provided superb cameos this season. The young talent in the second row positions is promising, time to embrace the homegrown provincial players again.
The Damian de Allende signing is one where you can see the promise and potential. His deft running lines, decoy runs, defensive work is top class and his presence even during training will raise standards. de Allende is a player who will come into his own next season and I think for Sweeney, it is next season to make the critical judgement on this squad.
Coaching changes
Do recall that this season saw a coaching staff change in the province. Jerry Flannery and Felix Jones departed with Graham Rowntree and Stephen Larkham joining the side.
The new incumbent coaches will have learned plenty this season but it is next season when their coaching credentials will be fully assessed and evaluated. You can see the pack improvements in the set piece and also the attacking lines devised by Larkham seen to full effect.
Leinster Rugby – the immovable object
The other factor is that this Munster Rugby side have come up against a superb side in Leinster Rugby. A side loaded with experience and talent throughout the squad and academy ranks.
They are the standard bearers in the Guinness Pro14 and they will go deep in the European Cup playoffs this month. Munster Rugby have tried to get over the line against Leinster Rugby time and time again but have fallen short during the key encounters.
We will see where Munster Rugby are come Friday evening but for now, this is a side which next season is the key time to assess this side fully given the factors outlined.
The dramatic headline from the Irish Independent this week is looking for you to click it but I think most seasoned Munster Rugby fans realize that the side are making improvements this term. There have been positives, there have been negatives and we will see how equipped the side is in this playoff fixture. A transitional season could be mentioned here.
Friday Night
The hope is that Munster Rugby will play without pressure and inhibition on Friday night. It is then up to Leinster Rugby to produce a performance to win the contest.
The pressure should be on Leinster Rugby to keep this unbeaten run going. They may deny that this is a factor but this record brings its own pressure. Munster Rugby need to embrace this playoff fixture and if they can sharpen up their skill set and fundamentals, they could run Leinster Rugby close.
Conclusion
Next season is when this management and playing squad need to be fully judged and assessed. Further improvements should be seen and then silverware comes into the equation. This season if Munster Rugby can make the Guinness Pro14 final is bonus territory truth be told (personally) given the personnel changes both coaching and playing side this term. Less of the dramatics!