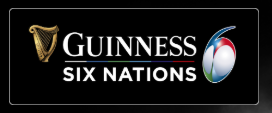 Busy times at the Hawkeye Sidekick (day job) HQ. Production issues resembling problems that would have faced Conor O'Shea in his Italian head coaching tenure.
As I sat down for a sandwich today, the sports news came on where news of the Ireland team was announced. Would there be intrigue in the selection? Of course, there was not. Hawkeye Sidekick is disappointed by the team selection.
Same old, same old
As an auld lad said to me outside Semple Stadium back in the dreadful 90's for Limerick intercounty hurling when I asked about why a certain player was in the panel; his response was this 'it is tough to get into the panel but it is even tougher to get out of it' – that is the feeling I have when I see this selection. There is no progressive thinking from Andy Farrell. If he can't integrate more new blood into this side this weekend (no disrespect to the opposition) to Italy, when can he do it?
Half Backs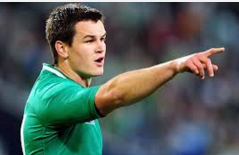 Why are we rushing Sexton back into the national test game after injury? I thought this would be the perfect test match for Ross Byrne to come in and get valuable test match minutes. We know the Italians will come out all guns blazing early but this is an opposition that Byrne should adapt to and execute at a high level.
Byrne has for me outshone Sexton at various stages during the Leinster Rugby club season this calendar year and I see no logic in this selection. I am thinking big picture; the next RWC and the prospect of Sexton still playing is less than 50/50 right now. No progressive mindset here from Farrell or coaching staff.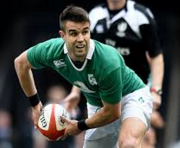 For Conor Murray, this is a test match where only a high-level performance will suffice the critics who have circled on him for the last two years.
He has not been helped by woeful ruck ball presentation, poor breakdown work mainly not to clear out opposition players killing the ball, a side who have gone backwards when faced against the power of England, Wales, New Zealand (RWC). He has been not 100% fit but who is at this level?
I am hoping the emergence of Craig Casey will spur Murray onto new levels. His defensive support work, box kicking and general game management are typically good but the critics will point to the lack of explosive passing range to unlock defenses. He is the solid pick.
Cooney exiled:
John Cooney is obviously not favored by yet another national head coach. I would love to know what is happening there? His stats are strong again to start the new season. It can't be a playing / form issue so is it a personality issue?
Marmion exodus:
Marmion can feel hard done by; the loyal player who gets dropped the very minute a new player emerges and this time it is Jamison Gibson-Park who emerges into the test match arena but how long until Craig Casey emerges on the test match level? I think that is pretty soon. Marmion may be forgiven to think that his test match career with Ireland could be limited going forward; shame as he has done little wrong when given a chance.
Exciting Back Row:
The one selection I would applaud here is the back-row selection. There is power, there is youth and there are genuine breakdown game changers. Doris, Connors and Stander potentially have the right balance here to have a successful debut for the unit. Doris provides line out cover as well.
It is also a challenge to Peter O'Mahony (red card against Scarlets) to look to win his starting berth back but with Josh van der Flier and Dan Leavy (rehab) looking to get back into the test match squad, the back row is looking pretty sweet for Andy Farrell. Add Jack Conan to the mix and it is quite the setup.
Hooker Selection Poser:
The thoughts of Ronan Kelleher right now would be interesting. The line out misfires from Leinster Rugby at the back end of last season have come back to haunt him. Rob Herring is solid. Dave Heffernan comes in as backup with Niall Scannell sidelined. Where does Kelleher fit in the pecking order? Tracy got training minutes in Carton House.
Yes, there is an injury reported but the doubts have been lingering on Kelleher and the Leinster Rugby team selection at hooker for the Saracens may have made Farrell's mind up.
I have high hopes for Kelleher, but this is a big disappointment. Farrell and management do not trust his set piece execution currently. If they did, he would be featuring.
Intriguing to see how the player responds and improves. It is a win / win for Leinster Rugby. The hooker position is still wide open. Herring and Heffernan are in pole position but they are not locks for me. France at the end of the month will be the acid test.

Solid Lock Selection:
With Henderson suspended, the Ryan / Beirne tandem was inevitable. Dillane comes into the bench and will provide superb energy, work rate and ball carries. Who calls the lineout calls here? Three genuine targets for Herring to identify here with Ryan / Beirne and Doris.
We know what the second-row combination will give to the team. Tackling count massive, set piece execution and Beirne has the ability to jackal superbly on the breakdown. Solid picks.
Full Back:
I am pleased for Jacob Stockdale that he is not on the wing. Italy and France would be immediately looking to test his defensive reads. Full back berth is an interesting switch. Stockdale is strong in the air and now can hit the line with some superb running lines.
It is a good selection to see if Stockdale can provide squad depth here in a position which was for so long filled by Rob Kearney. Jordan Larmour injury aside, the depth chart needs to be reviewed. Shane Daly, Mike Haley, Tiernan O'Halloran, Michael Lowry, Andrew Conway and Hugo Keenan.
It will be interesting to see who he goes. He needs game time this week and in Paris to see if he can perform the role. Farrell must stick with him.
Wings:
The two form wingers in my opinion are in. Hugo Keenan was another candidate for the full back role; so strong in the air and get running lines. Andrew Conway has shown versatility in the full back position as well but his performances on the wing for Munster Rugby have always been top quality. No complaints here. Earls will be looking to get back in and then you have James Lowe on the scene. Squad depth looks good for those positions.
Front Row:
Cian Healy will rise to the occasion and provide platform stability but the loss of Tadhg Furlong was seen for Leinster Rugby during that Saracens loss. The scrum went backwards, no massive ball carries from the front row unit on the day.
Porter is a solid operator but Furlong gives that extra factor for me on the scrum and overall open play. Italy should not test the front row unit; looking at France the following weekend for proof of evidence. Do we have talent coming through to take on Healy? Names have come and gone and is a concern long term for Ireland management.
Summary:
The Irish press conferences this week have been diplomatically on point. Respect the opposition mantra is the order of the day but I would hope that after a solid pack platform opening, we can provide several good line break moments.
Ireland should win this given the side that has been announced but I am wondering long term will there be an evolution to the play here. Is this weekend too soon for this to happen? The bigger picture perhaps missed with this selection.