The bold and exciting news from Guinness Pro14 of the inclusion of the four former South African Super Rugby franchises in the Rainbow Cup is something to look forward in the Spring (pandemic aside).
In this first of a multi-part blog series, Hawkeye Sidekick is taking a high level overview of the four South African franchises, their locations and the feeder clubs which contribute the squads for these teams. Subsequent posts will feature each of the teams from South Africa individually. Enjoy!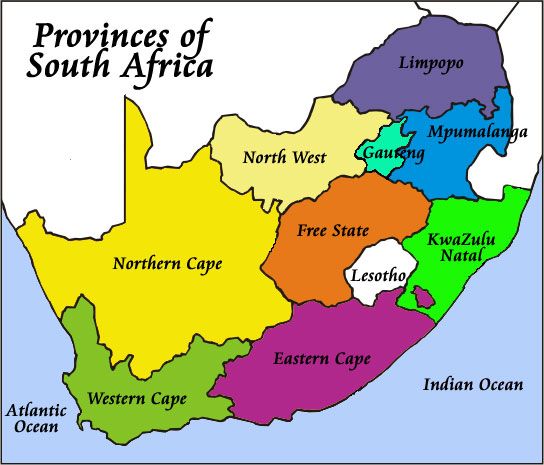 We first have a geography lesson. I was never good in geography at school (never took the subject in Leaving Cert) and once got lost around the Island in Limerick when I was a college lad (hangover central in town, long story!).
There are nine provinces in South Africa which encircle Lesotho. For Guinness Pro14 supporters, the Toyota Cheetahs were based in the Free State province (Bloemfontein) while the Southern Kings were based in Port Elizabeth which is in the Eastern Cape province.
[wp_table id=11997/]
Who are the form South African teams to look out for?
The quick answer would be to watch the Currie Cup tournament which is currently underway. This is South Africa's premier domestic rugby competition which the feeder clubs to the former Super Rugby franchise teams compete in.
I have a soft spot for the Free State Cheetahs as I admire their style of play when they played under the guise of Toyota Cheetahs in Guinness Pro14 tournament play. Cheetahs were competitive in the competition but missed out on the top four places.
Blue Bulls topped the Currie Cup standings with thirty-nine points closely followed by Western Province with thirty-seven points. The third and four spots were secured by Sharks and Golden Lions respectively.
The semi-final fixtures will be held this weekend (Jan 23rd) as Blue Bulls take on Golden Lions at Loftus Versfeld while Western Province take on Sharks at Newlands.
The Wikipedia page on this year's tournament is a great starting point to find out about the squads assembled. The top four South African squads in this competition will feature predominantly in the inaugural Rainbow Cup tournament. These sides are loaded with many current South African internationals and players who are progressing to the test match level.
Link: https://en.wikipedia.org/wiki/2020%E2%80%9321_Currie_Cup_Premier_Division