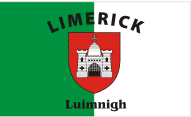 Reigning All Ireland SHC champions Limerick are back in the All Ireland for third time in four years. This side has shown vulnerability, character and brilliance during this road to the final. Hawkeye Sidekick reviews Limerick's passage to the final.
Road to the final
| | | | | |
| --- | --- | --- | --- | --- |
| Fixtures | | | | |
| Munster SHC Semi-Final | Limerick | 2-22 (28) | Cork | 1-17 (20) |
| Munster SHC Final | Limerick | 2-29 (35) | Tipperary | 3-21 (30) |
| All Ireland Semi-Final | Limerick | 1-25 (28) | Waterford | 0-17 (17) |
Munster SHC Semi-Final
Limerick secured an eight point win over Cork in this Munster SHC semi-final but the performance was patchy for periods.
Cork started well but the first water break was pivotal as Limerick were able to regroup and find answers to Cork's dominant start.
Limerick's critics have highlighted the lack of goals in previous championship seasons but Limerick after getting a reprieve from Nicky Quaid's penalty save went and scored two quick fire goals before the break to secure a gap they never relinquished.
The closing salvo opened the eight point gap but Limerick will be the first to admit that this was certainly not an eight point triumph as Cork continued to pepper Limerick defensively until the final whistle.
Goals: K Hayes 1, D O'Donovan 1.
Points: A Gillane 6 (6f), D Byrnes 3 (1f), C Lynch 3, P Casey 3, S Flanagan 2, G Hegarty 2, W O'Donoghue 1, G Mulcahy 1, D Reidy 1.
Munster SHC Final
This was very much a game of two halves. Tipperary simply dominated Limerick in the opening half and exposing massive space between Declan Hannon and Richie English in the heart of the Limerick back line.
Goals quickly followed for Tipperary who looked poised to win the Mick Mackey Cup but Limerick had other ideas with a performance which defied belief in the second half.
Limerick were a team transformed and Tipperary simply could not handle the pace and power all over the pitch. Seamus Flanagan inside was dangerous.
Kyle Hayes again providing a highlight reel with a moment of brilliance to score the goal of the season. His run from deep asked questions of Tipperary but they had no answers. The momentum had swung in Limerick's direction.
The defensive unit regrouped in the second half. Dan Morrissey in the full back berth provided height and ball winning ability to allow Declan Hannon to orchestrate in front of the full back line and launch attack after attack.
The second half performance was awesome but John Kiely and management had plenty of material to level at the players for an opening period performance which failed to hit the standards that this team expect.
Discipline was also mentioned postgame after Aaron Gillane was lucky to avoid an early shower after striking with the hurl on Tipperary corner back Cathal Barrett early in the second half.
Goals: S Flanagan 1, K Hayes 1.
Points: A Gillane 6 (4f), T Morrissey 6 (1f), P Casey 5, D Byrnes 4 (2f, 1 65), S Flanagan 3, G Hegarty 3, C Lynch 1, D Reidy 1.
All Ireland Semi-Final
This fixture was seen as a genuine banana skin fixture for Limerick as Waterford were coming into the fixture buoyed by superb wins over Laois, Galway and Tipperary in the qualifiers.
Limerick though took what Waterford had to throw at them for the opening quarter and took control of the contest tacking on point after point as Waterford struggled for scores.
The middle third were utterly dominant as Lynch, Morrissey, O'Donoghue and O'Donovan were getting on massive amounts of ball. Hegarty was also prominent with his attacking runs.
Waterford threatened a fightback until Peter Casey setup an attack which led to Aaron Gillane to slot home to the net. This signified the end of the contest despite Waterford looking for goals at the end but they found Nicky Quaid in superb form.
Limerick's performance was on point and the movement of the inside full forward line was a pleasing aspect. Flanagan and Gillane's movement too much for Waterford's full back line and scores followed at regular intervals.
The red card for Peter Casey and injuries to Diarmuid Byrnes and Barry Nash were the negatives. Casey's red card was quickly rescinded and the news on Nash and Byrnes is positive that they will start on Sunday.
Waterford again provided hope for Cork with the number of goal chances created at the end so it is something that Limerick management and panel have discussed in the leadup of this final.
Limerick are improving with each outing and if Limerick's middle third can secure a platform then Limerick should deliver their best performance of the season when it really counts. The All Ireland SHC final at Croke Park!
Goals: A Gillane 1.
Points: A Gillane 5 (4f), T Morrissey 5, S Flanagan 4, C Lynch 3, D Byrnes 3 (2f), P Casey 2, W O'Donoghue 1, G Hegarty 1, D O'Donovan 1 (f).