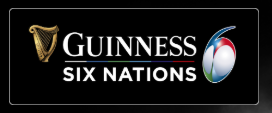 Apologies that I am late to the party here with regards to this topic. The news yesterday of a proposed 2025 introduction of South Africa to the Guinness Six Nations tournament at the expense of Italy has caused a reaction (mostly negative).
South African professional clubs will be playing European Rugby Champions Cup from next season representing the URC league in the process.
Given CVC private equity firm links to the URC tournament https://frontofficesports.com/cvc-capital-continues-sports-takeover/ as well as Guinness Six Nations tournament, this was an inevitable proposal. I for one would welcome South Africa into the tournament but not at the expense of Italy.
This proposal should be fair game for any tier two nation to compete in the competition as a result. I have constantly commented that Italy need additional support and investment from World Rugby much like the other tier two nations.
This proposal would do nothing for the sport by dumping a side who though progressing are not quite at the level of the majority of sides in the competition who are progressing at a greater rate year in, year out.
Are folks really considering dumping Italy out of this tournament after Benetton Rugby winning the Rainbow Cup last season? That triumph showcased Italian rugby in its finest form; the creativity, the attacking line. It would be an incredible gesture of betrayal if this proposal was sanctioned by the other tournament members.
Yes, it was demoralizing to see Italy take yet another thumping at Rome last weekend after some encouraging moments against France in Paris during round one (particularly the first thirty minutes). 30k crowd in attendance saw England win with relative ease and one would wonder on the national team's standing among the Italian sporting fanbase.
Each thumping is prompting throwaway comments on Italy and Georgia are then thrown into the mix who by the way are not even top of the Rugby Europe Championship!
Italy for a start need to look to their grassroots and current underage talent for inspiration. Their U20 win over England last weekend was a watershed moment. 6-0 triumph. Italy's underage talent on show are the future, the beacon of light for the country.
The other members of the Guinness Six Nations Championship surely will stick with their Italian counterparts to retain the side in any future rejig of the tournament. However, it should not mean for the exclusion of South Africa from the competition.
Adding an additional side into the tournament would mean six games for each side potentially. Each team having a bye week. Potential week off after round three of fixtures. Extra revenue streams and commercial opportunities in the process.
The bottom side would go into an one playoff against the Rugby Europe Championship winner. Nine week window to close out the competitions and could be scheduled in April until end of May when tracks are drying out, faster tracks would provide better rugby spectacles.
What is not being discussed are the tier two European nations in all of this. We have a Rugby Europe Championship tournament in progress producing some superb rugby currently.
Spain, Portugal and Romania looking to knock Georgia off their perch in this tournament. Portugal drew with Georgia in Tbilisi at the start of the tournament.
Romania and Portugal produced a superb test match with Romania winning 37-27. The creativity and variation of play was a joy to watch.
No one appears to be concerned that these sides are denied access to the current Guinness Six Nations tournament format at present.
Rugby promotion is paramount, we need new teams to develop, compete and challenge. How can they do this when they do not get the chance to play an Ireland, England, Wales, France, Scotland or Italy on a regular basis?
Until World Rugby and key competition organizers come together and look to breakout the calendar year into distinct professional club and test match windows, we are going around in roundabouts.
South Africa and Italy should continue to co-exist in this tournament whenever that idea is confirmed. It does little to exclude anyone from any competition but we should also take care of the the second tier nations who should be entitled to get an opportunity to get into this tournament also on a yearly basis!