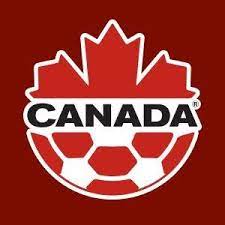 Saturday's draw relatively kind to the 7th-ranked Canadians, avoiding several heavyweights https://www.cbc.ca/sports/soccer/womens-world-cup-draw-1.6626131
This was the immediate reaction from cbc.ca website after the World Cup 2023 draw. The head coach Bev Priestman appeared more concerned about Nigeria and focusing on winning the group to avoid the likes of England in the knockout rounds upon initial reaction. 
Canada's confidence comes from being a traditional powerhouse in women's soccer. The Olympic gold medal secured in the Tokyo Olympics against perennial rival USA elevated the side to new heights. They are a traditional side tipped to go far in any tournament they play.
In this column, Hawkeye Sidekick reflects on the Canadian women's senior team and their form heading into this World Cup tournament.
Head Coach
Bev Priestman was appointed senior Canadian women's national team manager in October 2020 replacing Kenneth Heiner-Moller who served as national team manager from 2018 to 2020.
Priestman has vast coaching experience underage with Canada u17 and u-20 women sides. The English woman was an assistant coach to Phil Neville during his England's tenure from 2018 to 2020.
Form Guide
Let's have a look at the form guide since the Olympics Tokyo gold medal in the summer of 2021.
2021
October and November
It concluded with a series of friendlies. New Zealand visited Montreal and lost 1-0 to an early Leon goal. Canada finished off the year with a double friendly fixture against Mexico losing their first outing 2-1 and then drawing 0-0 in November.
2022
February
Arnold Clark Cup is a prestigious tournament (invite only). This year saw England, Germany, Canada, and Spain play in the tournament which was held in England. One win, one draw and one loss. All games extremely competitive where the highlight was a 1-0 win over Germany courtesy of an early Gillies goal. Canada drew with England and Priestman was impressed by an improved second half performance which led to an equalizer from Beckie. Spain showed their quality with the ball as they secured a 1-0 triumph over Canada courtesy of Putellas.
April
Two friendlies scheduled against Nigeria in Canada were held. These two fixtures have stuck out for Bev Priestman as the manager post the World Cup draw was very quick to complement Nigeria and how difficult they are to play against.
Two second half goals from Fleming and Gilles in Vancouver secured victory in the first friendly fixture but Nigeria adapted and secured a noteworthy 2-2 draw against Canada in Langford.
Canada have played massively impressive opposition during the leadup to CONCACAF Championship in Mexico.
June
Their last friendly fixture heading into this tournament was a home tie against South Korea in Toronto. A 0-0 stalemate the result but both sides showing good passages of play and gave Priestman an opportunity to run the rule over several squad players.
July
The CONCACAF championship saw impressive wins in Mexico against Trinidad and Tobago, Panama, Costa Rica and Jamaica but Alex Morgan's late penalty in the final broke Canadian's hearts. A game of fine margins. Canada leaving the tournament disappointed but taking positives from a deep run in the tournament.
September and October
Canada have kept very active as the year has concluded. September saw two fixtures in Australia to face the Matilda's. Two wins secured as Leon scored three goals in the two games to ensure Canada won the games 0-1 and 1-2 respectively in Sydney and Brisbane respectively. A good trip for Canadian management, backroom and players ahead of the World Cup in 2023.
Spain was used as a training hub for Canada's October internationals recently held. Cadiz was the venue for Canada's friendly against Argentina. A close affair opened in the second half as a Santana own goal and Lacasse late goal secured a 2-0 win for Canada. Jerez saw Canada secure a routine 4-0 win over Morocco. Fleming, Viens, Beckie and Lansey with the goals.
Overall Assessment
As you are reading this article, you should get the sense that this side are incredibly tough to breakdown. No team has scored more than one goal against Canada this year. This side have attacking threats all over the pitch; their set piece is outstanding and their counterattack devastating.
Players to watch
There are several standout players for Canada. Kadeisha Buchanan is a highly experienced center-back with over 120+ caps. She plays her football with Chelsea. A towering presence at both ends of the pitch and is ably assisted by the likes of Allysha Campbell (Houston Dash) and Shelina Zadorsky (Tottenham Hotspur). You can see why this team do not concede chances let alone goals.
The midfield is packed full of experience and quality. Sophie Schmidt (Houston Dash) is iconic for this side. The thirty-four year old midfielder has 216 international caps to her name and 20 goals. Desiree Scott (Kansas City Current) not far behind with 184 international caps. Jessie Fleming (Chelsea) with 109 international caps and 19 goals scored.
There is variety in Canada's attacking play. They vary their play well using out and out wingers or going direct at times to their striker. Janine Beckie (Portland Thorns) is their top goal scorer currently in this squad with 36 goals from 98 international caps: a sensational turn of foot and elusive with ball at her feet. Adriana Leon could be a potential Golden Boot winner in waiting. The Manchester United women's team striker has 27 goals from 90 international caps; a forward who is speed and physicality cause defenses massive issues.
You may even see the legend that is Christine Sinclair appear for Canada. The 317 international capped player with 190 goals is the record appearance and assist holder for the national side. A player who could provide timely contributions if required in the World Cup 2023.
Closing Remarks
Canada is seventh ranked in the world. I think that is doing the side a massive disservice. I feel that they are a top four side in the world along with USA, England and Germany. I would be surprised if Republic of Ireland, Australia or Nigeria secure any points against Canada in this group.
They are so well organized and can score from multiple sources. The confidence from the cbc.ca website is probably well warranted. I would expect Canada to top this group and avoid some big guns in the last sixteen. A side who could go all the way to the final under Bev Priestman.