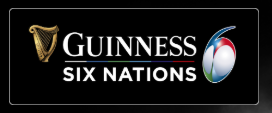 January has come and gone as we stride into February with gusto and enthusiasm. The Guinness Six Nations tournament is nearly upon us and it promises to be one of the most exciting and competitive tournaments in its history. Hawkeye Sidekick reflects on some of the key tournament preview talking points.
Ireland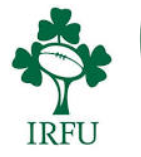 Will this Ireland side continue to deliver standout performances or will history repeat itself in a subdued tournament leading into a RWC tournament? This will be the key question that Irish supporters will be asking heading into this tournament. Two massive home games to France and England along with tricky away fixtures to Wales, Italy and Scotland will test the squad depth and form of the side.
Ireland went three from three in the November international series. Marquee wins against South Africa and Australia were intriguing fixtures showing defensive resolve but also identifying issues with the distinct lack of possession and territory during those contests.
Andy Farrell's selection at inside centre will be duly noted. Jamie Osborne comes into the squad but will management look to Aki and McCloskey for the Welsh match. Osborne will get game minutes but the question is when given that Robbie Henshaw once fully fit will come back into the setup.
The Sexton successor question is up in the air. Joey Carbery returns to Munster Rugby in an attempt to build up a body of form and performances while Ross Byrne and Jack Crowley duke it out for the backup ten berth. Yet another interesting call beckons from management. Do they go with consistent performances of Byrne or look to youth and flair of Crowley to unlock opposition defenses?
If Tadhg Furlong is unavailable, opportunity knocks for Finlay Bealham but questions on the position will be raised. Tom O'Toole hopefully gets game time in this tournament as given the RWC 2023, the front row depth chart will be fully tested. Ireland's depth chart beyond Furlong and Bealham is unknown.
Ireland need to deliver a strong tournament here but a trip to Cardiff is a tough fixture to start given the return of Warren Gatland.
Wales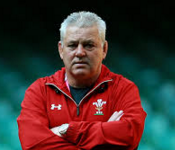 Wayne Pivac axed as head coach, Wales needed an assured replacement. Warren Gatland knows everything that there needs to be known about the national setup and regions. It is an astute signing heading into a RWC year. The WRU board who are under pressure due to off the field issues will be hoping for a swift upturn in performances and results starting with a win over Ireland this weekend.
Wales had a miserable 6N campaign last year. An emphatic home win to Scotland was the highlight but there were low points particularly against Ireland and Italy who won their first game in the tournament since 2015. Georgia secured a November test series win and then there was that Australian fixture.
Gatland will look for the pack to create a solid platform in order to unleash an exciting back line. The front five has Ken Owens and Alun Wyn-Jones but questions aplenty on the squad depth behind these incredible servants to Welsh rugby. There are concerns in the prop squad depth. Wyn Jones is a formidable scrummager but precious little minutes recently?
The back row for Wales is always competitive and excellent. Tipuric, Morgan, Basham, Faletau are quality operators. The Ospreys form guide in Europe looks good. Keiran Williams has produced superb front ball at centre. The side if they can produce a solid set piece and pack platform will rattle anyone in this competition and it is very seldom that Wales have two poor 6N tournaments. Gatland will look for aggressive line speed defensively and a good kicking game. Ireland beware!
England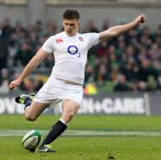 England sacked Eddie Jones who had the most successful tenure (wins) than anyone else in the position. The media have indicated that the England players were not too pleased with the dismissal but given professional sport, Steve Borthwick was summons from Leicester Tigers to provide a freshness and upturn in England performances and results.
There is an abundance of talent within this English side. Every position is loaded with talent but the fluctuation in personnel has resulted in a lack of cohesion in the game plan as well as disciplinary issues have thwarted the team's progression. Borthwick and Kevin Sinfield will look to create structure in the pack to allow Marcus Smith and Owen Farrell to create try scoring opportunities.
The ten jersey discussion is potentially an open question if England do not get off to a solid footing in this tournament. Smith has shown potential but there have been defensive vulnerabilities and does Borthwick fully commit to the player even though Farrell and George Ford are options? It remains to be seen so Smith must deliver from minute one.
The coaching blueprint from Borthwick on this side will be fascinating. How will England evolve their playing style under the new head coach? Playing what is in front of you mantra will be required at certain points during this tournament but will the England camp be confident to go with this approach.
The omissions of the likes of Nowell and May are a surprise. Owen Farrell will be under the spotlight for his tackle technique going forward. Disciplinary issues is a habit that at times can be tough to break, expect England to be let down on this front early in the tournament but a side well capable of producing a strong tournament particularly mid to end of the campaign as Borthwick and Sinfield identify their optimum lineup.
France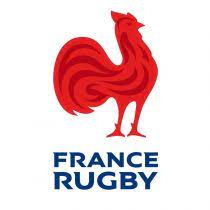 The reigning 6N champions. This is a marquee year for France being host of the RWC 2023 tournament. There is an unbeaten record to defend in this tournament (13 tests). Fabien Galthie will look to the Toulouse contingent for leadership in the pack, half-back and back line.
Baille is a world class prop, outstanding scrummager but his contributions in open play have evolved. A player capable of providing key contributions at key times to allow the likes of Dupont and Ntamack to shine with scoring opportunities deep in opposition territory.
The Toulouse half-back pair are a superb unit. Dupont will orchestrate, he will snip, he can deliver lightning fast ruck ball and his kick game is immense. Ntamack looks like he is ready to deliver his best form in this competition. His creativity and linkup play is world class and will allow the likes of Penaud to impress with ball in hand. Jaminet at full provides attacking and kicking versatility.
France for me are the favourites for this tournament. They will look to the Dublin trip in round two as a marquee fixture to evaluate their RWC 2023 chances. Cros, Jelonch and Alldritt are as packed a back row in this tournament. A formidable team and one which will take stopping.
If they were to win another grand slam, the expectation from the French general public for RWC 2023 will hit unprecedented heights. An additional pressure to take in a pressurised tournament. France will be a fascinating watch in this tournament.
Scotland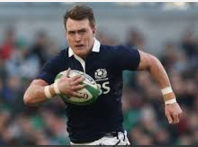 Scotland enter into this tournament with optimism. A competitive November test series campaign where the side were well in contention against New Zealand until the final quarter. There have been astute recruitment with the likes of Ben Healy, Ruairidh McConnochie. Cameron Henderson looks a super prospect.
Gregor Townsend and his side failed to consolidate a strong start to the 6N campaign. The euphoric win over England in Murrayfield was the high point as a comprehensive loss to Wales immediately afterwards in Cardiff put Scotland on the back foot. They never recovered and the pack squad depth chart started to get exposed later into the tournament.
Scotland will look to create high tempo in their play. The pack platform has improved but will it be good enough in this tournament? The defensive maul has been an issue in recent seasons and one where games have been decided given yellow cards to Scottish pack players.
The half-back options are impressive. Price, White and Horne have distinctive scrum-half styles and complement Finn Russell. The ten squad depth chart has improved given Ben Healy's arrival to the squad who provides a significant kick game and also an evolving passing game. Blair Kinghorn is a playmaker who looks to release his backs early and often.
Scotland will be buoyed heading into this tournament. The England clash will be a barometer whether the pack has improved significantly since last year to realistically create a 6N tournament tilt for the side. It would be a shame if Scotland's back line threat of Harris, Jones, van der Merwe, Hogg and Steyn saw little ball. Darcy Graham another quality back line option to be called upon when fully fit. The pressure has to be on Townsend to get this team firing on all cylinders after years of inconsistency.
Italy
Italy will look to build on a promising November test series. A marquee win to Australia and more evidence of try scoring capability in the side are welcome indicators for the tournament organisers. Garbisi brothers, Capuozzo and Allan will provide creativity aplenty.
Ruzza led the tournament last season with the most lineout catches (28). The front five though need to provide more improvement in scrummaging to allow the side to stay into games. There are better front fives in this competition and that would be a key issue right off the bat.
Italy will look to create space at every given opportunity but it needs structure at times. Italy their worse own enemy last season with some gifts to opposition; pass intercepts and back three defensive issues aplenty.
The hope is that Italy can build on last season's win over Wales in Cardiff but it will require more progression from Italy to get close to a win in this year's tournament. Wooden spoon favourites unless the pack can deliver superlative performances here starting with France at home in week one.