Match Report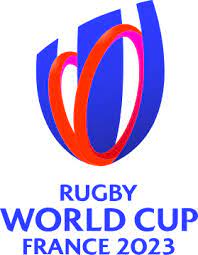 An incredible test match. This pool continues to deliver in spades. A game which could have gone either way. Breakdown battle off the charts. South Africa looked to impose themselves early. Ireland lineout under huge pressure with six lineout losses but significantly Ireland only three points down after the opening quarter.
The Springboks continued to pepper Ireland's line but manful defense and opportune turnover ball the key. The game rolled to thirty minutes in a flash. Cue Bundee Aki. Bundee Aki is having a wonderful tournament. His line break on thirty minutes the catalyst to create a platform. Ireland attacking on the front foot, quicker ruck ball and Mack Hansen was over.
South Africa after enjoying dominance now looking at a deficit to bridge. Etzebeth being tackled by James Lowe to conclude the opening half another huge emotional moment. Ireland in the opening period had to quell the South African onslaught. Peter O'Mahony huge and was a primary lineout target. Josh van der Flier continuing to tackle and put pressure on.  Everyone in green put in a massive shift.
Roll on the second half. South Africa on the front foot and after de Klerk long range penalty hit the posts, South Africa setup several impressive pack phases. Cheslin Kolbe did the rest. Unfortunately for South Africa, the kicking off the tee has been a thorny issue. Libbok and de Klerk efforts drifting wide. Eight points gone. This was cup rugby conditions, kick your pens.
Ireland soaking pressure maximised their attacking opportunities when presented. Sexton and Crowley nailing penalties. Bench impact from Ireland excellent. The energy and experience huge. Conor Murray and Ian Henderson personally stabilised the side and some key contributions. South Africa again peppering the line late on but more resilience from Ireland.
Ireland win and there is big improvement scope. Lineout calling needs to be revamped but this result is huge for Ireland and expect this side to improve and confidence renewed even further.
South Africa were excellent. An incredible test match. Pollard makes a huge impact in this tournament. The bomb squad had super moments. Fine margins tonight and still a massive threat.
Retrospective
A superb test match. No yellow or red cards in sight. We have been spoiled with some of the pool games so far in this tournament. The opening fixture between France vs. New Zealand was excellent but this contest was just immense from minute one. Both sides left it all out on the pitch.
The statistics from the game make interesting reading. Ireland had to absorb massive pressure from South Africa throughout but South Africa needed to make twelve more tackles than Ireland during this encounter (154 to 142). The set piece statistics were as expected. Ireland struggled early on the lineout with six early lineout losses. They finished 12/18 lineout where as South Africa were 80% lineout success (8/10).
The rucks won statistics showed how good both sides were in this area of play. Both sides with superb numbers in the nineties. Two outstanding sides in this area of play and they brought it in spades. The kicking off the tee is the statistic which really hits home. South Africa were 20% off the kicking tee compared to Ireland who were 100% with their kicking efforts. Fine margins last night and the kicking off the tee was pivotal.
South Africa as mentioned have plenty of positives to take from this outing. Their approach to the Ireland lineout was superb and yielded several lineout wins. Ireland's lineout unit will need to assess the performance last night. The complete unit lacked confidence early so it will be interesting to see if the lineout calls are adjusted given this cameo.
Willemse had a superb game from full back. He was dominant in the aerial battle and provided quality running lines from deep with seventy-three meters gained off twelve carries. There was some lovely offloading late in this contest from the bench who provided key cameos in set piece. The Kolbe try was well worked as well.
Ireland showed massive resiliency last night. The opening quarter would have been a fatal blow to previous Ireland teams in this competition. They hung in and secure some key turnover ball in that opening quarter. Bundee Aki continues to deliver massive performances and his line break in the second quarter from deep was a key match moment. The ability to execute and secure points when on offer will delight Ireland management.
Two week recovery for Ireland ahead of the Scotland game. South Africa should get the job done against Tonga next time out. As Faf de Klerk stated postgame, South Africa rarely make the same mistake twice. South Africa are a massive live threat in this tournament. This loss will galvanise them even further. You would not be surprised if these two sides renew acquaintances before the end of this tournament.