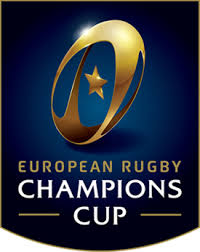 The European Rugby Champions Cup makes it seasonal bow this weekend, a weekend where teams will make statements of intent, a weekend where teams will unexpectedly under-perform and pressure to win in second round of the competition. Hawkeye Sidekick reviews the pools and wonders if anyone can topple the dominance of Saracens.
Pool 1: Quins, La Rochelle, Ulster, Wasps
An intriguing pool and one that looks far more difficult to call now than it did when the draw was first announced. Wasps look vulnerable in the pool; seriously depleted by injuries in both the pack and half-back areas. Joe Launchbury's absence has being hugely felt in the Wasps front five in recent weeks. One win in six league games tells it own story. The absence of Gopperth and Cipriani is a huge concern at the ten channel. Dai Young has being forced to evaluate the squad and talks of loan signings were uttered yesterday during their 38-19 reversal to Saracens. Can Wasps be in pool contention come January when the majority of their squad will be nearing a return? I have my doubts considering a tricky road trip to Ulster in the opening round. Rob Weber's absence at hooker is a massive blow as well; the injury list is crippling and it will be interesting to see how Wasps who were within one game of European Cup glory last season can respond.
Ulster's season so far is vastly improved to last season. The first four Guinness Pro 14 league fixtures saw Ulster play with a pace and expansive style which put up big scores against opposition. The last two league fixtures have being a mixed bag. A reality check on the road to Zebre Rugby where precision and work rate were exposed. The win to Connacht Rugby last weekend by 16-8 restored some confidence but there was a lack of cohesion in attacking play throughout. The side need to improve in all areas for the visit of Wasps this weekend who will look for open field position to strike from deep. Ulster's half-back partnership will be a key indicator given the absence of Paddy Jackson. Wasps as mentioned look vulnerable and Ulster need to be eyeing a bonus point win to get the campaign off to a flying start.
Quins squad is stacked with quality but the issue this season has being performance consistency. London Irish shocked a lethargic Quins on the opening day of the Aviva Premiership season but performances have picked up in recent weeks. John Kingston has vast experience in the playing ranks. Jamie Roberts, Danny Care, Chris Robshaw and Joe Marler need to provide leadership this weekend with a home game against the ambitious La Rochelle. The quality with ball in hand is superb but defensively at times can be exposed. The performance against Sale last weekend was a good indicator of where Quins are; superb tries scored but also soft try concessions due to lapses in concentration. This is a pool which may be a steep learning curve for Quins this season and the home visit of La Rochelle will make or break their ERC campaign.
La Rochelle. The surprise package of the Top 14 last season. A close knit squad who are capable of playing either tight game plan or throwing it out wide. All Blacks duo Tawera Kerr-Barlow and Rene Ranger arrive on France's west coast. Uini Atonio and Kevin Gourdon up front plus wingers Gabriel Lacroix and Vincent Rattez – topped up by experienced operators arriving in Gregory Lamboley and Geoffrey Doumayrou will pose serious threat for their pool opponents. However, the big question is where does this competition fall in priorities for the side? Their road trip to Quins and the squad selected for this fixture will speak volumes on their priorities this season.
Verdict:
Wide open pool. Wasps the pool favorites at the start of the season look vulnerable with the squad injuries. This potentially could open the door for Ulster but there is a lingering question on their road trip form from past seasons. Quins and La Rochelle are dark horses in this pool. Wide open pool, sense that there could be plenty of home wins in this pool which could dilute any chance of a second team emerging from the pool. Slight nod to Ulster given Wasps injury problems but this pool is far from certain.
Pool 2: ASM Clermont, Saints, Ospreys, Saracens
What a pool to start off with. Northampton Saints have started the season with promise and have had a good run of results. The pack is physical and excellent ball carriers. Can Dylan Hartley provide the leadership in set piece and open play to inspire those among him? The sight of former colleague Callum Clark in a Saracens jersey should be interesting. Lawes in the second row is an excellent option in the lineout, his work rate and tackle count is immense. Northampton Saints will relish the prospects of hosting all other pool teams and expect Saints to take a scalp or two in this pool.
Saracens continue to rumble on in ominous fashion. Their squad depth and cohesion has being very impressive this season and their demolition of Wasps was clinically done. A team who can beat you in the tight or open play. The pack is immense. No weak link in sight. George at hooker has elevated his performance levels since the Lions tour. The second row partnership of Kruis and Itoje is guaranteed set piece domination in the lineout. The absence of Billy Vunipola is a concern but the squad has dealt with the injury well so far. Wigglesworth and Farrell will provide excellent half-back options and the back line is abrasive in defense and attack. Barrett is an unsung hero in the three quarters. Goode is an astute full back operator and Wylde is a try scoring opportunist. No weak link and expect the team led by Mark McCall to march onto the last eight of the competition.
ASM Clermont. The perennial bridesmaid to the European Cup. Several near misses to the pinnacle of European Rugby due to lapses in concentration, game management issues. It has being an indifferent start to the domestic season; a couple of road losses already which have lacked the intensity and work rate require to win the collision battle. Clermont at home is a fortress and the battle with Saracens will be an excellent gauge if the French side have learned anything from last season's final showcase. Intriguing squad options but Nick Abendanon is such a pivotal player; plays off the cuff and his line breaks ooze quality.
Ospreys come into this European Cup campaign in disastrous domestic league form. The 19-18 reversal at home to Scarlets showed some promising signs but the fact that no try was scored and three conceded emphasized the lack of scoring threat from the side. Steve Tandy and management are under immense pressure to turn results around and the attacking and discipline sides of the game still need to improve. Jones, Biggar, Webb, Allen and Hook need to provide leadership but this pool looks daunting given their current form. A home fixture against ASM Clermont awaits in the first round; a must win fixture before an almost mission impossible fixture away to Saracens.
Verdict: 
Realistically, this is a two horse race with Saracens and ASM Clermont the form sides but if Northampton Saints can produce an early home win against ASM Clermont, all bets are off. Saracens to top the group, look imperious again this season and it will require an excellent well balanced side to dethrone them from their ERC crown. Clermont potentially with a runners up spot but their road form has being a concern.
Pool 3: Chiefs, Leinster, Montpelier, Warriors
Another incredibly tough pool. Exeter Chiefs at Sandy Park will be a fixture that none of the other opposition will fancy. The side sensationally won the Aviva Premiership with a well balanced pack and expansive style of play. They have started the season in similar fashion and are currently second in the league table. A side which other under-performing sides should look to and aspire to be; not the biggest budget in the league but the organization, cohesion of the club between community, fans, players and management is to the fore. Stensson will be asked to provide game management at ten and with Jack Nowell outside looking for line breaks, opposition will need to be weary of the outside threat. The pack will look to impose their will on games as well. A tough proposition and a side who will relish this pool.
Glasgow Warriors are the first side to visit Sandy Park in this ERC campaign. Given the performance of the Warriors in beating the Cheetahs last time out, confidence will be sky high. Dave Rennie has instilled massive belief in the squad and their decision to execute a fast, expansive style of play has seen the side put up big numbers against the likes of Munster. This is a season where Glasgow Warriors need to send a statement of intent in Europe; a quarter final berth last season but were humbled massively by Saracens on the road, a loss they never fully recovered in domestic league form. Solid squad. A side who will look to start the campaign with a positive result against the Chiefs. The pack need to bring their 'A' game to this pool given the challenges that loom large.
Leinster Rugby. A 23-17 win against Munster last weekend and overall a good start to the season. Sexton at ten has started the season in good form; his performance last weekend was on point. Game management and the use of the aerial bomb at the right time pivotal in the result. The concern if there is a concern is the fitness of Ringrose and O'Brien this weekend. These players are required for a fixture against Montpelier who will look for revenge after last season's elimination in the competition. Munster exposed defensive gaps in open field and this needs to tighten up this weekend. Leinster Rugby are the form Irish province in this competition, nothing more than a win (possible bp win) will do this weekend. Otherwise, the side will be in must win territory to Scotstoun; a tall order.
Montpelier are a side whose ERC ambitions remain unclear. Pienaar's arrival from Ulster Rugby has being a superb piece of business; increased squad depth at half-back and provided leadership in domestic league action. An abrasive pack will look to dominate in set piece; their home fixtures will be a daunting task for any of their pool opposition. A potent squad but realistically, will the French side harbor any ambitions of ERC glory? I have my doubts.
Verdict: 
This is a pool which is so hard to call. Chiefs will pose the pool opponents with all they can handle at Sandy Park. Warriors and Leinster Rugby though for me are the two form sides in this pool. Their fixtures will decide the top team in the pool. Glasgow Warriors slightly edge it for me with Leinster Rugby having to make do with one of the three runners-up spots.
Pool 4: Castres, Tigers, Munster, Racing 92
A tough of flashback as Leicester Tigers, Munster and Racing 92 renew acquaintances again. Castres provide the freshness in the pool and Munster have got the short straw by visiting Castres in the opening pool round. Castres historically have being an incredibly dangerous team in this competition early doors. Their selection policy away from home has left plenty of commentary but they will provide a stiff test for Munster Rugby in the opening pool stage. Castres may fancy their pack to seriously upset Munster Rugby who at times lacked the physicality to create a platform for their side. Munster Rugby's ten position is another selection dilemma for Erasmus. Who gets the nod? Keatley and JJ got their cameos last weekend or does Erasmus go for type in Bleyendaal. Intriguing selection posers.
Castres enter this competition in reasonable form. Their home result to ASM Clermont two weeks ago is warning enough for Munster Rugby to focus on this fixture. Their style of play is a blend of abrasive pack work rate and off the cuff back play; line breaks from deep in open play a hallmark. Castres will look to their second row to disrupt opposition.
Leicester Tigers have started the season in relatively good form, a welcome morale boost after a troublesome year last season where Cockerill and Mauger were given their marching orders. O'Connor has arrived and the team are back to their fundamentals; solid pack platform setting up pace out wide where May has excelled this season with an impressive maul of tries. Leicester Tigers will look to their home form to setup their challenge in the pool; their December fixtures against Munster look make or break for both sides.
Racing 92 have points to prove in ERC this season. They never really got going last season. Munster enjoyed two bonus point victories last season; the road trip was particularly poignant in the aftermath of Anthony Foley's untimely death. Like other French sides, questions on ERC being a serious priority and expect yet again some fringe players getting game minute on road trips. Home games will be tougher for pool opposition but Racing 92 given their position in Pro 14 may look to consolidate in league. The other pool opponents could be sniffing for bonus points as a result.
Verdict: 
Castres and Racing 92 motivation in the ERC season will be key in the outcome of this pool. I suspect two teams will emerge from the pool. Munster Rugby and Leicester Tigers potentially are the teams to benefit and expect both to get through to the last eight of the competition. On paper, not the toughest pool phase.
Pool 5: Bath, Benetton Rugby, Toulon, Scarlets
When this pool was first announced, Benetton Rugby's name in the pool was a moment to rejoice secretly but their form in the Guinness Pro 14 campaign indicates a side on the upward curve who will not roll over and be the customary ten point pool win maul of recent season. A couple of wins early doors has really increased confidence in the squad and Bath Rugby have being warned if they do not execute, the Italians will punish any sloppiness. Despite my musings though, it looks a tall order for the Italians with two excellent outfits in Scarlets and Toulon in the pool to advance any further in the competition.
Scarlets' won the Guinness Pro 12 league with gusto last season playing an expansive style of rugby complemented with a new found abrasive front five. This trend has continued. Parkes at twelve has played excellently this season and with the arrival of Halfpenny to slot over any penalty kicks,, Scarlets look primed to keep the scoreboard ticking over. The loss of Davies in the back row may be a factor against Toulon but Scarlets look well capable of beating the other opposition.
Toulon is a side in transition given the coaching upheaval last year. No cohesive long term plan at the club (was there ever?) and the results so far in the league have being a mixed bag. The side look vulnerable on the road. The home fixture against Scarlets this weekend will be pivotal in determining the outcome of the pool. Bath Rugby come into the competition under the radar; a proud club who look to play in the right manner. Bath Rugby will not fear anyone coming to the Rec and their fixtures against Scarlets will be interesting to note. Their league form has being mixed; their road form is a concern but their expansive style of play should contribute to a pool which will entertain with plenty of bonus point try points.
Verdict: 
Hard pool to call. Benetton Rugby will provide new found confidence and resistance; expect one of the other three teams to struggle against the Italians in a specific fixture and could spell doom for their ERC ambitions. Scarlets get the nod given their recent Pro 14 form but their front five performances need to be on the money to advance. Toulon potentially will be other team to advance.