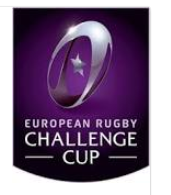 The European Rugby Challenge Cup, a competition which has had a mixed response from teams in recent seasons putting out second and third string sides leading to one sided results. Hawkeye Sidekick casts his eye on this season's tournament.
Pool 1: Bordeaux, Dragons, Enisei-STM, Newcastle Falcons
Enisei-STM enter the competition hoping to continue their progress from last season. The Russians will look to home advantage as an opportunity to shock their pool opponents but it is a tall order given the quality in the other teams. No distinct form guide for Enisei-STM and one suspects that this side will be taking to school in their road trips.
Dragons. New brand. New identity. Renewed pride in the Gwent region. The season so far domestically has being a mixed bag but Bernard Jackman has being keen to point out that this is a work in progress and that the season will be used to evaluate a youthful squad and determine where reinforcements are required. Dragons have their work cut out given that they face Bordeaux Begles and Newcastle Falcons.
Newcastle Falcons have really impressed this season in the Aviva Premiership. Dean Richards has assembled a squad whose physicality in the pack has set the platform for Toby Flood to unleash a potent back line. Falcons loss to Exeter Chiefs last weekend showed the good and bad of the side; their invention in open play was excellent but they were exposed in the set piece exchange, giving away penalty and territory with devastating consequences. A side who will fancy their chances of progression.
Bordeaux Begles are the form side of the pool but as you will gauge as you read this article, the attitude of the French sides to this competition in recent years has being underwhelming. Will Bordeaux embrace the competition and field strong sides? If they do, then the squad is stacked with talent. The enigma of squad selection opens the door for Newcastle Falcons truth be told. Even with their third team, Begles should have too much for Enisei. After that, it is anyone's guess.
Verdict: 
If Bordeaux Begles embrace the competition, they top the pool without question, Otherwise, Falcons come into the equation as pool winners. I suspect that both sides will advance to the last eight of the competition despite Dragons trying to upset the form guide. Enisei-STM will be the cannon fodder of the pool and expect the try scored count in this pool to be ridiculously high.
Pool B: Cardiff Blues, Lyon, Sale Sharks, Toulouse
An excellent, competitive pool. Toulouse will use the tournament to rebuild after a traumatic season last year domestically. Europe was a little better but were ultimately humbled by Munster in the last eight of the competition exposing conditioning issues in the pack allied with weak outside defense. Toulouse are a side who will take this competition seriously; their European record is beyond reproach and with a quality pool, management will look to remain focus with a mix of experience and youth.
Cardiff Blues have endured a miserable season on and off the pitch. The lack of financial backing leading to van der Merwe being dealt away from the club before he played a fixture with the side during the summer spoke volumes. The form on the pitch has being disappointing but a couple of bright spots in the one point loss to Warriors at home and a comeback win against Dragons were performances full of endeavor and spark. Tom James continues to excel out wide. Josh Navidi continues to be a leader in the pack whilst Sam Warburton recuperates from injury. A pool which Cardiff Blues will relish; expect them to be competitive at home and in the shakeup come the later rounds but the distinct lack of squad depth is an question mark for the side. Wait and see approach.
Lyon are the standout side of this pool but question marks remain on where this competition falls in their priority list. The squad is stacked with the likes of Michalak, Wulf, Fourie, Armitage. If they decide to take this competition seriously, then they qualify as pool winners no question but if they decide to blood academy and fringe players, then they will be out before December. A road trip to Cardiff Blues to start will answer plenty of questions on their motives in this competition.
Sale Sharks have endured a mixed set of results domestically. Steve Diamond can call upon the quality of Josh Strauss, Faf de Klerk and Josh Charnley (rugby league convert). The local indigenous talent in the squad is a work in progress and the pack potentially may be exposed on set piece to prevent a serious play for qualification. Pool opponents will not relish a fixture to Sale but the squad depth of Toulouse and Lyon would suggest that the Aviva Premiership side are up against it.
Verdict:
A pool which will be worth watching particularly the fixtures between Lyon and Toulouse. They are the top sides of the pool and expect them to advance to the last eight of the competition despite good efforts from Cardiff Blues and Sale Sharks. It all depends on squad selection from the French sides. If they commit to the competition, then it is an open / shut case.
Pool 3: Agen, Gloucester, Pau, Zebre Rugby
An interesting pool but one that Gloucester Rugby should be confident of progression. The West Country outfit have loved this competition in recent seasons. This competition should provide welcome relief from domestic action where it has being a struggle. A badly needed win against Saints last time out was required to stave off immediate relegation concerns. The squad has raw potential, should advance to the knockout rounds but the squad depth will then be tested.
Zebre Rugby have being a positive story for the Guinness Pro 14 season. They were expected to struggle massively this season due to their late preseason, squad personnel (developmental) but their results have being decent. The home win against Ulster Rugby two weeks ago was a highlight. Michael Bradley will realize that the squad depth is an issue but will look to see how his charges compete against the likes of Gloucester Rugby in this competiton. Expect the Italians to upset one of the French teams at home but ultimately the road form will be their undoing.
Agen and Pau are teams which could have little interest in the competition. Hard to argue a case for either side to progress. Pau out of the two might have more appetite given the squad profile with a couple of ex-Munster players in the squad to reignite European Cup passion but these sides have shown in the past that this competition is well down the priority list. Pro 14 survival is paramount. Expect a couple of wins from both at home but their squads away from home will leave the tournament organizers with headaches.
Verdict: 
Gloucester Rugby to advance. Zebre to upset the odds with a couple of wins. The French sides will fulfill the fixtures. One coming out of this pool.
Pool 4: Edinburgh, Krasny Yar, London Irish, Stade Francais
The second high quality pool of the tournament. Krasny Yar are going to be given a torrid time in European action, little is known about this outfit but suffice to say that the other sides in the pool will target ten points from their two games against the Russians. Whipping boys.
The other three teams have historically taken the competition seriously and expect several superb fixtures this season. Edinburgh Rugby under RIchard Cockerill will look to build momentum into the Pro 14 campaign, look for his side to create and score tries, a facet of play which has being inconsistent domestically. Hidalgo-Clyne, Tovey are quality half-back operators and expect the side to build the sufficient platform to put points on the board.
London Irish are back in the Aviva Premiership but with it, they have being exposed in back and pack play this season. An opening day win against Harlequins was the highlight but there have being drubbings in recent weeks. Leicester Tigers used their dominant pack to secure a bonus point try win. London Irish will look to compete well at home but given their position in the league, it might be a case of blooding fringe players if results go against them in the earlier fixtures. Squad depth concerns?
Stade Francais. If certain owners had their way, Stade Francais and Racing 92 would have merged into a juggernaut Parisian club. Thankfully, that has not happened and Stade Francais will look to an extended European Challenge Cup run. Stade Francais have embraced the competition and this season should be no different even though their league position is disappointing right now. Squad is talented and should be the form team of the pool provided that there is no strategy change to ditch the competition.
Verdict: 
It looks like a shootout between Stade Francais and Edinburgh Rugby. London Irish squad depth is a concern and with a debut Aviva Premiership season, is it as much a priority as it once was? Krasny Yar, thanks for coming. Top two will secure quarter final spots.
Pool 5: Brive, Connacht, Oyonnax, Worcester Warriors
Oyonnax's decision to move their Connacht fixture to Geneva speaks volumes; boost crowd attendance for a fixture which they have little interest in. Brive could be potentially painted in the same statement given their squad selections away from home in this competition in recent years. Both teams will compete at home but away from their familiar surroundings could be another story.  This pool to me looks like a straight fight between Connacht and Worcester Warriors.
Connacht have a new head coach but the fall off of last season has continued. Lapses in concentration on restarts have killed the Westerners in recent weeks much to Kieran Keane's frustration. Muldoon's withdrawal against Ulster Rugby last weekend is a blow and one wonders how much the talisman will be out for. There is genuine attacking edge to this side; expansive in nature with Aki a dominant force at twelve. The issue is consistency and is something that will be built in the coming months. Bonus point wins at home are paramount for pool qualification.
Worcester Warriors are struggling for form and consistency this season domestically. Their work rate is high but their squad depth quality has being exposed in set piece and general open play. Opposition have worn the side down and created tries in the last quarter despite the experience of Stringer, O'Callaghan. League survival is the aim; this competition could potentially build confidence to compete better domestically.
Verdict:
The French sides commitment to the tournament will be exposed in their squad selection on road trips, vulnerable and will leak bonus point try points for sure. Connacht and Worcester Warriors must address consistency issues, slight edge to Connacht given their squad depth is slightly better. A race between the two teams to secure that final qualification berth given the expected points tally in other pools.