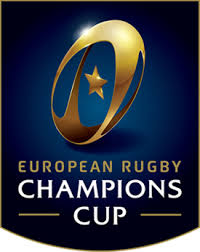 It is the make or break round in the pool phase of the European Rugby Champions Cup for a host of teams. For others, the European odyssey is already up but they could play their part in upsetting the form guide and denying their opposition a playoff berth. Intriguing stuff. Hawkeye Sidekick previews the action.
Pool 1: Do or die for Ulster Rugby. Wasps have bonus point on their mind
Before the fourth round of pool games, La Rochelle were the standout team of this pool. Their direct running, uptempo, free flowing offloading game had their pool rivals in a tailspin until Wasps pack shut down the French side with a victory built from the pack which has opened the pool into a three horse race.
La Rochelle travel to Belfast to face an Ulster side who have endured contrasting fortunes in recent Guinness Pro 14 games. After a road trouncing away to Connacht Rugby before Christmas, it did not look good for Les Kiss' charges as they trailed Munster Rugby 0-17 on New Years Day but a spirited fightback coupled with Munster Rugby discipline issues resulted in a bonus point win.
The victory should have boosted confidence and with the international contingent in place to play Leinster Rugby, what could possibly go wrong? Everything. Ulster Rugby were taken to the cleaners by a rampant Leinster Rugby. Larmour continuing to earn media plaudits with a brace while McFadden impressed with some eye-catching line breaks.
Ulster Rugby's video analysis of the RDS massacre should be binned as it was a video nasty for all units. Line speed defensively was slow and the unforced error count with ball in hand gave Leinster Rugby easy field position to score. A must win game for Ulster Rugby, one would hope for a response from the Irish province but they are coming up against La Rochelle who have plenty of weapons in the arsenal.
La Rochelle's pack will look to the Munster Rugby fixture for their primary objective; build set piece dominance which will yield scores. The Ulster pack have at times looked extremely vulnerable and the arrival of Marty Moore in the front row cannot come quick enough next season. The scrum has creaked and the line-out has being inconsistent at times. The Ulster pack need to front up this weekend.
However, Ulster Rugby also need to contend with the offloading play of La Rochelle from anywhere on the field. Any loose kicking will end in disaster and La Rochelle will relish the promised dry weather on tap for Belfast this weekend.
I feel for Les Kiss this season. A squad well capable of competing has being wholly inconsistent in game time execution and then you add the legal problems of Jackson and Olding, leadership has being exposed when the international contingent have not featured.
Hoping for an Ulster Rugby win (heart over head) but there is so much amiss at the club (playing / managerial side) that La Rochelle enter this contest as firm favorites. If the visitors can stifle Ulster Rugby early doors, a bonus point try win is not out of the question and could prompt talks of a reshuffle in the Ulster Rugby managerial ticket.
In the other fixture of this pool, Wasps realistically need to secure a bonus point try win to put pressure on La Rochelle and Ulster Rugby. Wasps have secured Dai Young's services for an extended period but the performance against Saracens yesterday was disappointing. Saracens are coming back to their old self but Wasps failed to stifle in the pack to cause the upset, flat performance.
Quins enter this contest with little to play for. A squad who have massive upside with ball in hand but have being exposed by their line speed defensively. It will be interesting to see how Quins approach the next two European Cup fixtures.
Do they play a full hand this weekend or do they allow fringe squad players to increase their game minutes? I think the latter and if that is the case, expect Wasps to come away with a bonus point try win. The pool to still in the melting point come the final pool of games. Ulster Rugby hopefully will be there for a winner take all contest at Wasps but that is a big if. Prove me wrong Les Kiss and Ulster Rugby!
Pool 2: Liberty Stadium showdown. Clermont poised to secure QF spot.
The key fixture in this pool is the clash of Ospreys and Saracens. After their second round fixture, few would have expected this specific fixture to take top billing but so it has due in part Saracens injury list resulting in back to back losses to ASM Clermont and Ospreys securing ten points from the hapless Northampton Saints.
Ospreys warmed up for this fixture with a 28-27 victory over Cardiff Blues, a strange fixture as the Ospreys had the game well in hand going into the final quarter but a couple of tries for Cardiff Blues setup a nervy ending. The contest saw Webb and Biggar in sublime form. Webb at scrum-half was his industrious best, probing for line breaks and his quick ruck ball to BIggar had Blues defensively in trouble.
Saracens will be happy to see the back of December. January has started in ominous fashion for all their opposition. A road trip win to Leicester Tigers arrested the losing streak and they have not looked back since. Their demolition of Wasps on the road was season defining. The manner in which they physically imposed their will on Wasps was sensational.
The usual suspects are starting to come back to their first team. Billy Vunipola is a monster with ball in hand and sets a massive platform for the likes of Farrell to exploit. It will be interesting to see how Ospreys look to offset the influence of the number eight but the pack possesses other threats with George, Kruis looking back to the form of last season.
Ospreys need to stifle at the breakdown so the focus will be on Tipuric to control proceedings. It is an intriguing contest, plenty on the line. The vanquished are certain to be eliminated from European Cup action so nerves could play massively.
Ospreys' form has improved in recent weeks but I fear for them against Saracens given yesterday's performance and win. They will soak up the early promise of the Ospreys, keep the scoreboard ticking over and when Ospreys are forced to chase the game pounce for try scoring opportunities. Saracens to win but this will be a close encounter.
ASM Clermont. An enigma for me personally. It will be interesting how the side react from their 58-6 thumping to Racing 92 last night. Yes, ASM Clermont named quite a number of fringe players for the fixture but they were destroyed in all facets of play at the U Arena.
The good news for ASM Clermont is that they travel to Northampton Saints who assisted by sheer incompetency from Gloucester Rugby to close out a rugby game arrested the losing streak which cost Jim Mallinder his job last month.
Northampton Saints despite the victory last weekend are a club in crisis. The team lack confidence, leadership all over the park. Hartley is unconvincing at best right now and ASM Clermont should target the set piece where the scrum could be a key weapon.
Alan Gaffney has being brought into the Northampton Saints club to put structure and order in place but the season is finished, time for shrewd recruitment both on and off the pitch. The lack of energy in the side over the festive period beggared belief and ASM Clermont have little to worry about here. Bonus point try win on the cards. QF berth and home fixture secured with a game to go.
Pool 3: Leinster Rugby in control. Montpelier in must win territory
The key fixture in this pool is at Sandy Park. Exeter Chiefs have the potential to eliminate Montpelier with a win here. Their shock road trip in France will boost confidence in the Exeter Chiefs ranks who performed well against Leinster Rugby.
Montpelier Rugby need to produce a performance this weekend to show their intentions for the rest of the season. Their road trip win over Glasgow Warriors was a good starting point but it needs to continue here with another road trip win to give the French side an opportunity to secure a playoff berth.
Nadolo will be expected to pose the threat out wide and his presence and line breaks in recent weeks will mean that Exeter Chiefs will have to double / treble cover the Fijian, meaning more space for his inside colleagues potentially.
This is a fixture where Rob Baxter's team selection will be key. There is an outside chance of securing a playoff berth and with a 28-20 reversal to the Newcastle Falcons fresh in the mind, perhaps the head coach will throw his first team out to right a few wrongs.
Too close to call. Exeter Chiefs have learned plenty in this European Cup campaign and I think they may hit the fatal blow in Montpelier's European Cup aspirations this season. Exeter Chiefs to win by seven points thanks in no small part to their pack.
Glasgow Warriors are out of Europe. What a statement given their Guinness Pro 14 campaign to date. They travel to the RDS to face a Leinster Rugby side who will look to secure the home quarter final berth with a bonus point try win.
Both sides come into this contest with excellent Guinness Pro 14 outings under their belt. Glasgow beating Edinburgh and Zebre Rugby with ease, their expansive offloading play if given time and space will cause Leinster Rugby problems but here lies the problem. It is against Leinster Rugby.
Leinster Rugby are probably the form side of the competition this season. Their Guinness Pro 14 league campaign over the festive period oozed class and showcased their squad depth putting Munster Rugby to the sword with ease. Connacht Rugby did pose problems but still a W in the result column before they dismantled Ulster Rugby with the minimum of fuss.
Glasgow Warriors will look for an open contest but Leinster's defensive line speed is excellent. The hosts pack will also look to assert platform dominance buoyed by their performance against the Warriors early in the competition. The Glasgow Warriors pack were second best, set piece was dismantled and Leinster Rugby secured the bonus point try win.
1pm Sunday kickoff at times can be labored affairs but the Leinster Rugby faithful will be up for this fixture from minute one. Glasgow Warriors will contribute massively to this contest but again team selection from the visitors will be interesting. Leinster Rugby bonus point try win for me here.
Pool 4: U Arena showdown. Castres look to extend Tigers misery
No guesses where the key fixture of this pool is. The U Arena looks an amazing venue to play rugby. The roof clad venue only adds to the atmosphere and there will be fireworks on Sunday afternoon even more so due to Racing 92's 58-6 demolition of ASM Clermont last night.
The pace and speed of play from Racing 92 in this performance will have focused Munster Rugby minds last night. The breakdown area is one where Munster Rugby will need to stifle and slow down as ASM Clermont were blown away in this facet of play. Quick ruck ball and with Nakarawa relishing the dry track and weather conditions, it was one way traffic.
Teddy Thomas has emerged as a real back line leader for Racing 92 this season. His ball carrying in recent weeks has being on point and his try last night showed the physicality, footwork and composure of the player. A fixture which Munster Rugby will need to perform at a high level to get anything from the contest.
Munster Rugby have had a shaky number of weeks. The loss to Leinster Rugby on St.Stephen's Day was a jolt to the system and the fringe side that took to the park against Ulster Rugby were unerring for the opening period only for indiscipline and an upsurge of Ulster Rugby back line form to loss. The Connacht Rugby win was welcome, but discipline was still an issue, plenty to work on this week.
Where can Munster Rugby hurt Racing 92? The pack set piece has being on point this season and it is imperative that the front five start well. The fast track conditions will take time to adjust but if the front five can provide a platform, this game is pretty much in the melting pot.
The breakdown point has being mentioned and then it is down to the half backs to provide leadership and game management when necessary. Murray and Keatley's partnership continues to blossom. Keatley at ten has being the story of the Munster Rugby season, pivotal figure given the injury and form issues of his other colleagues vying for the ten jersey.
The three quarter line will look to vary the game plan. Chris Farrell looking to bring the game to Racing 92. Rory Scannell looking to vary the game plan with some deft kicks behind for the likes of Earls, Zebo and Conway to exploit.
Munster Rugby will be focused. Discipline will be on point. Racing 92 will need to produce a stellar performance to win this encounter, sense that this will be close and if Munster Rugby can come away with a loser point, then their destiny is in their own hands ahead of the Castres home game.
Racing 92 performance at the weekend has focused minds of everyone associated with Munster Rugby. It was as impressive a display seen all year but Munster Rugby love a challenge. Expect fireworks at the U Arena!
Leicester Tigers on the other hand cannot wait for this European Cup campaign to be over. A promising start to the pool has evaporated due to back to back Munster Rugby losses. Management calling foul of different officiating crews but this is one element of the issues facing the club. The pack has being overpowered in recent weeks by the likes of Saracens and Exeter Chiefs.
The back line have shown potential but unforced defensive lapses have allowed opposition easy scores. George Ford and Ben Youngs have looked to stem the tide but there has being too many issues in the game plan to arrest the losing streak.
Castres at home are a different animal to the side who go on European Cup road trips. Given that they were hammered by the Tigers in round two of this pool, suspect that the French side will look to name a first team full of regulars to right a couple of wrongs.
With a vulnerable Leicester Tigers pack arriving, Castres should shade this encounter to extend the misery for Leicester Tigers who will look to more recruitment in the pack to increase competitiveness next season.
Pool 5: Recreational Ground winner take all. Toulon to take big step in playoff berth race.
Friday night should the potential game of the weekend. Bath and Scarlets look that loss will mean elimination from Europe this season. The pressure will be massive and it will be interesting to see the approach both sides take to the game.
Scarlets probably enter this contest with more pressure on their shoulders. Their loss to Bath Rugby in round two was a hammer blow and exposed issues in the pack. The expansive style of play was stifled by an efficient Bath Rugby back row who slowed down ball along with the nasty weather conditions. Scarlets were unable to get their expansive style of play going.
Yes, they have recovered well to secure ten points from Benetton Rugby but this is the real acid test. Is this Scarlets side capable of performing and securing a road trip victory? Can their front five build a platform in a hostile environment? Result over expansive play is required this weekend.
Bath Rugby enter this contest with a decent festive period under their belt. Their victory over Worcester Warriors showcased their undoubted pace and tempo in the back line while the pack were competent in setting up try scoring opportunities. Loew is such a key player on Friday night. If available, his breakdown work could be decisive.
The proverbial cliffhanger at the Recreational Ground. Bath Rugby to shade this contest with a composed, pack focused performance creating penalty scoring opportunities for Priestland to convert. Scarlets will have their moments but this is a fixture where it is all about the front five and the hosts edge it for me.
Benetton Rugby took the notable scalp of Toyota Cheetahs last weekend. A key morale booster ahead of a daunting trip to the South of France to face a Toulon side who are due to score heavy in this pool. I sense this could be the fixture.
Toulon got out of jail in Italy and will not make the same mistakes as before. The pack and back line cohesion issues is for another day but this looks like a bonus point try win for Toulon despite the best efforts of Benetton Rugby who will look to remain in contention until the final quarter but the three quarters look ominously placed. Nonu rampage. Toulon bonus point win to get them tantalizingly close to a quarter final berth.