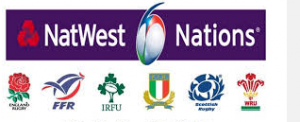 The first round of the Natwest 6 Nations tournament is now in the books, a round which saw two massive blowout wins but saw a gripping exciting finale in Paris. Hawkeye Sidekick reflects on the action.
Ireland win in Paris courtesy of Le Drop
The RTE Radio 1 commentary of Michael Corcoran and Donal Linehan in the last five minutes of the France vs. Ireland clash was riveting stuff. Corcoran living every single Ireland phase. Forty-one phases. Forty-one phases of solid, controlled passages of play.
Sexton's diagonal kick to Keith Earls was an extraordinary play given the context of the contest. The kick needed to be on the money. The kick needed to be taken by Keith Earls. The ball needed to be controlled and won at the breakdown. Mission accomplished. France forced to make even more tackles.
The Ian Henderson carry as well during this drive was notable, the ball carry was subtle but the extra yard or two gained by the Ulster second row colossus allowed Ireland and the half backs to decide when to move into the pocket for the critical drop goal attempt.
Given the slippery and wet conditions, it was a sublime drop goal effort. The pass from Murray was on point, gave Sexton the optimum opportunity to secure the match winner. A few anxious moments but the drop goal was good. Cue Ireland's celebrations. Cue crestfallen French players and fans.
It was an incredible climax to a game which was at best an arm wrestle affair. Ireland content to put points on board as early attacking promise in the back field was quickly snuffed out.
France future bright?
With all the chaos and turmoil surrounding the French national side, it was a stirring performance from Le Bleu. Brunel's youngsters showed their potential but it was Teddy Thomas' sublime line break which was the French highlight. A sublime line break which left Stockdale for dead. A try which on another day would have being fitting to win any international test match.
A heartbreaking loss but grounds for optimism for Brunel and France if they can curb the disciplinary issues. If this squad gain continuity, then France will be competitive but it is a big if.
The negative point is the farce of the HIA rule and France claiming that Dupont's withdrawal was HIA specific; fair play is alive and well in the context of this rule being exploited to the maximum.
Ireland need to improve
Ireland win but there was plenty of scope for improvement. Despite controlling possession and field position for long periods, there was a succinct lack of creativity to unlock the French defense.
The tactic was to leverage the pack to crash over but France were resolute. The back three were given precious little ball to work with and the three quarters while defensively sound were struggling to make any attacking line break impact.
The French try will be scrutinized during Ireland video analysis this week. The quick line out and swift exchange of passes which saw Thomas released into open field saw lapses in defensive cover, even more concerning was how Thomas was able to evade several Ireland tackles enroute for the try.
Stockdale's attacking prowess is superb but the defensive side of his game is a work in progress. Thomas easily evaded his defensive effort, no doubt something Schmidt will have noted.
Only a third win for Ireland in Paris and is something to cherish but let us be quite frank that this was not an exceptional French side. The manner in which the game threatened to move away from Ireland in the final quarter is a source of concern. The penalty count increased. The ball carrying suddenly was not yielding much in the way in gain line advantage for Ireland. Only for France to squander a missed penalty conversion, Ireland would not have won this contest.
I will end this section by highlighting the performance of James Ryan. This was a fixture which Ryan needed to perform and his work rate, tackle count and ball carrying was sublime throughout. His set piece was executed flawlessly and has put himself into pole position to partner Ian Henderson for the rest of the tournament. Dan Leavy was heroic when introduced; he continues his impressive provincial form and continued the good performance of Josh van der Flier. Stander was incredible in that last quarter, winning a vital penalty at the breakdown and then carried seven times during the game winning score.
England ominously placed as Italy struggle
The England performance today for an opening fixture in the tournament was ominously good. When you consider the injury to Ben Youngs early doors, England could have being forgiven for not executing with cohesion but with Danny Care, they seamlessly turned on the after burners to trounce Italy.
Credit Italy though. They battled bravely to keep with England in the opening period. Parisse again heroic in the pack and the positive of this fixture was the performance of the back three who looked threatening with ball in hand.
However, the incessant tackle count was going to catch up with Conor O'Shea's charges and the second half was a procession for England. Italy did score a second try and had another effort chalked off for a forward pass but England never really looked threatened.
Sam Simmonds. Remember the name. The back row player had a superb outing and his tries showcased his capability perfectly. Explosive power, game awareness and speed off the ruck. Italy were unable to compete at times with the English back row player.
There were elements of the performance which Eddie Jones will review and look for improvement. The penalty count at the end of the opening period was pretty high and another officiating crew may have sent an English player off for deliberate kill the ball.
Italy's back three threatened at different times during this contest and May's defensive positioning was exposed for the opening Italian try. May is superb with ball in hand but defensively there are question marks in his defensive play, something better teams will look to exploit.
England though were impressive. The set piece was on point and the key England players delivered. Itoje, Lawes and Launchbury gave England a solid line out platform and with Mako Vunipola marauding on several ball carries, it is going to take a special forward pack unit to stifle this side.
The half-back partnership was excellent despite the early injury to Youngs. Care is a superb player who loves create line breaks for others. His game awareness gave Ford at ten sufficient time to execute and with Farrell outside, the back three containing the dangerous Watson were enjoying themselves in the Rome sunshine.
For Italy, this was a chastening second half performance. Their efforts in the opening period undermined by lack of front five platform and no impact off the bench allowing England to pick and choose line breaks in the final quarter. Conor O'Shea has a monstrous task in front of him to make Italy competitive, still well short and with an Ireland side eager to improve their attacking play this weekend, you would fear for the Italians.
England continue to march on ominously and it will be interesting to see how Eddie Jones' charges evolve as the tournament progresses. The scrum-half cover will be examined now with Youngs knee injury but it was as good a performance that England could have wished for.
Wales blitz disappointing Scotland
This was a fixture which I had a hard time predicting last week. Scotland's form heading into this fixture was impressive; fifty points against Australia last November and running New Zealand extremely close but the historical monsters of heavy losses at Cardiff were also running through my head. I had tentatively edged for Scotland but the prediction was blown out of the water within the first ten minutes of this test match.
A bitterly disappointing Scotland performance. The pack were bullied from minute one. The set piece was disastrous and while Barclay tried forlornly to stifle Welsh ball at the breakdown, Wales were creating line breaks at a rate of knots. Wales punished slack Scotland game management within five minutes; Ali Price's pass intercepted by Gareth Davies. The heads were starting to drop from a Scottish team perspective even then.
Scotland needed to settle down and play the percentages but there were like a dazzled boxer on the ropes as Wales cut the visitors open again in the next passage of play. Defensively all at sea, a skip pass from Gareth Davies setting Parkes away. The chance was squandered but the ensuing scrum infringement gave the hosts the opportunity to score a second try and Halfpenny was never going to be stopped five meters out.
The swagger in Wales' play was typified by Rhys Patchell. Scotland never laid a hand on the ten all game and Patchell controlled the game with relative ease, launching his three quarters in Parkes and Williams with increased regularity. Evans, Adams and Halfpenny also enjoying sublime outings as Scotland's back three were forced to live off scraps. Hogg dangerous but was exposed defensively numerous times.
The Welsh pack was a total boss during this test match and Scotland's penalty count at the set piece started to pile up as the game progressed in the second half. The front row of Lee, Evans and Owens were sensational. The scrum was on point but their work rate with ball in hand was first class. Lee's flick pass was a highlight reel moment.
The Welsh back row were utterly dominant as well. Ross Moriarty is such a formidable player; his physicality and work rate with or without the ball sets the example for others. Josh Navidi was my man of the match personally, standout at the breakdown and Scotland did not have an answer to the seven. An emphatic performance and his selection was fully justified. Shingler was a man mountain; the player was immense and you can see why he was named man of the match.
This fixture was supposed to be a Welsh team in transition; not a bit of it. The Scarlets European Cup momentum has continued with the national side and the style of rugby has shifted to an uptempo, line break expansive style of play. This is a dangerous Welsh team and one which will pose problems for any side in this tournament. Twickenham next weekend is a formidable challenge but Wales will enter the contest with zero pressure on themselves. Expect fireworks!
As for Scotland, this was an unacceptable performance in all facets of play. The side were not up for the fight, looked one dimensional. Nothing went well on the day for Townsend's men. Does his retain faith in the players who under performed massively against Wales? I think he probably will for the majority but the half back unit may need to be tweaked. Laidlaw could get the nod but Hidalgo Clyne for me needs to be given a chance given Price's wayward performance.
Backs to the wall for Scotland. France at Murrayfield this weekend. A response is required, otherwise question marks will be further raised. Intriguing week of preparation beckons! Roll on next weekend.