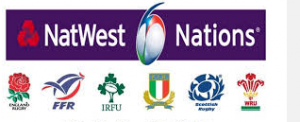 The second round of the Natwest 6 Nations tournament saw Ireland totally outclass an Italian side whose defensive frailties were exposed at alarming intervals, England go to the trenches to beat a determined Welsh side who will rue the TMO decision not to award Gareth Anscombe an opening half try and Scotland coming late to beat an extremely ill-disciplined French outfit at Murrayfield. Hawkeye Sidekick reflects on the action.
England win but TMO dominates post game discussions
The video clip above is probably the talking point of the round this weekend and whether you are in the England or Welsh camp, you will have your points on why the try was waved away or not? It was an incredibly close call for the TMO to make. Glenn Newman had several angles. Did Gareth Anscombe touch the ball down first before Anthony Watson? Did Gareth Anscombe have control over the ball?
The fact that Anthony Watson immediately touched the ball down fully after Gareth Anscombe's initial touch made the decision more complex for the TMO. No try was the decision but you see tries given for less than Gareth Anscombe's effort and pressure on the ball. It was an incredibly pivotal point in the contest that England won 12-6.
If the incident does anything, it raises the topic of how much downward pressure is required to award a try from a TMO perspective. You tend to see TMO's giving the benefit of the doubt to the attacking side in cases such as this in NH rugby. It has created a massive hole in the interpretation of downward pressure when a try is scored.
Full control is now required according to Glenn Newman, the response of the tournament organizers and World Rugby will be interested (if any) in the coming days to clarify this situation. It won't be the first time this happens on a rugby game with high stakes involved.
The test match itself was an arm wrestle. England were very impressive in the first quarter and did not give Wales a chance of impose their will on the contest. The opening try for May was sublime. Farrell spotting acres of space in the Welsh defense to set May free who finished with precision.
The second England try was all about the imposing Joe Launchsbury who had the presence of mind to offload to the supporting May soon after with two Welsh players for company. 12-0 lead for England and it looked ominous for Wales.
Credit though to Wales whose work rate was immense throughout. The work rate was on point and the pack started to create a good platform from which penalties were being conceded by the hosts. Patchell had a mixed afternoon as England squeezed up with high defensive line speed minimizing his overall impact on the contest.
The key positive from the Welsh camp were the performance of the front row who were excellent at scrum time as well as the cameo of Gareth Anscombe when switched to ten. His flair and ability to get his colleagues over the game line was to the fore in the second half. The number ten position is very much for Anscombe after this display; assured performance.
Wales will rue the TMO decision but there was also the key try saving tackle from Sam Underhill whose tackle on Scott Williams saved a certain try. The lack of ball handling and composure at times from Wales also contributed to this loss. A key turnover just before half-time after Wales had turned down the opportunity of three points was a morale sapper.
England win this hard fought encounter; their defensive work was on point throughout. The back row stifled at the breakdown as Navidi struggled to gain a foothold in these exchanges. The half back partnership were efficient if not spectacular and Mike Brown produced an excellent performance at full back. Farrell was all action and his game management for the opening try sensational. To a man, England delivered the victory.
Ireland outclass poor Italy
Let us not beat around the bush here. Italy were shambolic. Ireland beat what was in front of them to the extent that the bench was fully cleared ten minutes into the second half. It was all very routine for Ireland as they set about dismantling the wafer thin Italian defense.
Line breaks were created with huge frequency in that opening period and it was no surprise that Ireland led 28-0 at the break. Henshaw crashing over from close range after the pack had sucked in the Italian defense. Naive Italian defending on the fringes saw Murray waltz in unopposed. Aki used his strength superbly to crash over from close range and the Connacht centre was again involved as his line break and pass saw Earls score for the bonus point try.
The fixture saw a couple of negatives from an Ireland perspective. Tadhg Furlong pulling up early doors was a concern; initial team report suggests that it is not serious but I am not so sure as the manner in which the Wexford man pulled up suggested more of a hamstring pull than a precautionary withdrawal.
Even more of concern was the shoulder injury sustained by Robbie Henshaw after his second try of the contest. The try was as a result of an intercept but the shoulder injury means a long period on the sidelines beckon. Disappointing for the player who was sharp along with Aki in their attacking duties.
Italy were hopelessly out classed but did manage to create a foothold in the contest in the third quarter as Ireland's lack of cohesion (due to clearing the bench) saw three tries conceded in a seventeen minute spell.
The Ireland fringe players got good test match minutes. Larmour gave a glimpse of his attacking skills but also a realization that his defensive work is a work in progress. Carbery at ten looked to boss the game but lack of game minutes was evident in some questionable game management calls. Porter was superb in the front row. Marmion was efficient at nine. Stander and Healy professional in their work rate.
This game showcased Ireland's ability to cut loose but the opposition was weak. The Georgia question and this tournament was a key thought personally in the opening period of this contest given how easy Ireland were creating and scoring tries at will. Italy can argue that they scored three tries but let us be honest, the scoreline flattered the Italians as Ireland's continuity faded after fifty minutes. Italy lacked any guile up front and for all the back line intent with ball in hand, defensively were all at sea. Hard days to come for Conor O'Shea and management this season. 2019 RWC looks daunting already.
Ireland will look for positive fitness reports on Furlong but this was mission accomplished. Wales in two weeks time looks an incredibly tough encounter. Wales will not fear Ireland and given their personnel who will offload and create from expansive play, it will be intriguing to see how Schmidt approaches the fixture.
Sexton and Murray were excellent again. Keith Earls continues to impress; his last minute try saving tackle told you everything you needed to know about the player. Selfless, hard working, team player. The effort to save a last ditch tackle could be the difference between winning this tournament or not if points differences comes into play.
Scotland keep composure to beat France
A much needed morale boosting victory for Scotland against France at Murrayfield. The opening quarter was sensational stuff. France's player of the season Teddy Thomas scoring a superb try to open France's account. Their expansive approach to the contest a joy to see. Scotland facing an early period of crisis fought back well and recalled Maitland scoring well.
Laidlaw's contribution today cannot be underestimated. The scrum-half provided experience and game management throughout, something that Finn Russell struggled with today. It was an out of sorts Russell today in terms of kicking, missing touch on a couple of key stages. Townsend down the stretch made the call to win this test match. Russell hauled off. Price on and Laidlaw switched to ten.
The move worked as Scotland's pack started to win the 50/50 exchanges and French discipline issues surfacing at a rate of knots. John Lacey consistently pinging France for various offenses from not rolling away to offside. French composure was shot in the final quarter, such a critical juncture of the contest. The composure issues then saw some questionable game management decisions as well but by this stage, France were under the cosh. The game was as good as gone.
Laidlaw's assured kicking securing the victory. The win was huge for Scotland; a backs to the wall week of preparation, another loss and it was curtains for the championship and would have raised questions on the recent Scottish team and their form leading into this tournament.
Gregor Townsend today delivered a message to his players on the park; failure to execute and you will be benched. To bench Russell was a massive call, it worked handsomely this time as Price was swift in his distribution speeding up play. The ten position ahead of the English clash will be duly noted. Russell needs to step up his performance levels. An intriguing two weeks to the England clash await.
For France, another test match which on another day should have seen a win. Their play in these last two games have at times being good but yet again the lack of discipline seen in the Guy Noves and Philip Saint Andre eras reared its head today. For the brilliance of the tries, France surrender penalties at an alarming rate and Lacey's penalty count on another day should have seen a French player spend time in the sin bin.
France will argue with the officiating in these past two weekends but teams need to adapt to the officiating crew and in this second half, the discipline and pen count on show could not warrant a test match win. Plenty to address as Italy arrive to Marseilles in two weeks. France and Brunel in backs against the wall prep then.