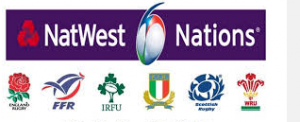 The warning signs of round two were not heeded by England who fell to a road trip loss to Scotland at boisterous Murrayfield. It is a reality check for England and the decisions that Eddie Jones and management make now post this test match loss could define their ambitions for World Cup glory in 2019. Hawkeye Sidekick reflects.
Blunt England
25-13. The final stages of this test match summed up England's attacking style perfectly. England continually looking to smash their way through the Scottish defense who were solid throughout and superior in the breakdown when the opportunity arose.
England were incredibly blunt in their attacking play throughout this test match. May, Nowell and Watson received precious little quick ruck ball to test the Scottish defense out wide. The pack were tasked with building the platform with numerous punishing ball carries but it was quite one dimensional. Barclay, Watson and McInally lapped up the breakdown exchanges as a result.
Half Back Struggle
Finn Russell was sensational throughout, started the game with confidence and England were unable to temper his influence thereafter. Russell's ability to create line breaks for colleagues was evident in the tries scored. The grubber kick was on point for the opening try. It set the tone for Scotland to create further opportunities. Kudos to Laidlaw too as the scrum half was decisive in his passing.
Care and Ford in contrast were struggling to create any attacking tempo or rhythm during this contest. Care's ability to create line breaks off the fringes was quickly nullified and Ford was unable to effect the game at ten as the Scottish back row continued to grow in confidence with each passing minute.
Leadership
Owen Farrell to his credit provided the leadership last weekend. His penalty kicking was good and his running line for England's try was sublime and gave his side hope of victory early in the second half. England though continued to use their big men to bore holes in the Scottish defense. No distinct change in attacking plans which was disappointing. No subtle changes to the game plan to throw Scotland a different look.
Missed Opportunities
There were missed opportunities. Danny Care's intercept was called back and then Courtney Lawes knock on (in the tackle) which saw England only to be also called back. Two key incidents on another day which could have turned the tide but it was not to be.
Adapt Game Plan
If England learn anything from this loss, it is that they need to evolve their game plan on the pitch when the need arises. The England players looked drilled to death at times; executing the same game plan for limited results.
England were exposed by Italy last season for not adapting on the pitch to a left field tactic. It was a similar story last weekend and until England players can take on this mantle, questions on their game management will continue. There is so much that management can do for the playing group.
Personnel Changes
The key question will be whether Eddie Jones makes any changes to the side which will face France in round four of the tournament. Paris traditionally is a tough place to go and even more so for a player looking to make an impression when called into the test match starting lineup.
Daly comes into the equation as a back line option. His versatility and kicking game could prompt Jones to act as England's back field defense struggled at times. Jones' second try a perfect point as Brown and Watson collectively failed to take down Jones.
The England front row could see a change as well. Will Jamie George finally get his opportunity to stake a claim for the hooker position? Dylan Hartley's subdued performance surely opens the door for George to impress. Joe Marler will be looking for game time as well given inconsistencies at scrum time in recent tournament rounds.
Second row changes probably will be minimal. Itoje is probably one of the first players on the team sheet. The only talking point here could be whether Eddie Jones feels that George Kruis should come in if he decides to draft Jamie George into the front row. The Saracens lineout axiis could feature in Paris.
The back row was a mixed bag for England. The absence of Billy Vunipola was particularly felt. No go forward ball from the back row unit who struggled in the breakdown exchanges. Sam Underhill comes into consideration but his yellow card raises question on his discipline. Hughes at eight failed to fire while Robshaw fought the good fight but was second best to John Barclay who was superb from start to finish.
A defeat against Scotland will always hurt England but the manner of the loss will be of more concern for Eddie Jones. England are at a critical juncture. Their squad is stacked with physicality, skill set and game winners but how do the England players improve their game management and decision making in test matches such as last weekend?
England will be a viable 2019 Rugby World cup contender provided lessons are learned. This loss will focus the minds as the 12-6 win over a Welsh side missing several experienced test match starters clearly did not. A critical end to this tournament beckons for England, another loss in this campaign and questions will be asked on whether the Eddie Jones revolution is regressing. Compelling viewing beckons!