The weekend before European Champions and Challenge Cup quarter final weekend yielded some interesting results. For some, it marks realistically the end of the playoff pursuit. For others, it sees further momentum built heading into the business end of the season. Hawkeye Sidekick reflects on the action from an Irish province perspective (other games to be covered tomorrow!).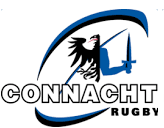 When you are a head coach and coaching staff a week out from a European Challenge Cup quarter final fixture, you are looking for a good solid outing where players are putting their hands up for selection, defensively sound with solid game management to boot.
Kieran Keane has a massive job on his hands to raise the morale of this Connacht team given the performance produced last Friday night. How do you as a head coach try to analyze the mess that was Dougie Fife's opening try after ten seconds?
O'Halloran's kick was blocked so you would imagine no big deal but the response and ineptitude of the Connacht players after the block was extraordinary. No leadership. No communication. No initiative to take control of the situation. Healy looking at Blade to take control and vice versa. Comedy central defensive stuff.
There were some excellent attacking moments from the hosts, they scored three well worked tries. O'Halloran's opening try an excellent score, great running line and the pass to the full back from McKeon was sublime. The try from Tom Farrell in the second half was well taken. Jack Carty was on point with his kicking before going off on the hour.
However, the video analysis in Connacht will have to focus on the defensive lapses. There were too many gain line breaks from Edinburgh which should have being stifled at source throughout. Duhan van der Merwe's try was a sensational solo effort but also put the spotlight on the outside defense. The South African easily getting over as his pace left the back three in his wake.
The game winning touchdown was an apt way of summarize Connacht's woes on the night. Ronaldson was guilty of some poor kicks prior to his decision to attempt to kick in behind Edinburgh's fast defensive line. The kick was a debatable play; the execution was poor and Weir took full advantage, blocking the kick and touching down (just about) to give Edinburgh the lead which they would not relinquish.
Connacht at vital times failed to execute in game management, several speculative passes out wide did not stick giving easy territory to Edinburgh who were the more organized side. Their ability to not lose composure in the final quarter crucial; they sensed that Connacht would cough up ball to setup an opportunity and so it proved.
Edinburgh march on with added momentum while Connacht's Guinness Pro 14 playoff bid has ended before April has begun. Another miserably inconsistent home showing. The international players and Muldoon were misses but let us face facts, the players on the pitch had enough experience to game manage and win this contest with twenty minutes to go which will infuriate the coaching team.
If Gloucester Rugby watch this video game tape, they will look to put pressure on Connacht's kicking game throughout. The kicking game apart from Jack Carty was a mixed bag; labored and with no significant chase to support the kick. All haphazard stuff and a week to go before a crucial European Challenge Cup fixture!
22-29 on reflection was about right. Edinburgh were the more accurate side, deserved their victory. You would hope that the loss will sting Connacht into a reaction next weekend. The performance levels have to improve. Connacht fans will wonder what side turns out next weekend in Europe. Intriguing behind the scenes incidents beckon in Galway this week!
A massive reality check for Leinster Rugby against a resurgent Ospreys side. The visitors can have little qualms on the result as Ospreys were the hungrier side who physically dominated pack exchanges with Wyn Jones and Tipuric prominent throughout. Quick ruck ball allowing Biggar to launch his three quarters with unerring accuracy and success particularly in the opening half.
Leinster Rugby at times were chasing shadows such were the running lines employed by Ospreys on the night. Dan Evans had a sensational evening; scored a brace of tries and was a constant threat with ball in hand when hitting the line.
Habberfield had an excellent game at nine, his link up play with Biggar was excellent. The scrum half was rewarded with a fine score just before the interval. Leinster defensively missing first up tackles allowing Ospreys to create line breaks. Habberfield's supporting running line on point to go over unopposed.
Tipuric then got in on the action straight after the break, crashing over as the Ospreys pack asserted dominance with a commanding maul before the bonus point try. Tipuric's work around the fringes and his ability to win ball at the breakdown was excellent. A worthy man of the match recipient.
Leinster Rugby will acknowledge that they were second best on the night. A couple of internationals in the ranks had mixed performances; excesses of recent weeks catching up with them. There were further injury concerns as Fergus McFadden, Noel Reid and Dave Kearney went off with serious injury and are surely extreme doubts for European action next weekend.
Leinster Rugby though never gave up and had a good cameos from the likes of Barry Daly who scored just before the interval. A question mark on the grounding for sure and the hosts will feel hard done by. O'Loughlin also crossed after a deft chip behind but their resurgency was quietened down in the final exchanges as Ospreys pack reasserted further dominance. Biggar did the rest with two excellent penalties to close out the contest. 32-18.
Leo Cullen and Stuart Lancaster on the basis of this performance will have an easy time with some team selections. Healy, Cronin, Furlong, Toner / Ryan, Leavy, Sexton, Ringrose will all return to the lineup. Can Sean O'Brien prove his fitness as well for that titanic struggle against Saracens? Momentum needs to be generated this week on the training paddock as the performance at Ospreys was nowhere near good enough.
19-7 win over the Scarlets only tells a portion of the story. A win to provide momentum for sure from a Munster Rugby perspective but the injury crisis has deepened even further. Tommy O'Donnell unlucky run of injuries this season continues; forced off in the second half with a shoulder injury. O'Donnell was the perfect foil for Toulon to replace also injury stricken Chris Cloete.
What worked for Munster Rugby last night? The second half display was very much on point. The pack were abrasive around the fringes. Copeland relished the Scarlets challenge with a sublime performance of ball carrying, breakdown work. The Wexford man was a big performer and given his recent form must be in with a good chance of starting against Toulon next weekend. Arnold's line breaks excellent along with Hanrahan.
Munster Rugby kept their composure in a vile officiating display at Thomond Park. Mitrea and officiating crew need to be called to account for a shambolic performance. Both sides will have grievances. No officiating of players at the breakdown, very little credence to teams and persistent offside. Both sides will need to look at this facet of play because other European Cup officiating teams will ping for sure next weekend.
The James Cronin try incident reduced this game as a farce. Cronin reaching out to touchdown, clearly no double movement. If this interpretation of the law was applied thereafter, do not think either side would have strung more than three phases of play each. The Wooton try at the end, personally looked a forward pass but TMO gave it. Inconsistency at its best and something that Scarlets also can feel aggrieved.
What did not work for Munster Rugby? Woefully slow start to the fixture. Aled Davies benefiting from quick offloading to go over as Scarlets threatened to cut loose in that opening quarter. Their passing was crisp and on point. Munster somehow survived the early onslaught and gained a foothold in the game. Kleyn and the front five building a platform.
The key point coming out of this contest is that both sides will not be thanking Mitrea and officiating crew for their officiating style. It was a poor performance. James Davies was lucky not to see a yellow card after sticking his foot out at Sam Arnold who went crashing to the ground. No penalty, no card. It will be different next week.
I thought Scarlets were a lock next week but after seeing their second half performance, I have my doubts. The side tired rapidly in the final quarter and their game plan became very one dimensional. Hopefully, the side can regroup and beat La Rochelle as they are a joy to watch with ball in hand but there were signs that certain key players faded out of the contest due to fatigue.
For Munster Rugby, it will be a case of seeing who is fit to start against Toulon. The seven jersey needs to be filled and with Cloete / O'Donnell out, it opens the door for a squad player to fill the jersey entering the business end of the season. Oliver, Copeland come into the mix for me here. The back line worries me with the physicality of Nonu and Basteraud in midfield, more during the week on this site on that threat.
A critical win for Munster Rugby to keep Toyota Cheetahs at arm's length but Johann van Graan will look for the performance levels to vastly improve next weekend. The kicking game in particular needs to improve drastically, very poor in the opening period allowing Scarlets to create deep in Munster territory. Things to tweak and improve upon might not be the best thing for Munster this week. Backs to the wall attitude required for Munster!

Edinburgh Rugby put down the gauntlet with their road win to Connacht on Friday night. Ulster Rugby were asked the question to respond and they failed in an abject manner. The season looks lost after this fixture. Thirteen points behind Edinburgh Rugby and it looks like the Irish province just want the season to finish now.
Cardiff Blues like Edinburgh Rugby have being progressive in recent months. Cardiff Blues have beaten Munster Rugby at home in recent weeks and sensed an Ulster Rugby whose defensive vulnerabilities on the road were seen again in this fixture.
Ulster Rugby were unable to handle Jarrod Evans on the day. Evans controlled affairs superbly well and his first minute try set the tone. Blues hit their second try fourteen minutes later when Scully went over after some impressive attacking play from Morgan and Williams.
The Irish province were forced to chase the game thereafter; penalty opportunities were kicked to touch in the desperate hope of scoring tries but Cardiff Blues defensively stood up to the test and picked their moments in the second half to secure the bonus point try.
Darcy went over after concerted phase play from the hosts and then with the clock in red, Evans fed replacement prop Lewis to crash over. A critical fourth try which keeps Cardiff Blues in the playoff hunt. Ulster Rugby are a shambles at present.
Gibbes gone at the end of the season. No significant player recruits apart from Murphy and Moore. On the basis of this performance, they need much more squad improvements across all units. The lack of discipline at times was incredible. Herbst's yellow card summed up the indiscipline; dangerous clearout with the arm which could have seen a red card.
Further Ulster distractions this week as Paddy Jackson and Stuart Holding await their fate in a Belfast courtroom. It is a season to forget for Ulster Rugby. Who will look to take over as head coach? It is looking bleak for Ulster, sad to see given the personnel and skill set that is at the club. All quite baffling to say the truth.