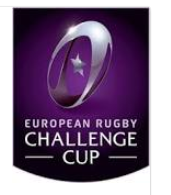 Gloucester Rugby make the trip to Galway looking to secure a European Rugby Challenge Cup semi-final berth against a Connacht side who come into this contest with questions aplenty to answer. Hawkeye Sidekick previews the action and identifies a couple of pregame talking points.
What Connacht Rugby will turn up?
It has being a very Jekyll and Hyde season for Connacht Rugby. When they have being accurate, excellent performances have ensued, thinking of their home win to Munster Rugby and how close they were to pulling off an elusive road trip win away to Leinster Rugby.
When Connacht Rugby have not being accurate, it has resulted in disastrous cameos particularly at home seen to full effect against the likes of Zebre Rugby and Edinburgh Rugby in recent months. It is a worrying trend for Kieran Keane and management and they have struggled to come up with an answer to this inconsistency.
Restarts, kicking game, defensive breakdown issues all exposed in recent weeks. The loss to Edinburgh and the manner of the loss has to have had an effect; players and management singing off the same hymn sheet. Otherwise, this could be a long afternoon against an expansive, pacy Gloucester Rugby side.
Gloucester Rugby look to start better this week
A road trip win at Madejski Stadium last weekend on first glance looks like a good morale boosting victory ahead of European Challenge Cup action. 29-33 but looking at the game highlights, this was an absolute horror show from Gloucester in the opening period.
Error strewn, penalty guzzling opening quarter performance where London Irish strode out to a 17-0 lead. Suffice to say, a better well equipped side would have kept Gloucester at arms length for the rest of the contest. All credit for the fightback and the ability to win the fixture. Several excellent line breaks from Hanson and Marshall.
Given those circumstances, there is hope for Connacht Rugby if they can start with high tempo and accuracy in the opening exchanges. Can Connacht test the fringes enough to create line breaks? Defensive lapses in both halves of football, something acknowledged by Ackermann in post-game comments.
Decisive Opening Quarter Pack Exchanges
The front five battle looks intriguing in this contest. Gloucester's pack boasts the likes of John Afoa and Ed Slater in the ranks and their ability to retain the ball in the tight exchanges was seen to full effect last weekend in their comeback win. However at times, the line out can be a little inconsistent. This was seen against Pau at Kingsholm this season where an ambitious throw to the back of the line out was gleefully picked up by Armitage to score.
Connacht are going to have to absorb pressure in the scrum as Gloucester's front row have impressed this season in this area. It will be up to the likes of Bealham to stem the tide and look to secure a platform. Big onus on Dillane as well to deliver an excellent performance. He needs to put pressure on the line out seening as Hibbert is out of this contest.
The back row exchanges will be abrasive and competitive. Ludlow is an expansive seven who ably supports from a ball carrying perspective in attack. Polledri is potentially could be the replacement for Parisse in the Italian national side and Ackermann is an incredible athlete and physical eight. Ackermann's duel with Muldoon will be a major talking point.
Considering Romain Poite will be officiating the game, the set piece exchanges in the scrum become even more important. Connacht need to set the tone early. Afoa as prop could be a decisive match winner in this facet of play and penalties could be won for Burns or Twelvetrees to slot over. Connacht are due warned!
Intriguing Game Management
I have watched quite a bit of both sides this season and the one thing that jumps out to me before this contest is game management. Gloucester Rugby have shown the good, the bad and the downright ugly in game management this season; elude back to their road trip loss to Northampton Saints where they decided to play from their own posts instead of protecting their lead and executing an kick exit strategy.
Cue penalty conceded close to their line, penalty try to Saints and Gloucester Rugby had lost the game. Connacht as well were guilty of hapless game management last weekend; need we say anymore on the Fife try and the game winning try by Weir? Hopeless game management of both situations.
Gloucester Rugby will look to run the ball at every opportunity like Connacht Rugby but there needs to be a balanced approach as well. Kicking game will be vital so it is imperative for Jack Carty / Craig Ronaldson and Billy Burns / Billy Twelvetrees to hit good positional kicks to touch at different intervals.
Two sides who like to play the game in the right area but perhaps not in the right areas? Any game management miscalculation on Saturday could prove fatal in either side's hopes of securing a last four berth. An intriguing clash beckons, hopefully Poite lets the game flow but he will be fussy at the breakdown, offside and line-out which could be at odds to officiating in this competition seen by both sides so far this season.