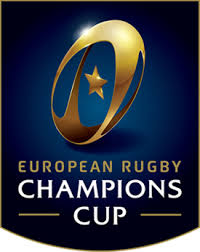 It is decision day for Racing 92 and Munster Rugby in the warm confines of Bordeaux on Sunday afternoon. For the winner, eighty minutes away from winning an European Cup. For the loser, it will be a case of what might have being and a summer of analyzing where things went wrong. In this article, Hawkeye Sidekick looks at the key match-ups in this encounter where minute margins could decide this encounter.
Squad Depth
Given the weather forecast in Bordeaux this weekend (sunny – 28 degrees Celsius), the twenty three man squads on show will be utilized to the maximum. The last quarter of this contest could be absolutely massive as starting players begin to tire, defensive line speed and organization is not as precise. Cue the replacements to make a decisive line break or set piece win to edge the contest.
Munster Rugby's squad depth has improved since last season. The front row replacements are strong and solid, evident in their cameos against Toulon. Niall Scannell has edged selection over Rhys Marshall but is this a ploy from the Munster Rugby management to unleash the dynamic ball carrying ability of the New Zealander hooker in the second half? Ryan and Cronin are superb scrum operators and their work in open exchanges is on point.
The inclusion of Simon Zebo on the substitutes bench is another selection which suggests fitness concerns on the player. Conway slots in at full back, dependable alternative but Zebo if fully fit surely would have got the nod here. Has Munster Rugby management decided that Zebo is better suited off the bench given that he will be playing for the Parisian's next season?
The back row options for Munster Rugby off the bench will be primarily Robin Copeland and Gerbrandt Grobler. Copeland has the potential to be a pivotal player in the closing stages of this contest. Copeland is more than capable of producing a superb gain line break. Grobler's physicality and mobility comes into the equation as well. The South African can play either second row or back row.
Racing 92 like Munster Rugby have gone 5:3 forward split. The French club have the luxury of Dan Carter to come off the bench to produce a world class attacking moment for Patrick Lambie. Carter's game management and vision could be pivotal to close out this contest if Racing 92 are in front going into the final quarter. The pack options are solid and abrasive. Szarzewski, Afatia and Claassen will look to provide leadership and go forward ball upon their introduction.
Line-out Battle
This result could be summarized by the performance of Racing 92's second row Donnacha Ryan. If Ryan has had an excellent game, Racing 92 have won this game. Ryan and his line-out calling will be of huge consequence to the outcome of this encounter. Ryan called an astute line out game in the round five pool fixture between the two sides. Munster Rugby struggled on their own ball and had precious little joy attacking the Racing 92 set piece.
Munster Rugby management and players though should provide more questions to Ryan and Chat this time. Expect Peter O'Mahony to look to disrupt at every given opportunity. Kleyn and Holland need to be on point with their calls to Niall Scannell particularly in the opening quarter. No over throws, keep things simple early doors.
The Irish province were under pressure for long periods against Toulon in their epic quarter final win but the one facet of play which did go well on the day was the line out. They forced line out steals with O'Mahony to the fore, his menace factor at record levels. Marshall and Scannell were incredibly accurate with their throws. For Munster Rugby to win, this facet of set piece play needs to be advantage red.
Half-Back Battle
An intriguing half-back battle beckons on Sunday. Machenaud and Lambie face up against Murray and Keatley. Conor Murray on current form is the player in this area of the pitch who looks like a game changer. I am expecting Munster Rugby to vary their play at decisive moments. The kick game will be executed but it will be done with a purpose to put pressure on the Racing 92 back three. Ian Keatley and Rory Scannell can also provide effective kicking game to create territorial gains.
Machenaud has had a stellar season. His kick game is solid and kicking off the tee has being on point. Will he try to vary his game, looking to snip around the fringes? Lambie is a superb footballer, he will look to launch his three quarters consistently. It is up to Munster Rugby to have an excellent defensive line speed from minute one to not let Lambie get into rhythm. A fascinating contest beckons. Will Racing 92 have plans for Conor Murray?
Earls Effect
Keith Earls inclusion to the starting line up is a massive boost for Munster Rugby. His cameo performance against Racing 92 at the U-Arena in January was world class, created his try from nothing and put fear into Racing 92 defensively throughout. Earls has had a good injury layoff but all reports suggest that Earls has trained extremely well in recent weeks. Given the absence of Zebo, Earls' experience to assist Wootton will be pivotal.
Conditioning
This aspect of play will be highlighted in the final quarter if this game is on the line. Munster Rugby's win against Toyota Cheetahs last weekend emphasized excellent conditioning to secure a win in altitude. The effects of this fixture hopefully for Munster Rugby will not have an adverse impact early doors because this side finishes games very strong.
For Racing 92 to win, they need to build a cushion in the opening period and then hope for Carter to close out the contest. Racing 92 will give this Munster Rugby side chances to win this contest. It will require Munster Rugby to have the composure, game management to execute at a high level to get over the line. A fascinating contest beckons!