Round 21. The final round of the regular league season has arrived. The organizers perhaps have missed a weekend on scheduling but more to that later in this blog. Hawkeye Sidekick previews the action.

The South African sides start the final round on Saturday afternoon. It is a fixture which the Toyota Cheetahs have a vested interest in. A win against the Southern Kings will secure playoff rugby and a road trip to either Leinster Rugby or Scarlets depending on which side finishes second in Conference B.
Toyota Cheetahs will be disappointed with their second half performance against Munster Rugby. Team indiscipline providing Munster Rugby with penalty opportunities which were slotted over in the second half. It was a disappointing result considering the opening period performance where the Toyota Cheetahs scored two well worked tries. Tian Meyer very prominent in game management and passing game.
Southern Kings have had a season to forget; the crowd attendances coupled with some heavy losses this season has provided a massive reality check for the franchise. They need to recruit well in the off season which starts next week. Their win against Dragons is their video reel moment of the season. It needs to be more next season.
Local bragging rights but one side has all the motivation to win this contest. Toyota Cheetahs to take this win with a bonus point try secured well before the final quarter. The back line of the Cheetahs with the likes of Venter, Small could have standout days in the statistics front. Kings to compete need their front eight to come to the party; difficult to see this happening.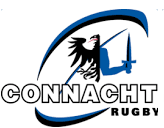 This derby is about one person and one person only. This is the last Connacht Rugby playing appearance for the legendary John Muldoon. The Portumna native signs off from the Sportsground after 327 games with the province. Muldoon has being at the club through thick and thin. He has experienced the highs and lows. Define commitment, honor and leadership, look no further than John Muldoon who joins Bristol Rugby (Bears)  next season!
An intriguing subplot to this game is how Leinster Rugby will approach the game. After their emphatic win against Scarlets last weekend, will Leo Cullen and Stuart Lancaster decide to rest front line players? I am expecting a mixed team selection from the Conference A leaders. They need to top their conference and would expect a couple of marquee players to feature. Lowe, Larmour, Daly come into the reckoning. Ruddock, Deegan, Molony perhaps coming into the pack. it will be a side with intent and Connacht Rugby need to produce a top performance to sigh off Muldoon's playing career with Connacht Rugby with a win.
Connacht Rugby team selection should be along familiar lines to recent weeks. O'Halloran, Healy and Adelokun should provide pace and threat in the back three. Aki surely starts at twelve, questions abound on who will partner the Irish international. Robb, Farrell or Griffin (if fit) could come in. Marmion and Carty form the half-back partnership which will play behind a pack whose mobility and passing threat will be a threat. Dillane needs to produce a stellar game here for Connacht Rugby and for the Irish rugby neutral. The Kerry man has had a difficult season and needs a good performance here to show Irish management of his worth.
Interesting game. I thought before round twenty that Connacht Rugby could potentially win this contest but due to Benetton Rugby's win against Leinster Rugby, the stakes have being raised. Leinster Rugby will look to continue their impressive form and for a couple of fringe players, a chance for redemption after some indifferent performances. Connacht Rugby to provide entertainment but their defensive shape will be exposed more than once this weekend. Leinster Rugby to win this game narrowly.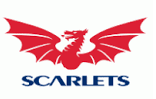 Scarlets travel to Rodney Parade to face a Dragons side who need a win desperately. No league win in this calendar year; several near misses which have exposed squad depth and game management issues at key junctures. Bernard Jackman and team have endured a miserable second half to the season and need a win here to sign-off with some optimism heading into the off-season.
Scarlets were given a lesson last weekend; their pack were negated from the breakdown as Leinster Rugby's clear out work was sublime. Scarlets team selection will be interesting; expect several personnel changes but with a chance of top spot in Conference B, Wayne Pivac may decide to play the likes of Evans, Parkes, Williams to provide the go forward ball required.
Dragons to start this contest with gusto but a lack of attacking nous not to put points on the board will be exposed. Scarlets will eventually wear the Dragons pack down and it is a road win for the Scarlets. I am not sure if this will be enough to secure conference top spot but a good performance will do wonders for the side after last weekend's performance at the Aviva Stadium.
Bernard Jackman and club player recruitment needs to be deep for next season; otherwise he is under pressure to keep his job next season!

This is an intriguing fixture. Cardiff Blues fresh from their Pau win last weekend have an outside chance of securing a top three playoff berth. Ospreys have secured fourth place in the conference and face a playoff match in the coming weeks.
Clarke has being rewarded for a good interim period as Ospreys head coach and takes the reins full time from next season. Ospreys have played with energy, work rate and creativity during his tenure. Dan Evans a standout from full back. The pack have improved their cohesion where Wyn-Jones and Davies have provided stellar second row play.
Cardiff Blues were immense in their breakdown work last weekend. Navidi and colleagues did a proper job on Pau. Evans at ten game managed well. The side were disciplined in their defensive play and they were a threat in the back three. Eighty minutes from European Challenge Cup glory; players fighting for squad berth places. Nice problem for Blues management to have.
A game which has the potential for tries. Edging this encounter to Ospreys as Cardiff Blues may not be as fresh with their efforts from last weekend. Blues have secured their European Rugby Champions Cup berth, a great season for the side after a shaky start. Ospreys will look to build momentum ahead of their playoff tussle to secure European Rugby Champions Cup as well.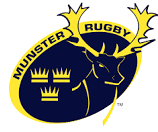 The tournament organizers have missed a trick on the scheduling of this encounter. Ulster Rugby still have a chance of securing a top three Conference B finish. The game kicks off at 17:35 PM GMT. Edinburgh Rugby kick off their fixture at 19:45 PM GMT. Edinburgh Rugby will know exactly what need to do before kick off, a shame that the organizers could not put both fixtures on at the same time and see if any drama could be created.
Munster Rugby look vulnerable in this fixture. Another disappointing European Cup semi-final loss, a loss where the game was taken out of reach before the Irish province could hit a decisive blow. It is going to take time to reflect, repair the bodies and the mental scars after this outing so the Munster Rugby side will comprise mostly of squad players; a fixture where Munster have already secured a second place in Conference A.
Ulster Rugby come into the game knowing that they need realistically a bonus point try performance. Their side will be pretty much full strength. Best and Henderson looking to lead from the pack while Cooney, Piutau will look to provide the game management and threat out wide to secure this fixture objective.
Munster Rugby's side should be exciting, expect the likes of Dan Goggin, Stephen Fitzgerald, Mike Sherry to get game time. Grobler will come into the equation along with Wycherley in the second row. The back row should see personnel changes too with Oliver set to get game time along with Copeland. Ulster Rugby need this win more; they will win this game but top three looks remote given the fixture scheduling.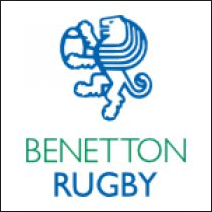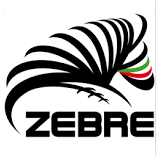 Benetton Rugby finish off a promising season with a local bragging rights fixture against a Zebre Rugby side whose have shown good promise at various parts of this season. Benetton's confidence will be sky high after their road trip win against Leinster Rugby. A win which was truly merited. A win where both pack and back line units contributed. Allan's try to win the game was fitting to win any contest.
Michael Bradley's side edged past Dragons but had an emphatic win over Ospreys last time out. Their spirit and work rate are not in question and Bradley has identified a couple of promising Italian players who could step up to the international side. Biagi, Bellini look like genuine finds this season and credit to the management for given these players the confidence to express themselves.
Benetton Rugby have had the edge on these derby games. It would be good for Benetton Rugby to consolidate their end of season performance with another solid performance. The side were on point against Leinster Rugby and their composure in dealing with Tebaldi's yellow card in the final quarter was superb.
50/50 game until the third quarter when the benches are sprung and Benetton Rugby look to have the better weapons to make an impact with the likes of Budd and McKinley in the ranks. Benetton Rugby to win this contest in a season which should be the springboard for both sides to go to higher heights next season.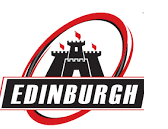 As mentioned, it was a shame that tournament organizers did not schedule this game at the same time as the Munster / Ulster clash. 19:45 PM GMT kickoffs would have provided a nice contrast, teams scoring tries, league table permutations, maybe next year hey!
Edinburgh Rugby are the progressive team of the league this season. Their performances from late October have being excellent; their win against Glasgow over the festive period was a real marker of their intent to make progress in this competition.
Cockerill and management have done a stellar job and identifying cohesion in the pack and back units. Berghan, Gllchrist, Toolis have being standouts. Hidalgo-Clyne experience at nine. Duhan van der Merwe and Blair Kinghorn have shown massive upside in their back line play. Dougie Fife as well has shown well.
The key question here is Glasgow Warrior's mindset on this fixture. They are top team of Conference A. Will they rest key players for the playoffs? Their first team charges faced Ulster Rugby last weekend and their performance fell well short of the standards set in this competition this season. Defensive line speed inconsistencies plagued their performance last weekend and Ulster Rugby took full advantage.
Motivation is with the hosts here and I think they will edge this encounter. A loss here without a loser point and Ulster Rugby get a top three berth in most dramatic fashion but I don't see this happening. Edinburgh Rugby will be focused on what is required; no external pressures, just go out and perform. Glasgow to provide good moments but Edinburgh to secure the win here.