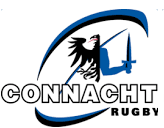 After a memorable demolition of Leinster Rugby to mark the departures of John Muldoon and Andrew Browne, the optimism around Lough Atalia for next season has being replaced by speculation on the head coaching role. Media reports suggest that the Kieran Keane era is over after a season. The silence coming from Connacht Rugby is deafening and is causing speculation aplenty. Hawkeye Sidekick reflects on the carnage caused.
Background
The speculation on Kieran Keane started on April 30th, a couple of hours after Ulster Rugby had confirmed that former Connacht coaching member Dan McFarland was joining the club on a three year deal. Twitter was alive with speculation on the reasons; initially thought that it was family reasons but more reporting suggested acrimony within the player ranks, communication issues and questionable tactical changes during the season considering the squad at his disposal.
Good Initial Vibes
The appointment of Kieran Keane from the outside this time last year was positive. The New Zealander had an excellent resume, His greatest success arguably came as head coach of Tasman Makos, where he guided the team to an ITM Cup Championship victory and promotion into the Premiership in 2013, taking them to the final of the latter competition a year later and gaining plaudits for his attacking style of rugby in the process. Even Connacht CEO Willie Ruane was enthused: "Kieran's rugby CV speaks for itself and immediately highlighted to us that he was the perfect fit for Connacht Rugby in the context of the profile of coach that we were looking for." This looked a good fit. A coach from the Chiefs who liked to execute an expansive, uptempo game. Where was the risk?
Why did Kieran Keane not work out?
Plenty of speculation in this regard. There have being rumors of discontent within the camp particularly on post-game comments attributed to Keane of the team. The comments were spiky to say the least on most facets of play. I recall some comments about the inability of Connacht Rugby to deal with restarts; loss of focus down to the players. Zebre Rugby fixtures saw the team implode both home and away and Kieran Keane came out with some interesting comments particularly last December.
"We didn't have a lot of energy in the tank today or willingness. Everything broke down on us.

"All the option-taking was a bit average, to be fair.

"They are a good side, they're playing at home, you knew their tails would be up.

"We talked a lot about that during the week, our preparation was really good.

"I'm going to have to sit down and talk it through with the coaches. Some individuals didn't endear themselves too well.
The manner of the criticism from the head coach has no doubt irked several squad members and no doubt there were tensions in the dressing room. It raises the question of how open can a head coach be to the media when performances are not at the levels expected? Yes, there is a degree of protecting the players from media criticism but some of these comments were perhaps exposing the players on duty for further ridicule. Game time tactical decisions were also questioned at various points of the season by supporters and perhaps that has come to the attention of the Connacht Rugby board.
Several players I am led to believe had issues with game time afforded to them. Understandable position and happens in every team dynamic. The head coach is supposed to make the hard calls and sees what is going on in the training paddock and on game day in application and work rate. I think this point reported to the media is a moot point. Players who were not given game time obviously were not doing it in training and need to work harder.
Did Connacht Rugby think that Kieran Keane was going to be a Pat Lam like for like replacement? Did they think that Kieran Keane would throw himself at the role as well as give good time to various community initiatives. Keane is a different character to Pat Lam. Lam was open and engaged with the community. Keane was conservative, old school ethos and his priority this year was on Connacht Rugby on the training ground and game day preparation. Keane potentially in the second season may have performed more community initiative work. His first season should have being viewed as transitional.
Connacht Rugby Interview Process
It needs to be said. The interview process from Connacht Rugby last season needs to be reviewed in the light of their decision to fire Kieran Keane from his role after one year. The criteria which they set out to find the successor to Pat Lam has to be assessed. Kieran Keane apparently ticked all the boxes for Connacht Rugby last year in the interview process but not now? No strategic planning in the decision to offload Keane and the club have to reset and endure another transitional year. What do Connacht Rugby board want from their new manager? Does the new head coach need to be a home grown prospect? Does the new head coach need to be a charismatic figure to promote the Connacht Rugby brand? What game plan does Connacht Rugby want to implement? Kieran Keane came from an expansive, uptempo passing ethos. Internal questions to answer for Willie Ruane and board members who undertook the interview process last year. The new prospective head coach needs more than twelve months to be evaluated.
IRFU Intervention
Yet another head coach is gone from Ireland. Munster Rugby had to bide their time until Rassie Erasmus came out with the worst kept secret in rugby and say that he was leaving at the start of the season. This Connacht Rugby head coach speculation is yet more negative news for the IRFU in how they manage the role of head coach. Did Kieran Keane demand more resources from IRFU in key positions before his departure? There has being talks of Ulster acquiring either Carbery or Byrne in recent weeks. Did Kieran Keane feel that IRFU should also consider Connacht Rugby in these discussions? Whatever way you look at this, Connacht Rugby need resources and personnel to climb the Pro 14 league table. IRFU need to manage the head coaching role across the four provinces. The vacuum in leadership on the topic of head coach positions needs to improve quickly.
Connacht Rugby Head Coach Contenders
Given the decision to dismiss a head coach after only twelve months, do not think you are going to see many foreign coaches look for this role. No long term strategy shown by Connacht Rugby here. The new head coach is an indigenous selection. Nigel Carolan is the favorite for the job (if he wants the role). Carolan has served his time with province and Ireland national team structures. Carolan likes to play an expansive style of rugby, allowing players to express themselves. If Carolan does not want the job, Connacht Rugby would do worse and approach Felix Jones at Munster Rugby. A coach with massive potential, well regarded in coaching circles and has being instrumental in the transition in head coaching changes in Munster Rugby this season along with Jerry Flannery. Mike Ruddock from Lansdowne RFC comes into the equation, a coach with massive coaching resume. Solid operator. Michael Bradley is an outside bet but I think it is Nigel Carolan's job to be honest.
Final Thoughts
Sad to see Kieran Keane go but Connacht Rugby have their reasons. It paints a negative picture of the club. Keane came into the club after a disappointing 2017 season which spiraled out of control once Pat Lam had confirmed his departure from the province. Kieran Keane to be realistically evaluated needed at least two seasons in charge. One season to instill your beliefs to a club is not long enough. The other disappointment is for the incoming players arriving at the club next season who signed for Keane. Goodwin, Horowitz and Copeland will be looking for assurances in the coming weeks if they are still a right fit for the club. The vacuum in the head coaching role leaves recruitment for other positions stagnant and in the Guinness Pro 14, you cannot do that. Connacht Rugby are already behind the eight ball as it is, this news does little to improve the situation. Best wishes to Kieran Keane on his future role, a good rugby man, a man who has worked alongside Dave Rennie. Two New Zealanders with contrasting first seasons in NH Pro 14 rugby. Keane is an astute rugby operator, he will dust himself down and take stock and go again. Connacht Rugby on the other hand  need to move fast  to prevent being left behind!